Customizing Bicycles as a Hobby has Become a Popular Business! What is the Story?
When most people hear the word "bicycle," they might think of the traditional city cycles they are familiar with. Recently, however, the number of people riding road bikes has increased greatly and they are often seen on the streets.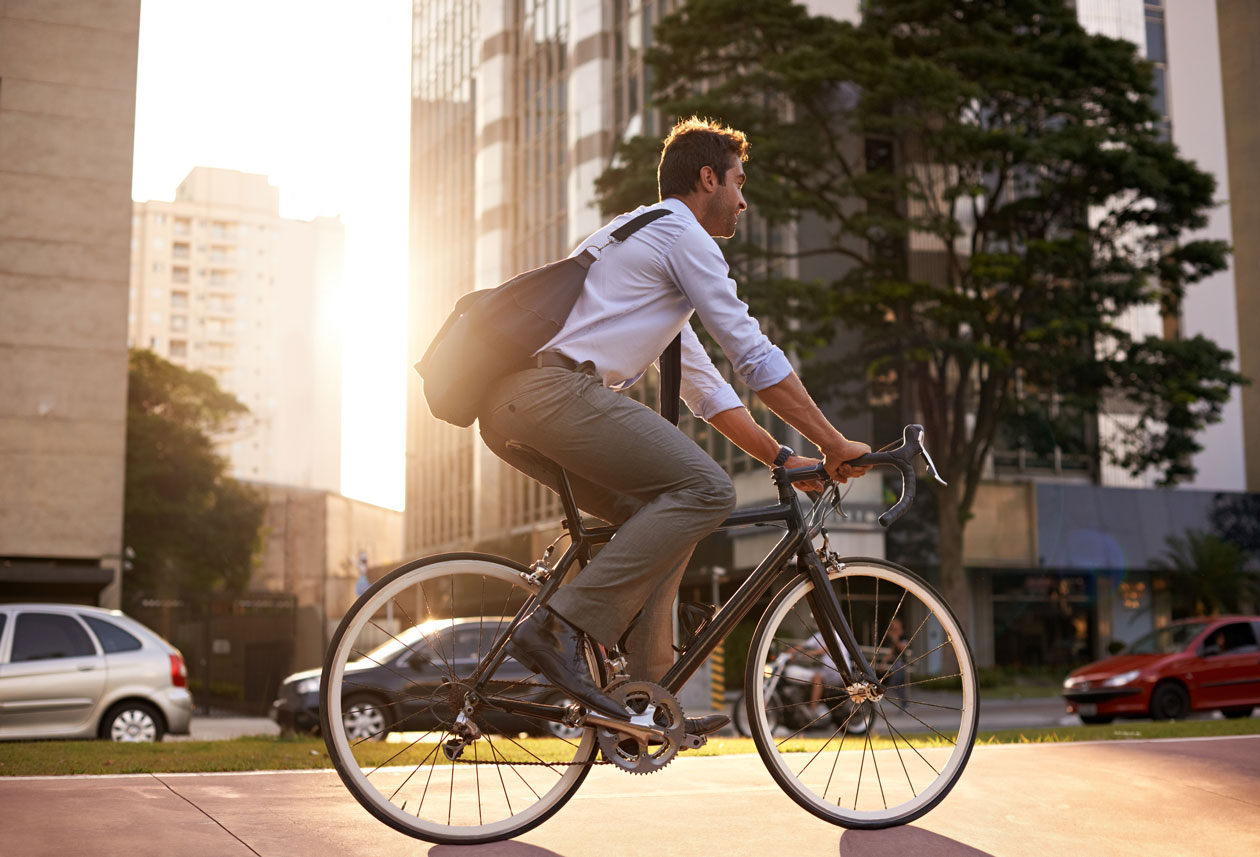 In 2020, the Japanese Ministry of Land, Infrastructure and Transport announced the "Bicycle Commuting Promotion Company Declaration Project," a system to certify companies and organizations that promote bicycle commuting, to encourage people to commute by bicycle. Bicycles are now attracting a lot of attention as a way to improve health and as an environmentally friendly vehicle.

In Europe, bicycles are already deeply rooted in the culture of many countries and cities. Did you know that the Tour de France, the world's number one road race, is also known as one of the world's top three major sports events, along with the FIFA World Cup and the Olympics, due to its popularity and economic impact? It is no exaggeration to say that bicycles are now a "global trend."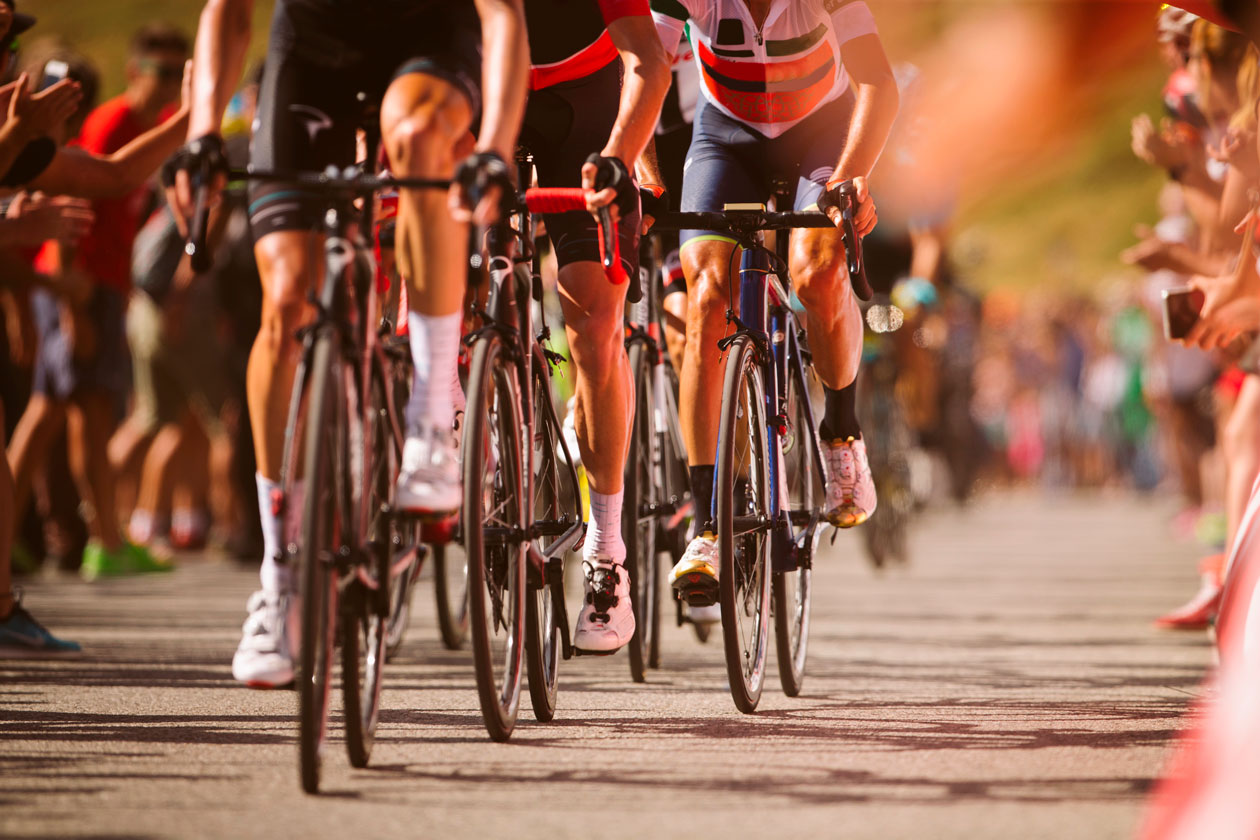 Utsunomiya, where I live, is promoting "Bicycle City" throughout the city, and is the only city in Japan to host the annual JAPAN CUP CYCLE ROAD RACE, recognized by the Union Cycliste Internationale (UCI). In addition, the city has the longest bicycle-only traffic zone in Japan at 35.4 km. There are many bike shops where you can buy road bikes, and it is not unusual to find bike racks for parking road bikes in front of restaurants and convenience stores. If you go to Nasu or Nikko on a holiday, you will see many bicyclists climbing the Iroha Hill. People of all ages and genders enjoy biking.

Nowadays, bicycles, especially road bikes, have been embraced as a prominent adult hobby. One of the reasons is the high level of customizability. People who enjoy road bikes customize their own road bikes to suit their physique, ability, and the places they ride. From handlebars to saddles, tires, and frames, road bike hobbyists can combine parts from various manufacturers as they like, creating a bike that is uniquely their own. Another factor that makes road bikes so popular is that they can be personalized with helmets, uniforms, sunglasses, gloves, and other items of clothing.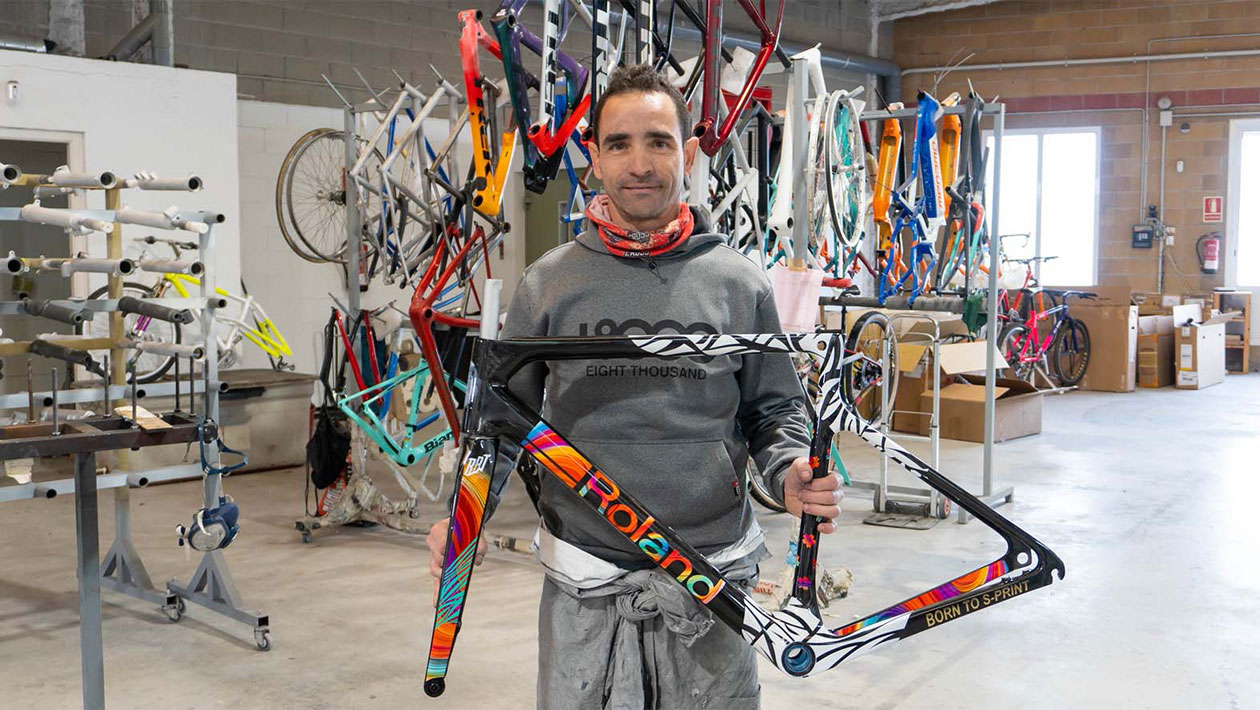 Mr. Sergio Vergel Escribano runs a custom road bike business in Palafors, north of Barcelona, Spain.
He uses a Roland DG BN-20 Desktop Inkjet Printer/Cutter and GS-24 Desktop Cutter. The BN-20 is used to print stickers for smooth surfaces and water transfer decals for curved surfaces. For complex parts of the frame that are difficult to apply decals, the GS-24 is used to cut masking sheets for spray painting. By using a suitable technique for the shape of each part, a one-of-a-kind customization is made possible. The print quality is also certified. The BN-20 can print detailed text in high definition, which was difficult to achieve with masking or painting. On-demand printing allows for flexible design changes, and digitalization improves production and stabilizes quality. Furthermore, the ability to work in a limited space is also an attractive feature.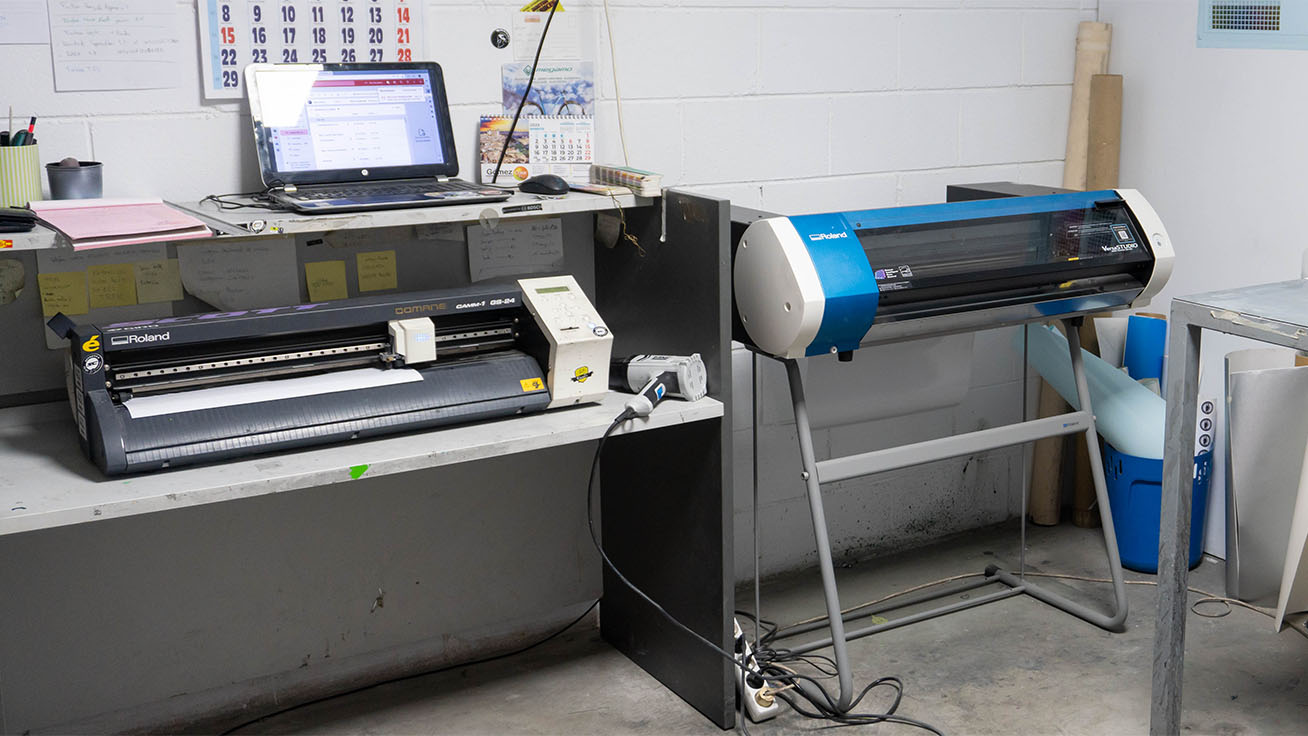 Originally, Mr. Sergio started customizing helmets and bicycles as a personal hobby. However, his hobby turned into a business when he discovered Roland DG devices. His business has grown to serve not only individual users and bicycle dealers, but also major road bikes manufacturers such as Trek, Factor, Megamo, and Open. The bicycle customization business is expected to continue to develop. With the latest digital technology, a keen eye for trends, and your own sense of style, new business opportunities may be just around the corner for you, too.

Roland DG Technology for bike frame personalization
Customizing Bicycles as a Hobby has Become a Popular Business! What is the Story?