Digital Printing on Snacks and Drinks! What is a Food Printer?
Many of you may have seen the videos and photos spreading on social media about decorating cartoon characters on cookies and cakes with royal icing and chocolate. As the author also has children, I have handmade birthday cakes with plates by decorating their favorite characters on cookies and chocolates.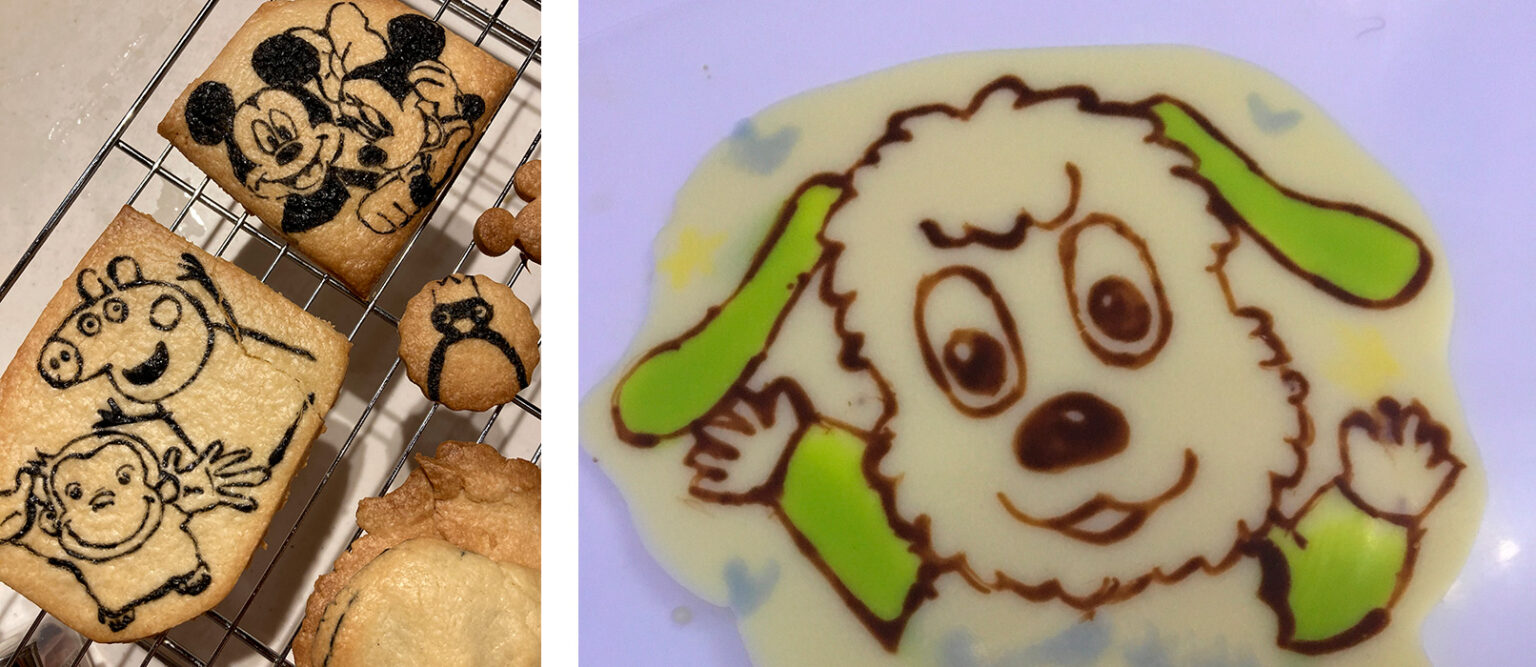 However, these hand-drawn character plates are quite time-consuming. Depending on the skill of the individual, it can be very difficult to make characters of people, like action movie characters that grown-up children like, let alone animal characters for young children. This is where we would like to introduce you to a food printer.
Beautiful digital printing on confections
Food printers are inkjet printers that use edible ink. With the advent of food printers, beautiful digital printing on cookies, marshmallows, macaroons, and other confections is now possible. As long as the surface is somewhat smooth, it is possible to print not only illustrations but also photographs on a wide variety of items.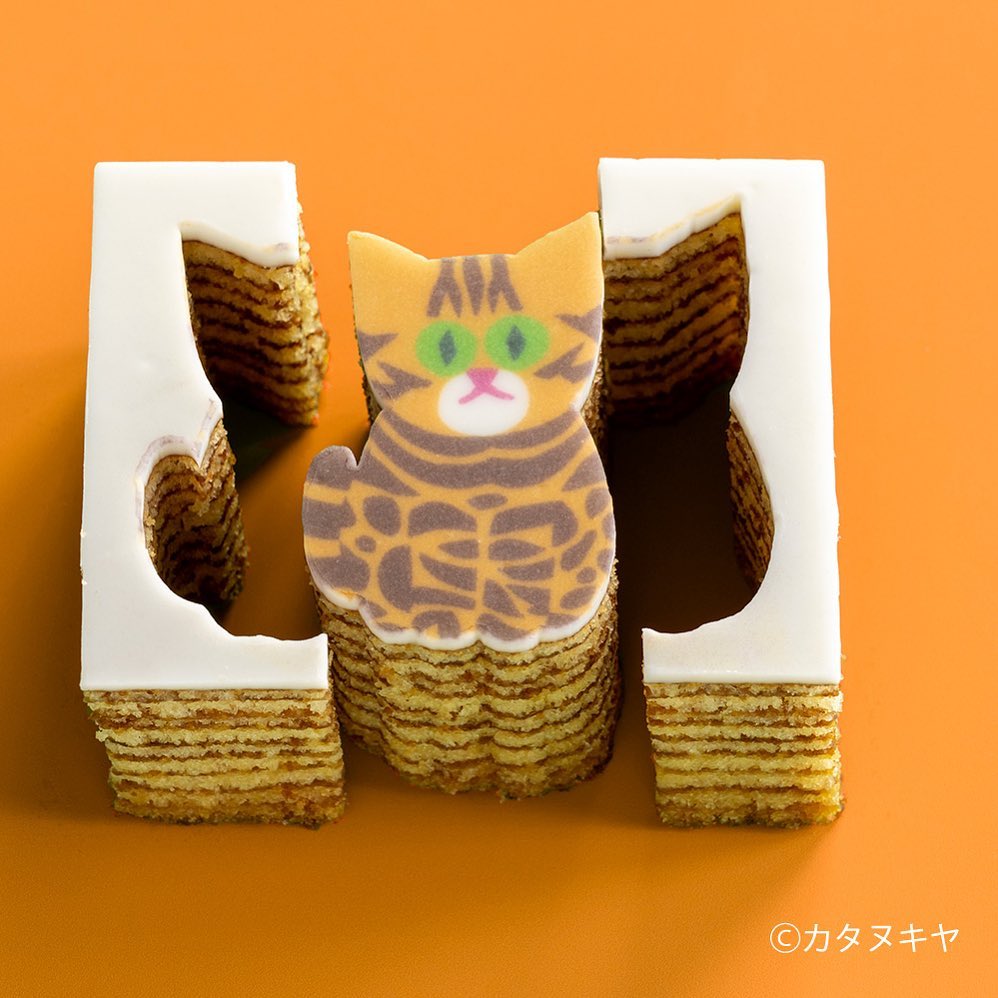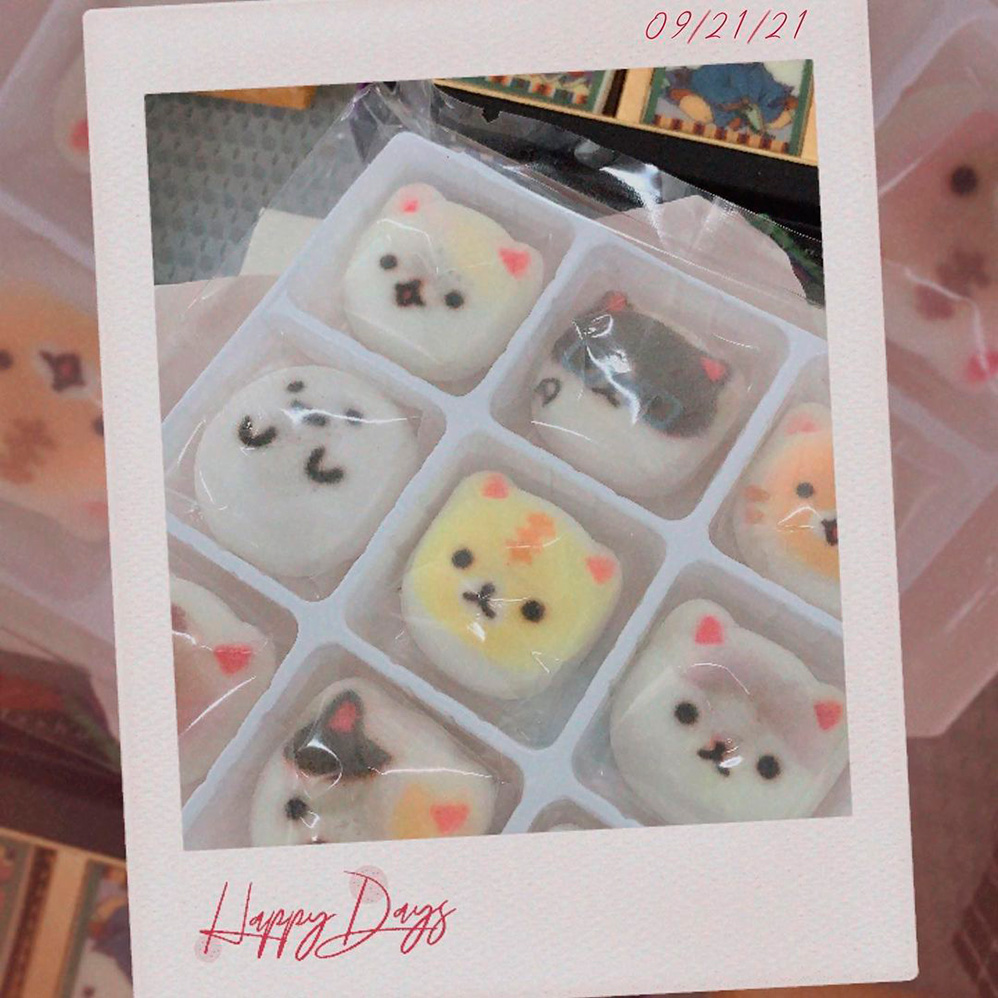 Even simple snacks can be made much more fashionable and cute by printing in full color. Printing local characters or landscape photos as souvenirs is also popular. They can also be used as an advertising medium by printing company information or a two-dimensional barcode. They are also ideal for special gifts such for a wedding. Depending on your ideas, the uses will expand rapidly. Printing on confections enhances their design and is expected to appeal to a new customer base.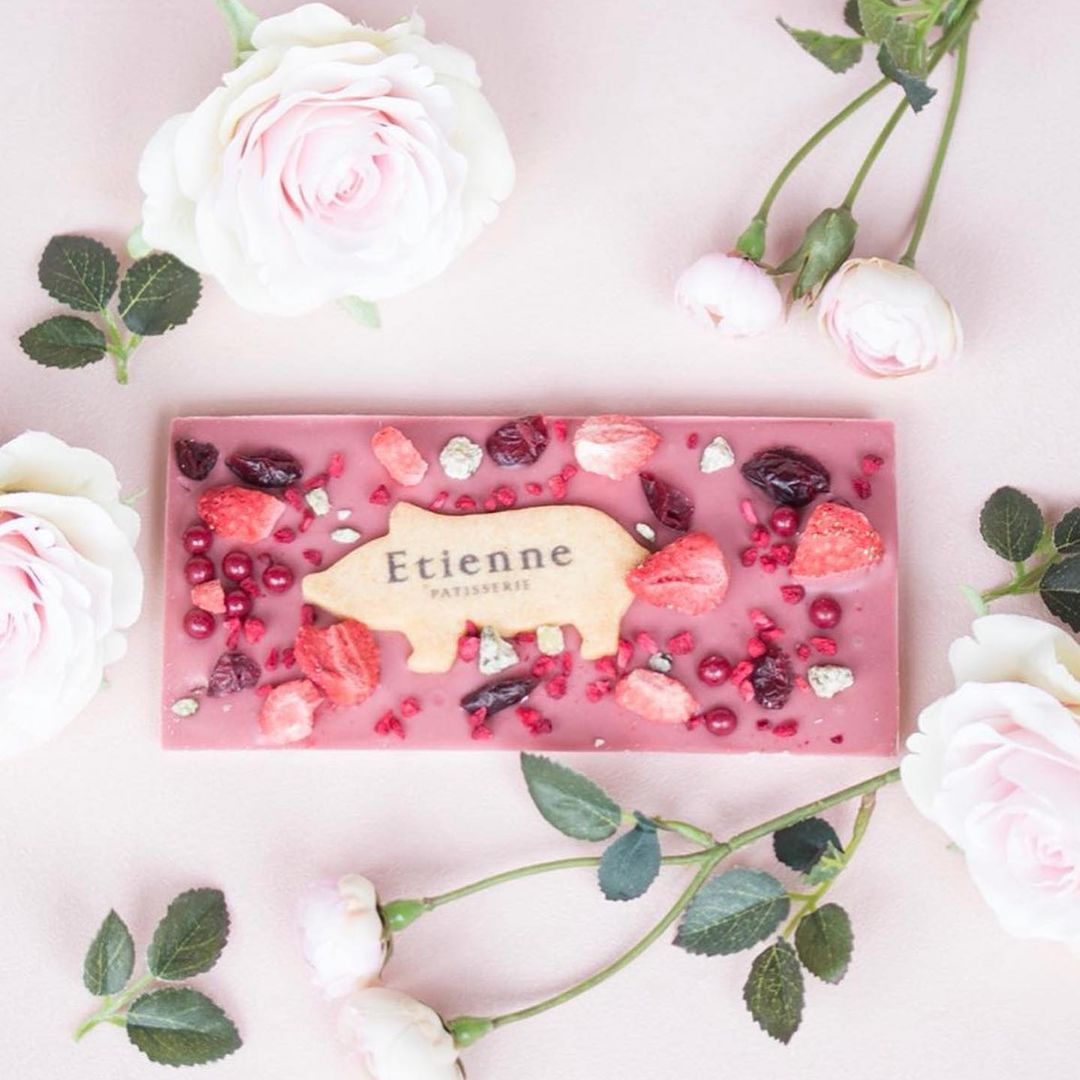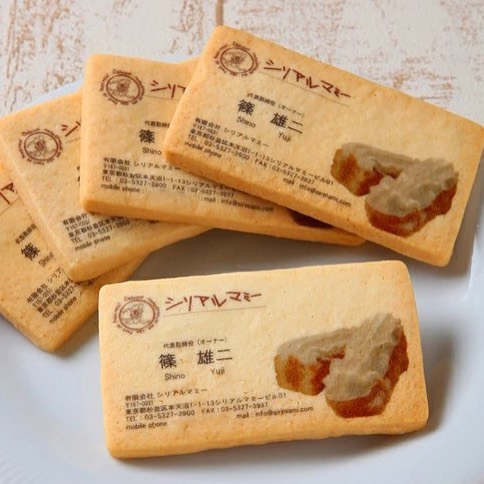 There are two printing methods: printing directly on the material with edible ink, or printing on an edible sheet and attaching it to the food.

I tried printing on a Baumkuchen, in other words tree cake, using the food printer. Since it is a Baumkuchen, I thought the top was a powdered sugar royal icing, but it is a smooth white dough made of meringue, sweet and a little flaky. On top of it, an illustration of an animal is printed by a food printer.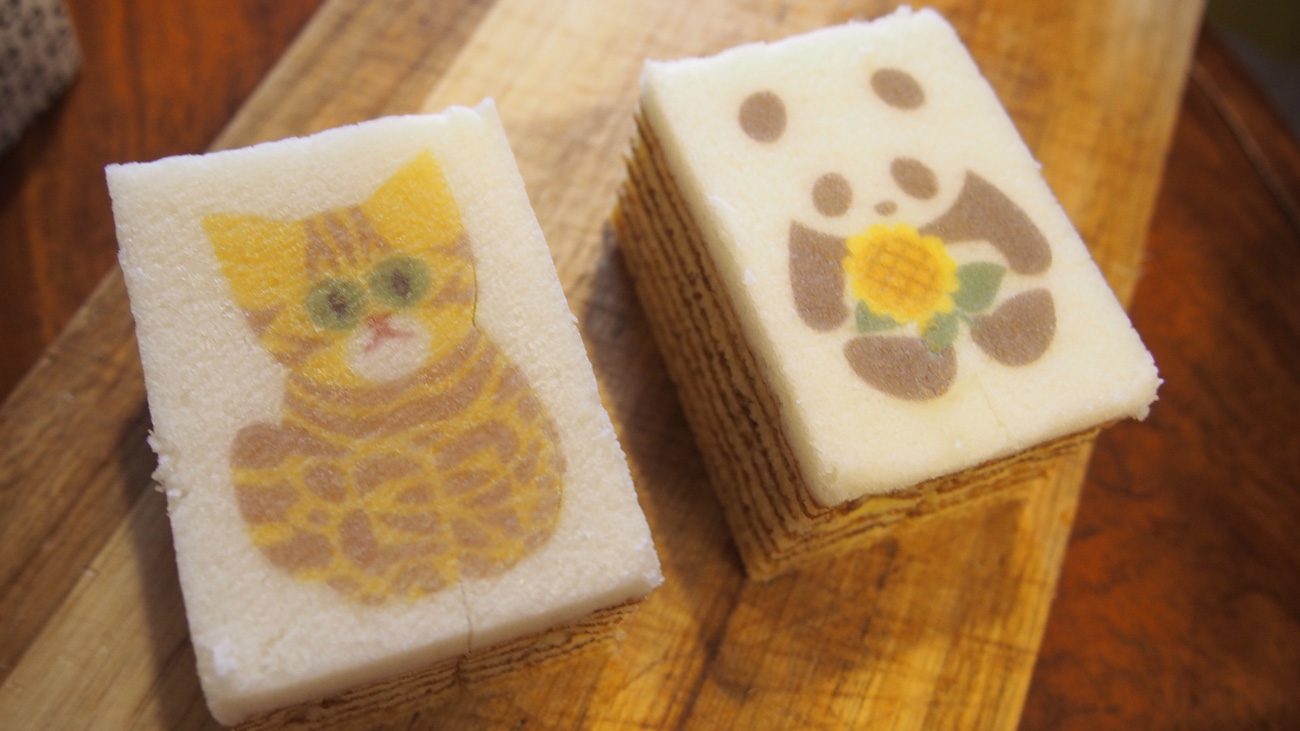 The impression is that the product was thoughtfully made so as not to interfere with the taste and texture of the Baumkuchen. The printed part had no bleed, and the fine pattern of the cat was printed beautifully. The ink itself has no smell or taste and the result is a delicious Baumkuchen. It seems that this decorating technique can be used for a variety of foods.

Our children were so excited to see the cute panda and cat illustrations that had been die-cut out that they ate only the part with the animals printed on it, without paying attention to the plain part. (The remaining parts were enjoyed by their parents.)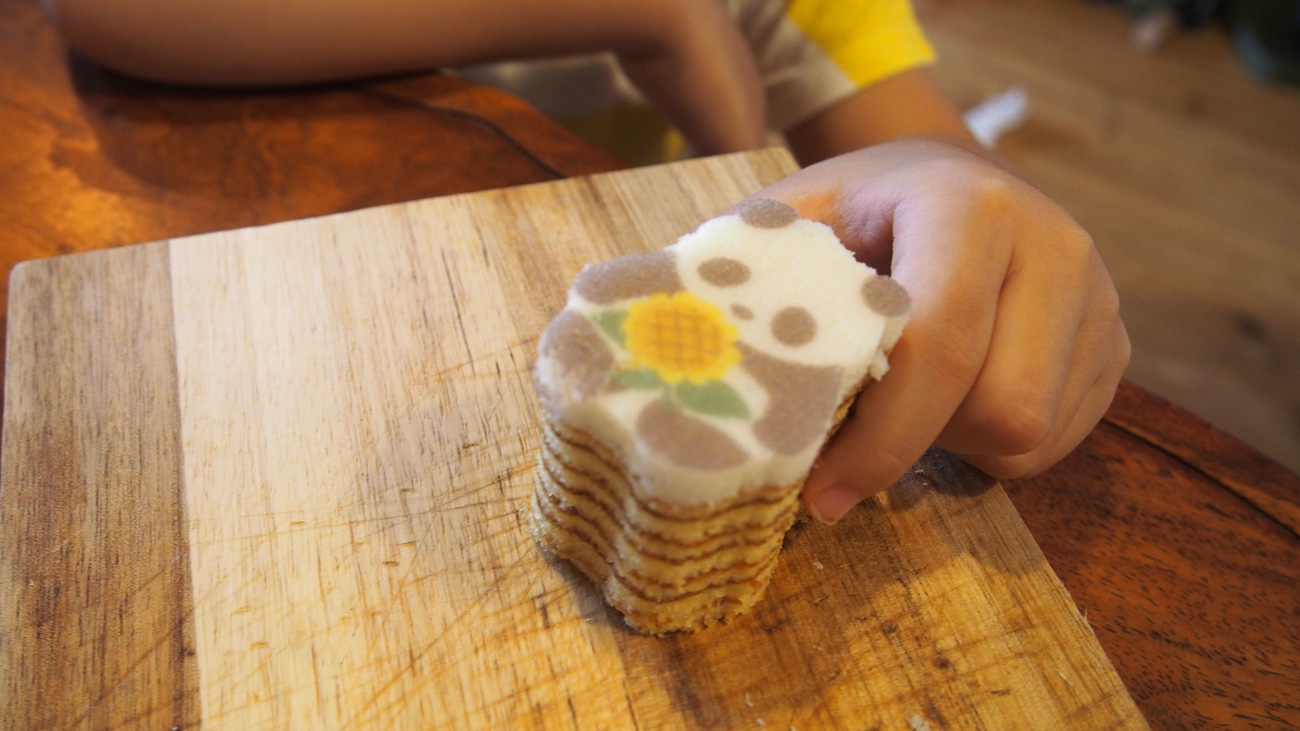 There are a variety of flavors, but they all have a mild taste and were popular without exception. They would make for a fun and tasty snack time when you have friends over. We also tried the chocolate decorated with printed edible sheets, but again, the sheets themselves had no particular taste or flavor that we noticed. Whether to use direct printing or edible sheets may depend on the ingredients and application.
It's not just about sweets
Food printers can print not only on sweets. You can easily decorate dishes by printing on food such as spring roll skins. Due to the nature of the ink, printing on moist materials will cause blotting, but by using edible sheets and other creative methods, you can create special menus for parties, collaborative cafes, and other events.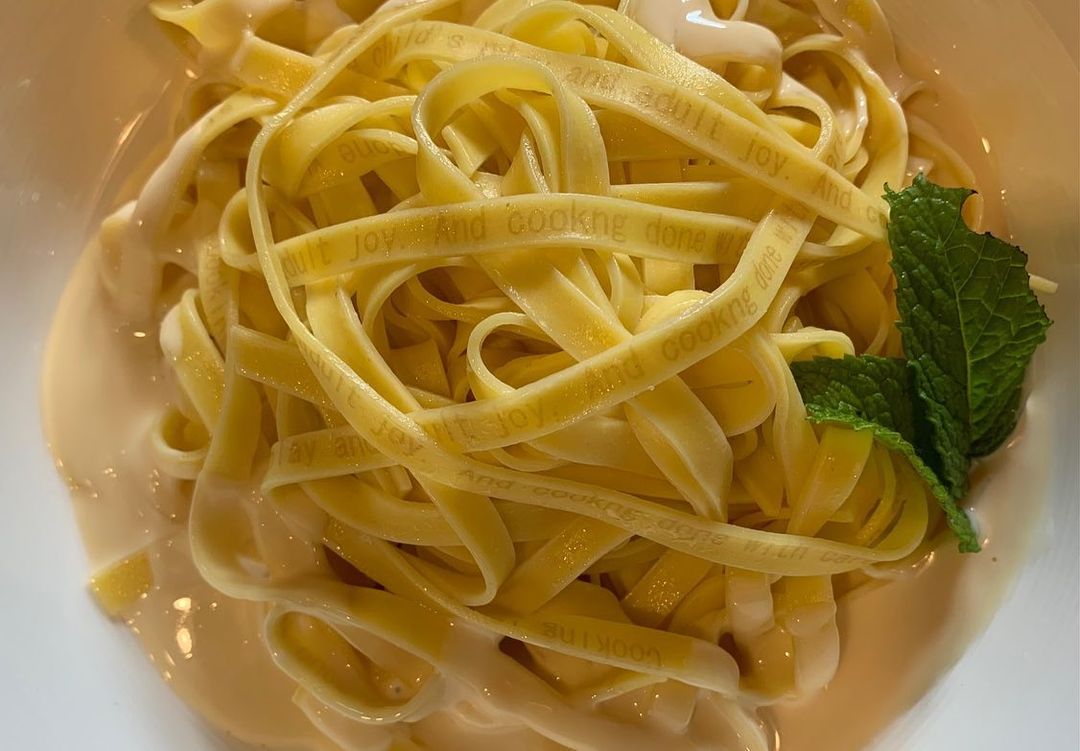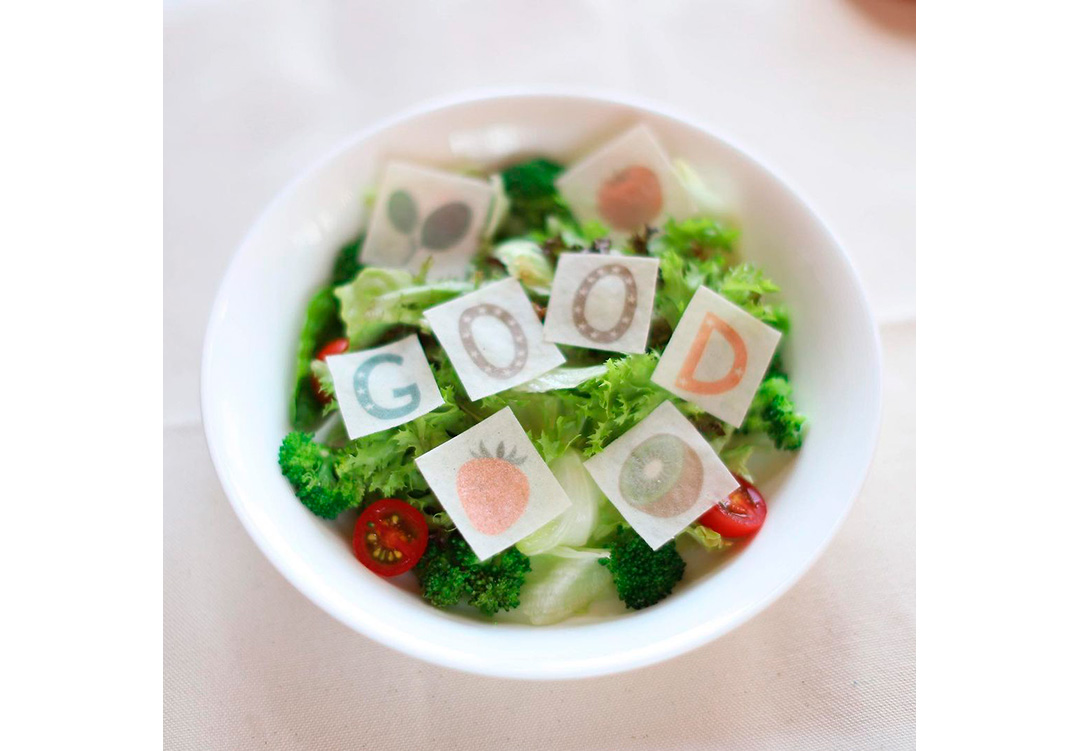 If the designs were printed on ham, bread, or even pasta such as lasagna, they would be unexpected and provide a fresh surprise.
Print on drinks!
Have you ever heard of latte art? It is a technique in which steamed milk is poured over espresso and various patterns are drawn on the surface of the cup. On social networking sites, you can see three-dimensional animals decorated using white, fluffy milk foam, or animated characters drawn using picks and coloring agents.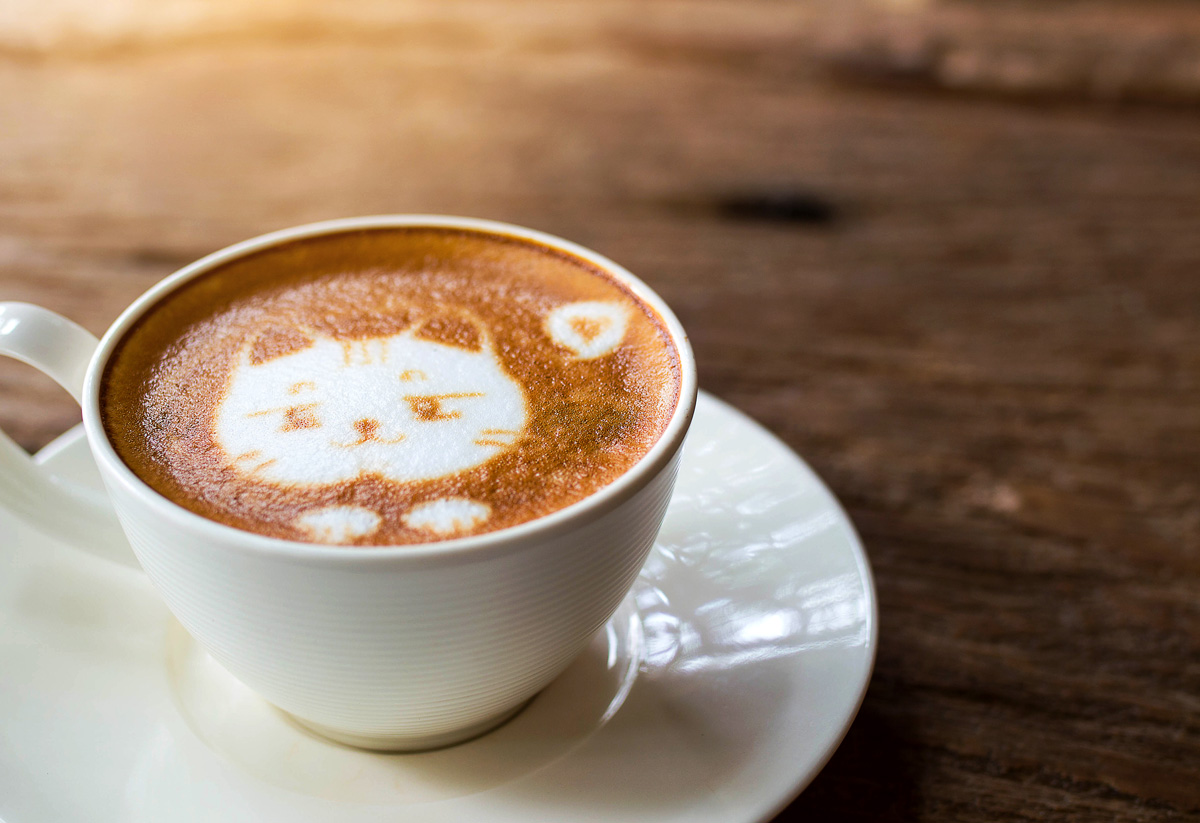 You can put a stencil sheet on top and draw a simple illustration with cocoa powder, but to my surprise, digital printing is also possible for latte art.

Print photos and illustrations on drinks and food as you like!

The possibilities are likely to expand, such as printing on beer foam as well as espresso.
The machine is not very large and can be operated using a smartphone or other device, making it easy to use.
The possibilities for digital printing are endless
Food printers have evolved rapidly over the past few years. This is probably due in large part to the growing emphasis on social networking. Today, people may prefer such personalization and a bit of a special touch to large-scale promotions. Although there are still some issues to be addressed, such as the cost of ink, food printers themselves are not that large and many are easy to operate, so they seem to be intended for use in private stores and events rather than for mass production in large factories.

The ink used in food printers is basically tasteless and odorless, but in the future it may be possible to add further value by adding flavors.

We will continue to keep an eye on the evolution of food printers.
Digital Printing on Snacks and Drinks! What is a Food Printer?