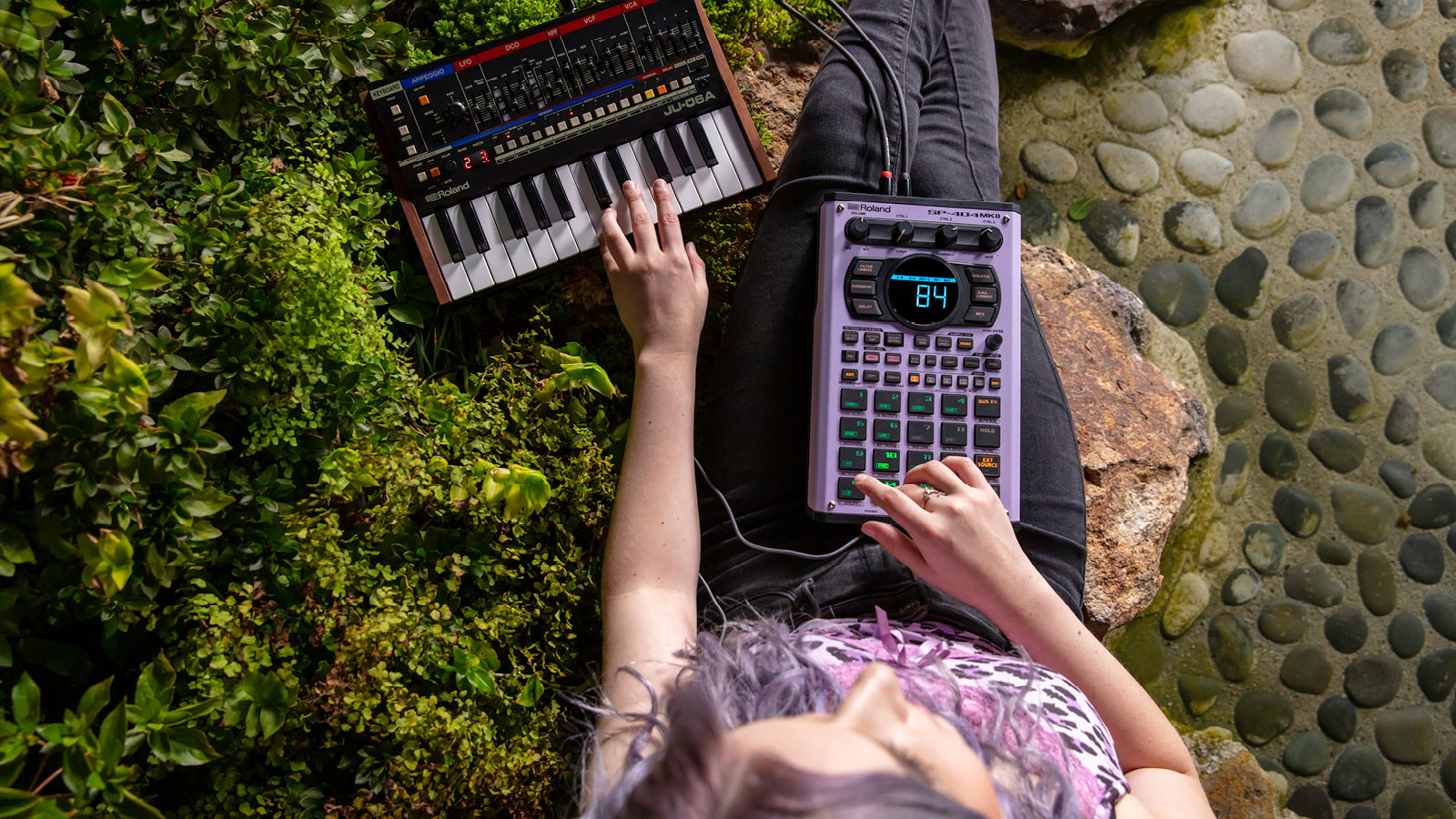 Musical Instrument Customization: Color and Play!
Roland Corporation, a leading manufacturer of electronic musical instruments, has released its newest sampler model, the SP-404MKII Linear Wave Sampler. Samplers are tools that allow users to process and customize sound sources to their own liking. They have been used from the past, but with the rise of music programming, they are now attracting attention again, and are often used for DJing and music track production.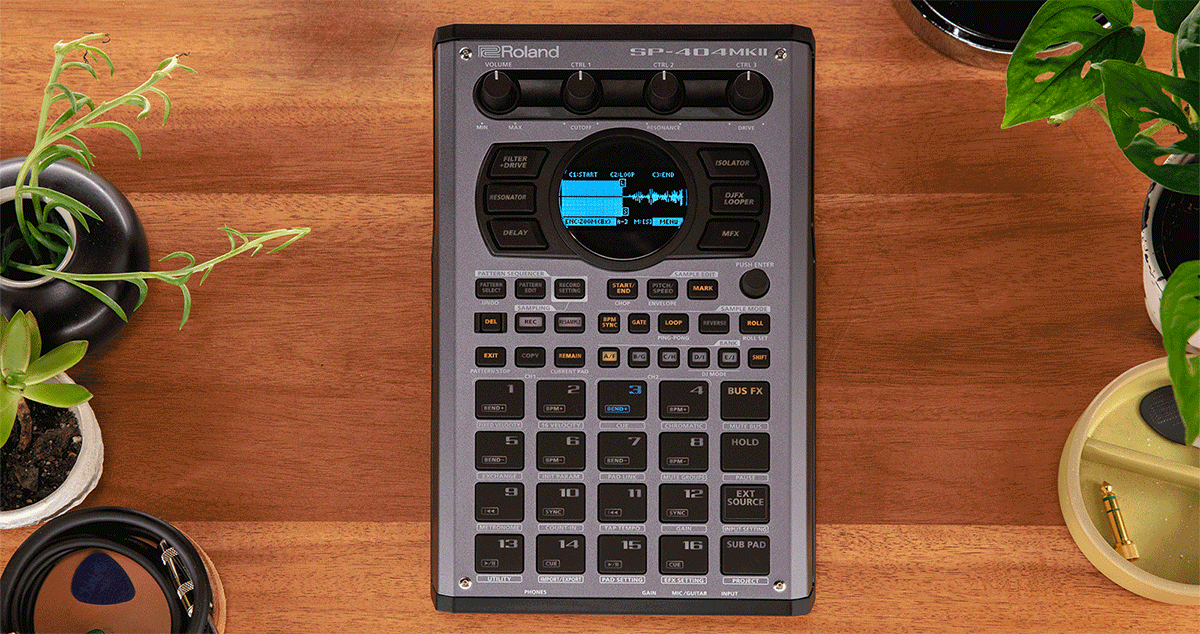 They are also used for other purposes, such as sound effects and background music in plays, variety shows, and other TV productions. Roland's SP-404 series, in particular, is very commonly used in this field, and you may have heard it without even knowing it.

The sound source is not the only thing that this SP-404 series can customize. The faceplate can be customized with stickers of your own design. Not only is the aluminum faceplate designed to be removable, but the outline data can be downloaded from the website.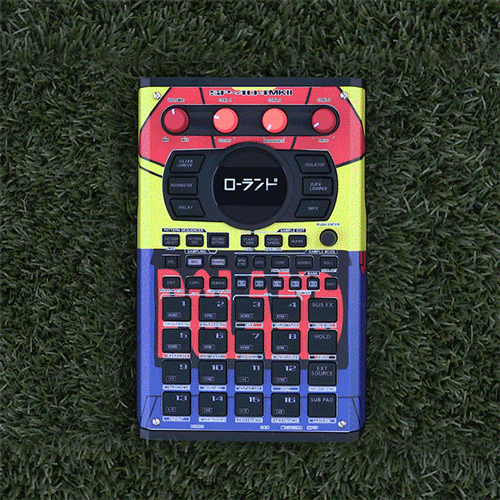 It is possible to use this data to create your own original design, but since the shape is quite complicated, it is difficult to do all the cutting yourself to match the switch arrangement. In addition to the sale of custom skins in single colors, etc., there are now services that can produce custom-made skins from image data such as photos of your preference.

https://www.shimamura.co.jp/shop/nagoya/product/20220113/15331

Stickers can be applied to prevent scratches and can be replaced. Also available are acrylic panels that can be attached and removed from the panel with screw fasteners, and a custom skin can be applied on top of the panel to make it a replaceable plate. It is very convenient to change the design to suit your mood or the occasion.
In addition, V-Moda headphones offers a service that uses UV inkjet printers to customize prints for the shields of all of the brand's headphones. This service is unfortunately not currently available in Japan, but you can order the custom prints from North America, Europe, and some Asian countries.

https://www.v-moda.com/us/en/customization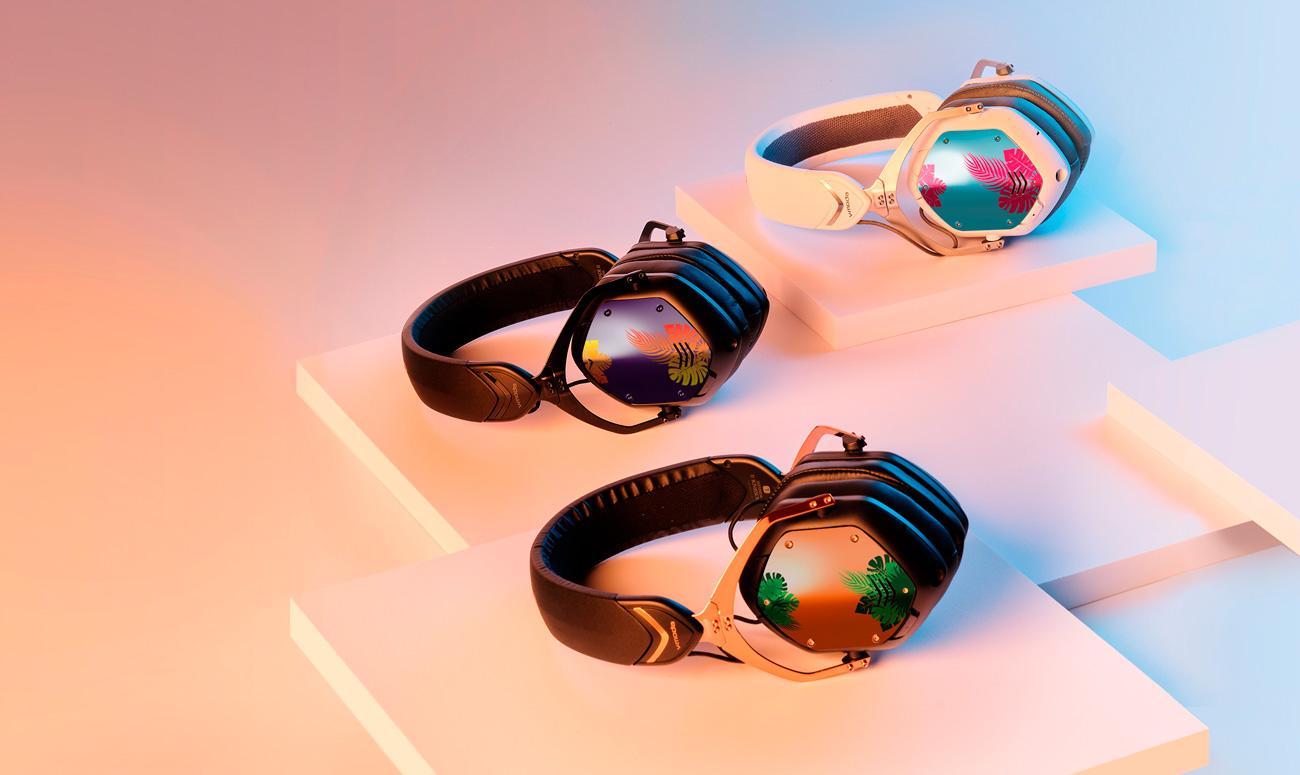 Remove the shield, or the part of the headphone that is the earpiece and select your favorite base color. By uploading data such as text or photos of your choice, the service allows you to create your own custom headphones. Since the parts are removable, you can enjoy your music in your personalized headphones according to your mood or fashion that day. Since headphones have an impact around the face, it is nice to be able to customize them to your own taste. They will attract even more attention when coordinated with the sampler.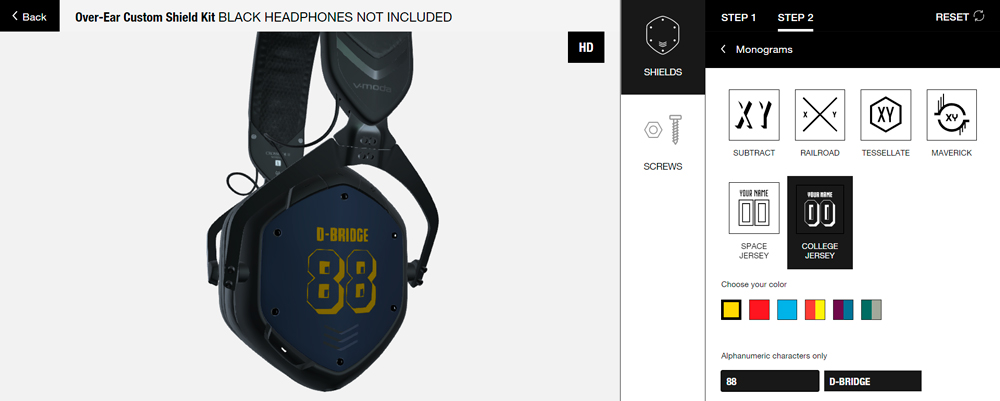 If you want to arrange musical instruments in your own way but are a bit worried about customizing them yourself because they are so delicate, you can easily try your original design on small items. For example, there are services that can produce original picks for guitars and original sticks for drums.

Picks come in a variety of materials and shapes. Once you have selected one of your favorite material, thickness, and shape based on tone, feel, and durability, you can print your original design to create your own pick. Since they are consumable items and can be used as novelties, it is a type of customization that is relatively easy to try.
You can print your original design not only on picks, but also on drumsticks. Two types of materials are available: hickory and maple. After selecting the material, shaft diameter, and tip shape, you can customize the text or specify an image, such as a band logo, to be printed.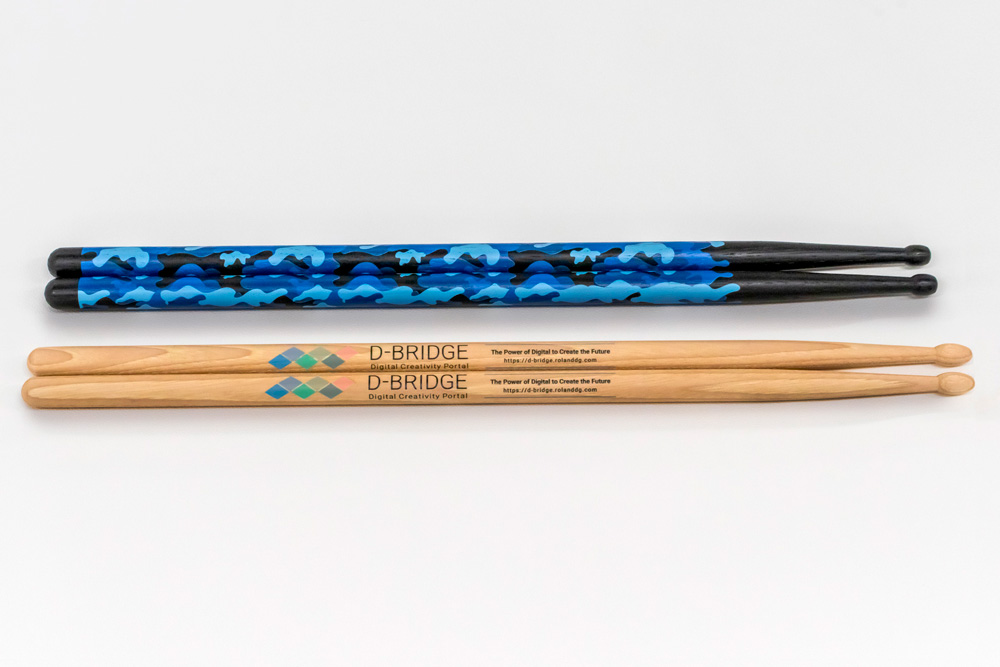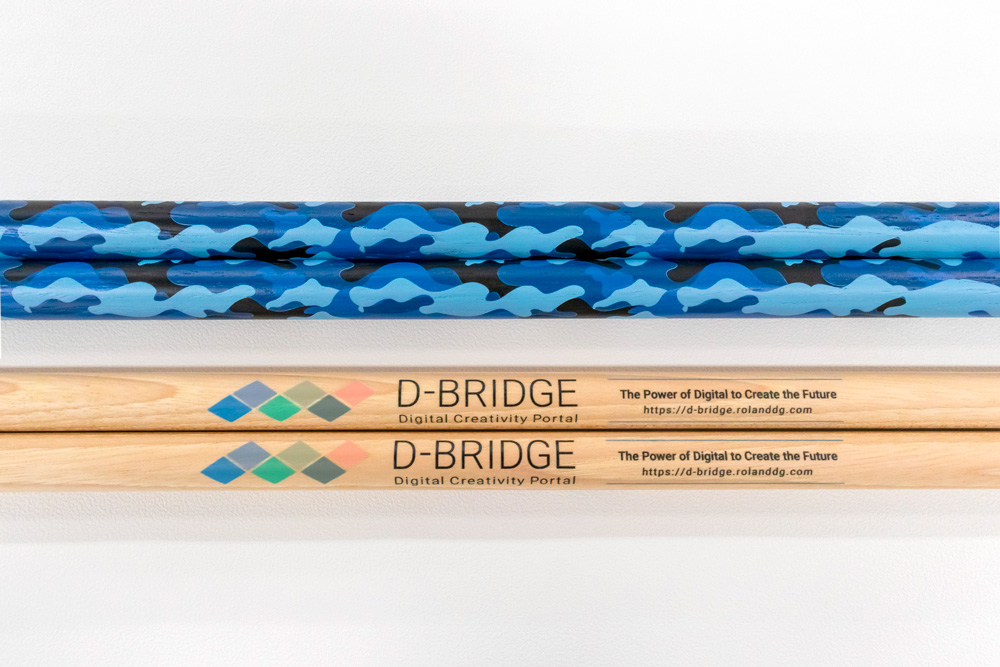 With the advent of inkjet printers, the range of ways to enjoy musical instruments is expanding. Isn't it wonderful to play your own music with original customization?
Musical Instrument Customization: Color and Play!