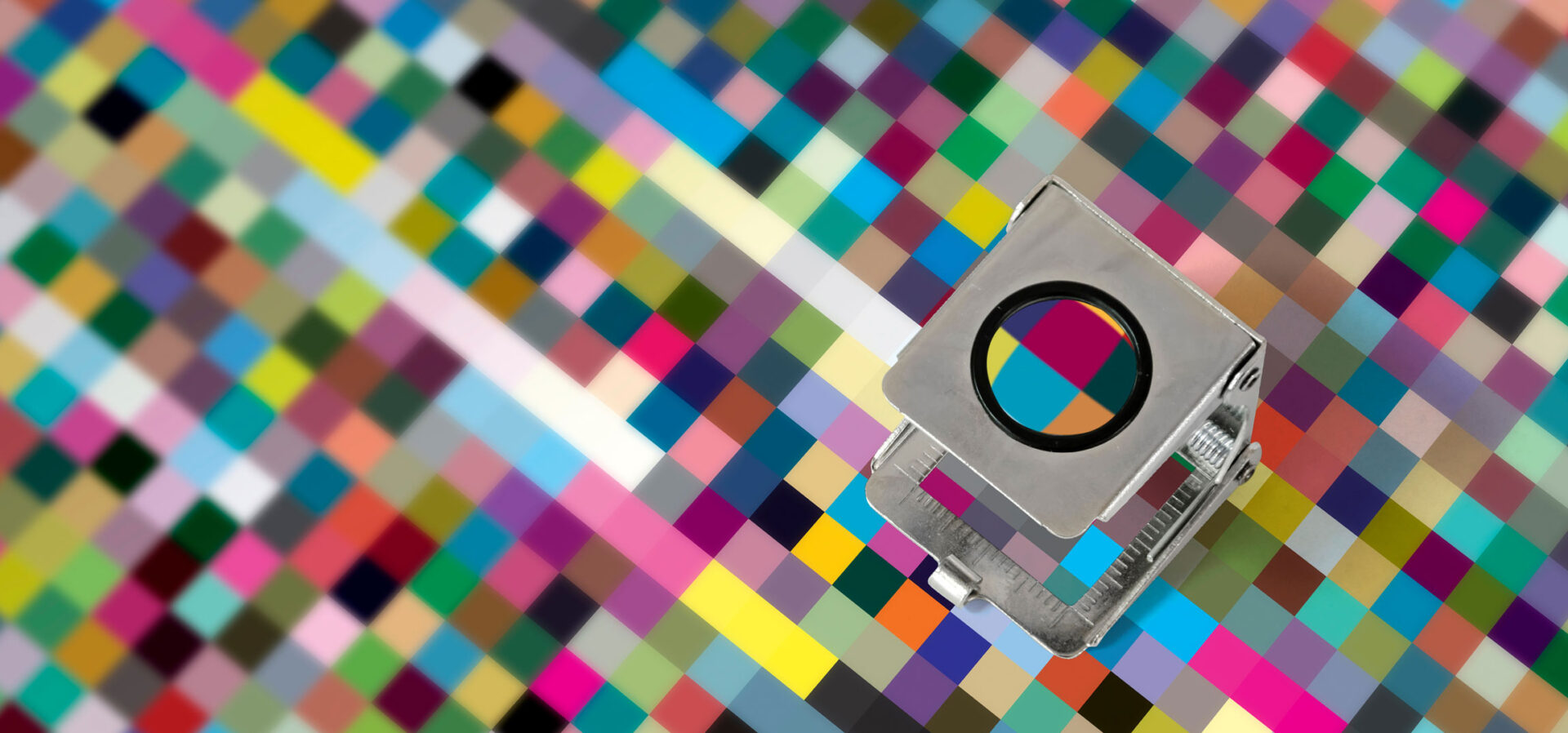 Significance of Color Management, Active Fields and Tools (Part 1)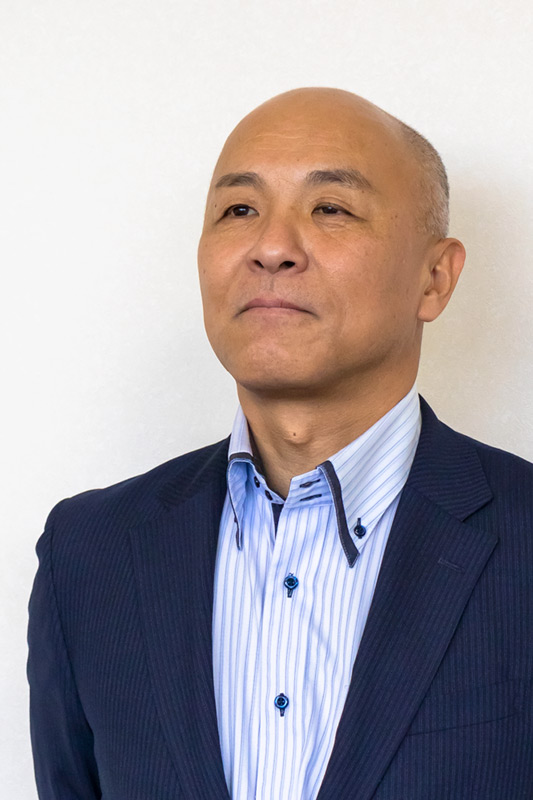 Ken Ito
CGS Japan
Director, Technical Manager

After graduating from a technical high school with a degree in mechanical engineering, Ken Ito began his career in the printing industry when he joined a processing manufacturer of industrial films. He started his current position about 15 years ago providing color management solution proposals and consulting services to printing companies, manufacturers, and other customers in various industries. With 34 years of significant experience in this particular field with an absolutely deep knowledge of color, Ito takes pride in his color management solution, which can be said to be the driving force behind the industry, and continues to devote himself to being a valuable resource for customers.
The widespread use of large-format inkjet printers equipped with water-based pigment ink, which first appeared nearly twenty years ago, has revolutionized color proofing in the printing industry. The convenience of easily printing high-definition quality prints on specialized proofing paper and the ease of introduction contributed to the widespread use of these printers. On the other hand, having a color management system was an extremely important factor in the use of inkjet printers, which excel in vivid color expression, in order to simulate the printing inks used in printing press for final production. Various software vendors in the printing industry have developed and improved color management software to this day.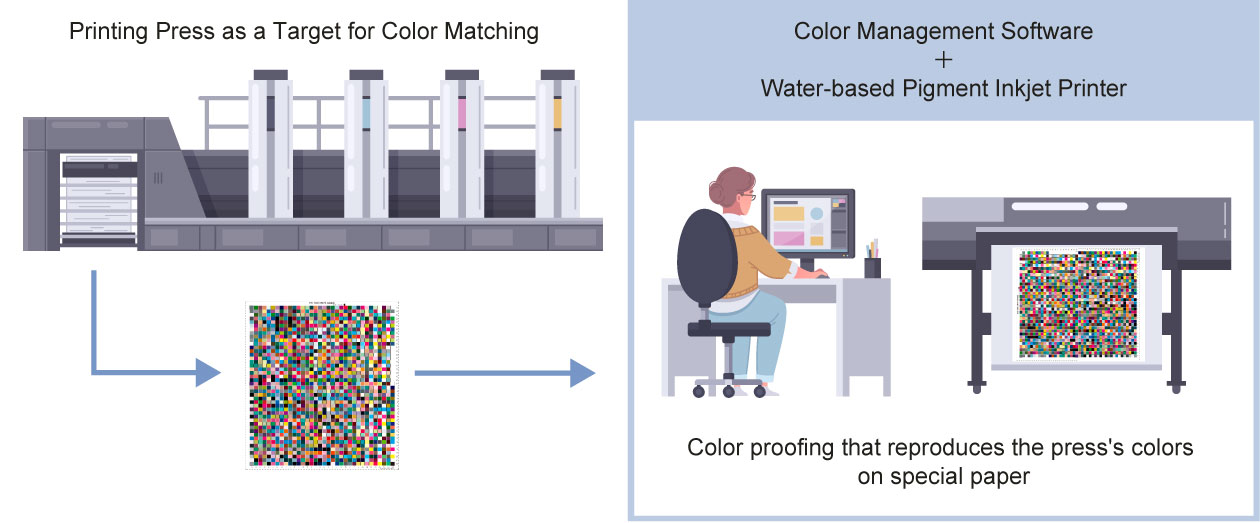 Recently, inkjet printers other than water-based pigment ink have been developed by printer manufacturers to meet various needs. Printers equipped with UV ink and water-based resin ink technologies, which can instantly cure or dry ink using ultraviolet rays, or heat and print on a wide variety of materials, are representative of such printers. With the advent of these technologies that have dramatically improved the ability to print on different materials, a new method of color proofing called "proof print on the actual stock," which allows direct printing on the same printing paper or flexible packaging film used in final production, has become widespread, in contrast to conventional proofing that uses specialized proofing paper.

Especially in the package printing industry, where the feel, texture, and feel of the printed paper is important in addition to color reproduction, these printers and color management software that can reproduce accurate color results on the substrate used for the final product in stores are attracting attention as essential solutions in the design decision-making process.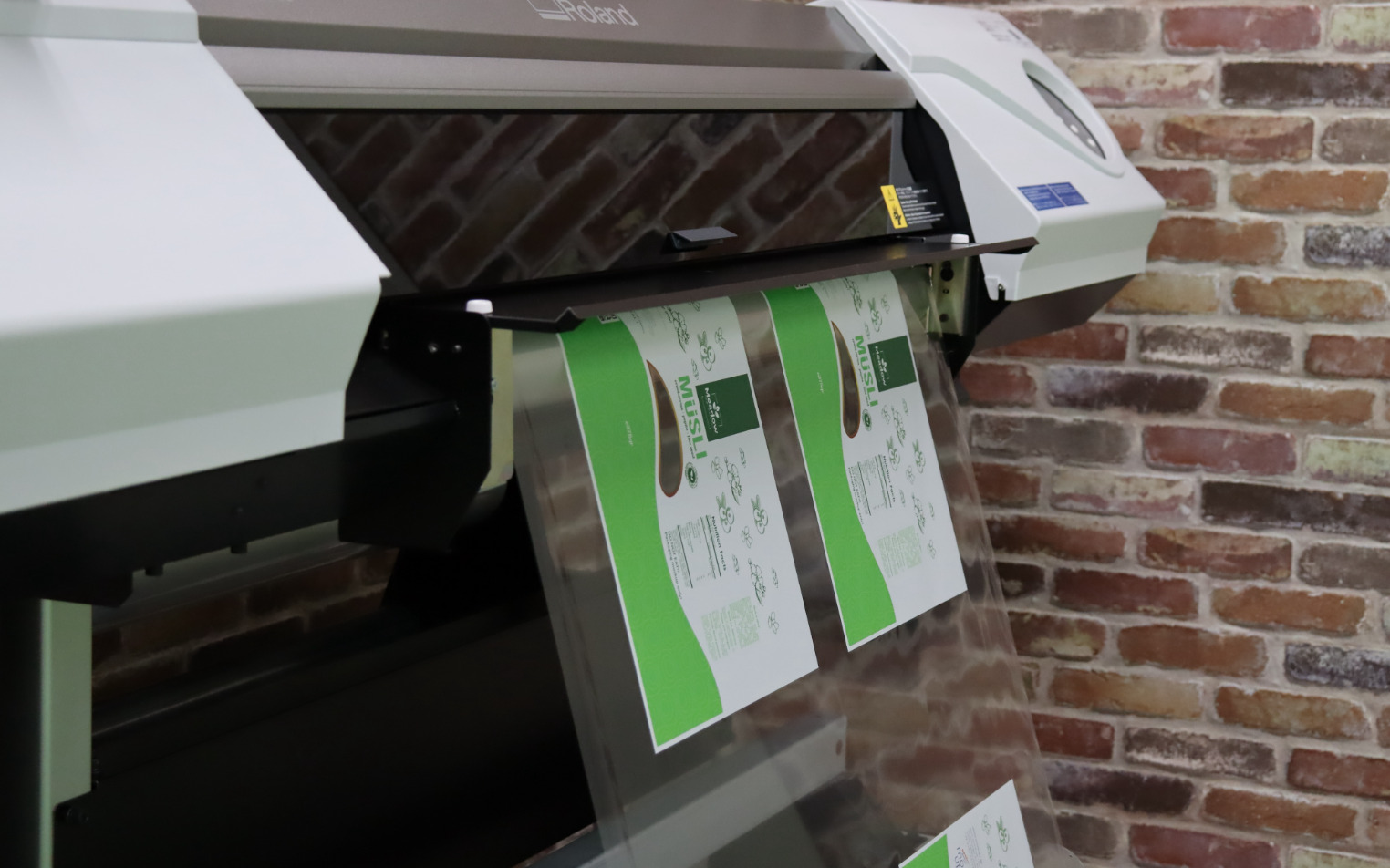 UV printers, which instantly cure ink with ultraviolet light, have the capability of maintaining a relatively thick ink layer, and by using transparent gloss ink, they can reproduce special expressions such as gloss varnish, matte varnish, embossing, and textures that are useful in package printing for mock-ups and prototype production. On the other hand, water-based resin-based ink is suitable for color proofing because it instantly evaporates the water content of water-based ink by applying high heat, resulting in a relatively thin printing finish similar to that of printing ink, especially on paper-based materials.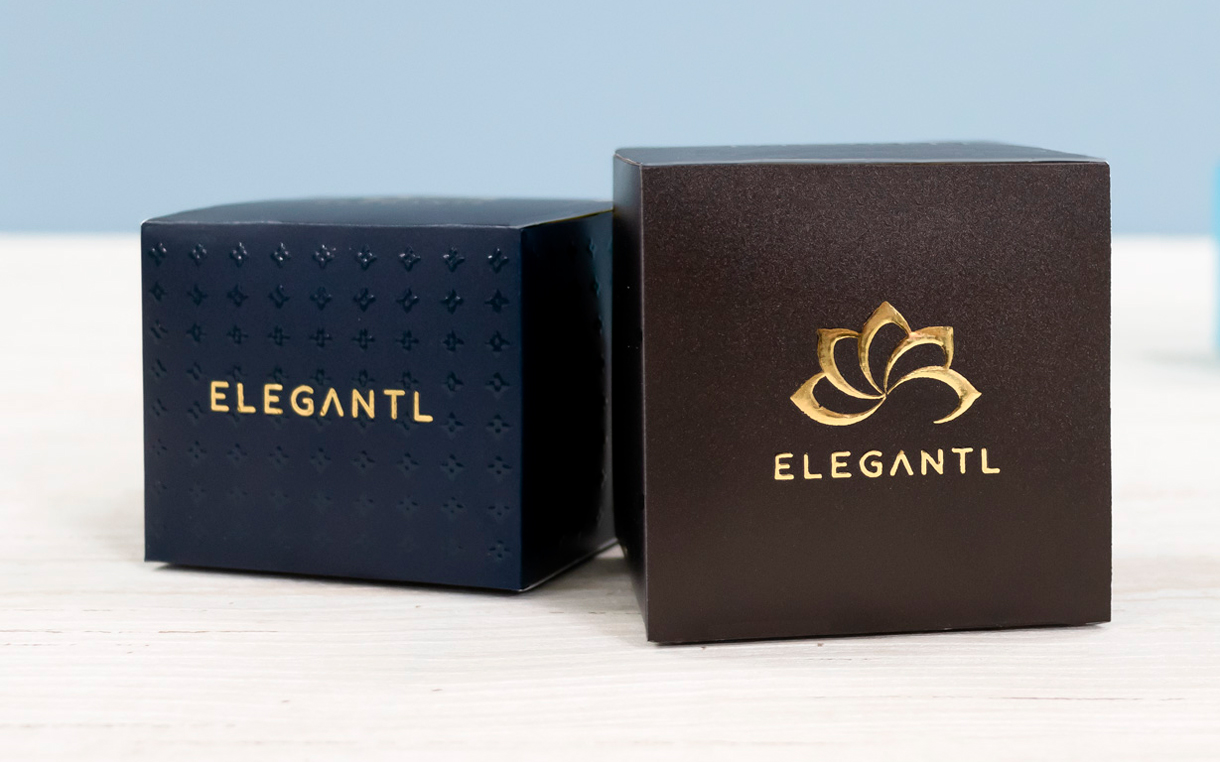 With this growing demand in the package printing field for color proofs and color-accurate mock-ups using actual paper stock used for production, a very important element is the simulation of spot color inks. In package printing, the use of spot color inks increases dramatically compared to posters and other commercial printing, because distinctive brand colors and eye-catching shades on product shelves, which cannot be reproduced with four-color process colors, are very important. Inkjet printer manufacturers are now releasing models that support not only CMYK four-color process colors, but also wide-gamut process colors using orange, green, red, and other special inks. This greatly improves the accuracy of simulating the spot colors of printing inks.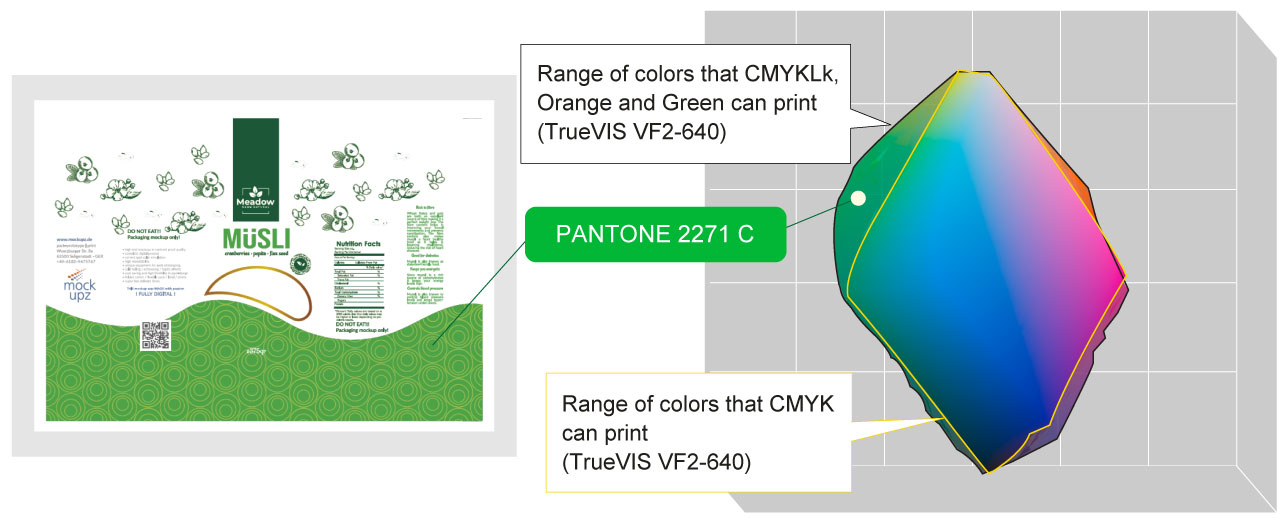 In addition, color management software now has a much more extensive feature set for simulating special colors. When a design is overprinted with multiple layers of special inks, it is necessary to simulate how the overprint will look like as a result of the overprinting during production. To improve proofing accuracy, color measurements input into color management software are now based on spectral data (spectral reflectance) from spectrophotometers and incorporate algorithms that take into account the opacity of the special inks as well as the printing order. These technological innovations within color management software have greatly improved the simulation accuracy of special inks.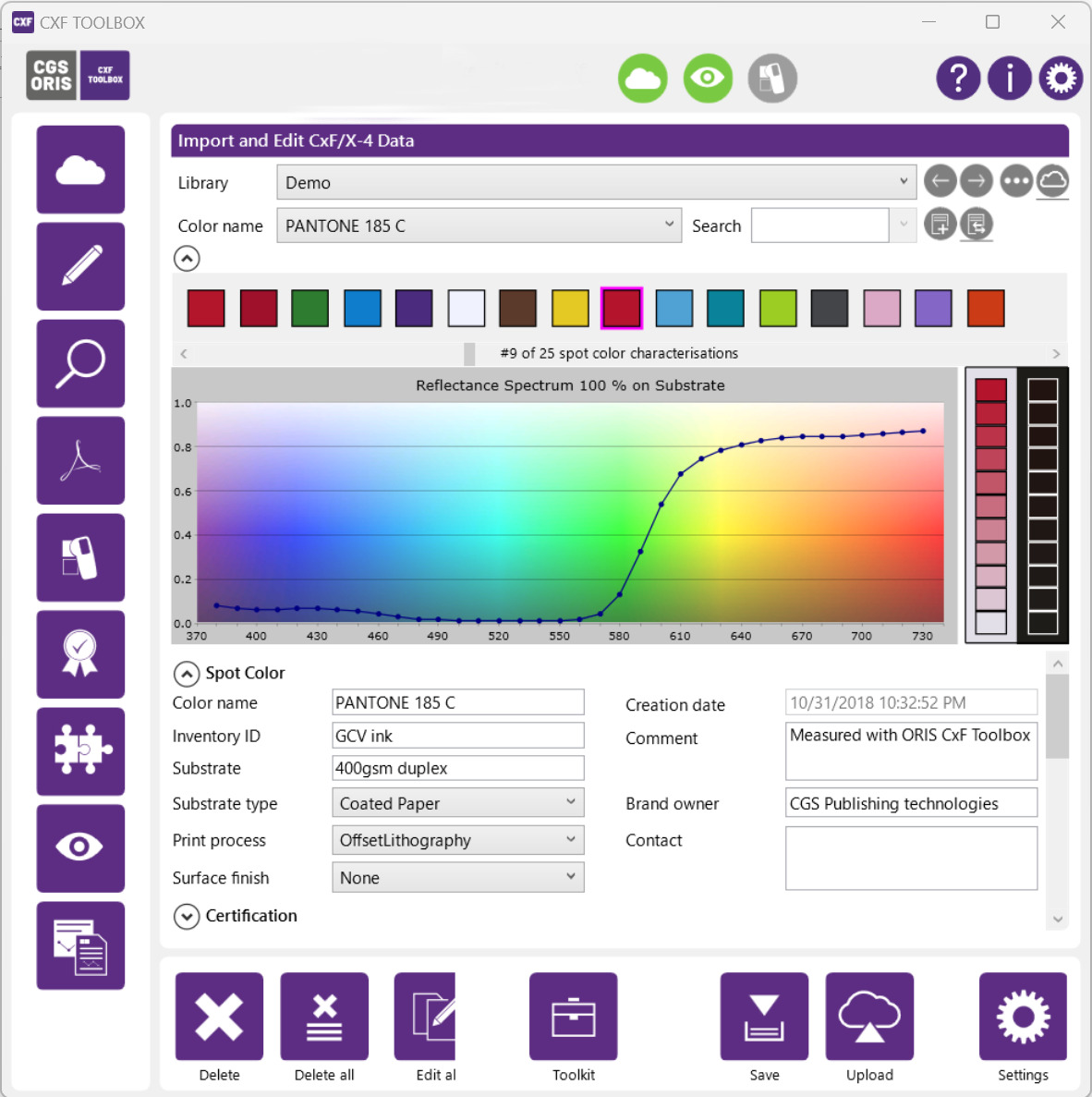 Thus, by combining inkjet printers that can print directly on printing paper, color management software, and spectrophotometers that quantify color, we are getting into an era in which not only four-color process color but also spot color can be managed with high precision.

As an actual case study, many of our customers are using CGS ORIS color management software such as FLEX PACK in conjunction with Roland DG's VersaUV LEC/LEC2 series UV printers, VersaCAMM VSi and TrueVIS VG2 series solvent printers for color proofing and mock-up production of flexible packaging and folding carton packages.
Significance of Color Management, Active Fields and Tools (Part 1)