New Value and Enjoyment of Food through the Power of Digital Technology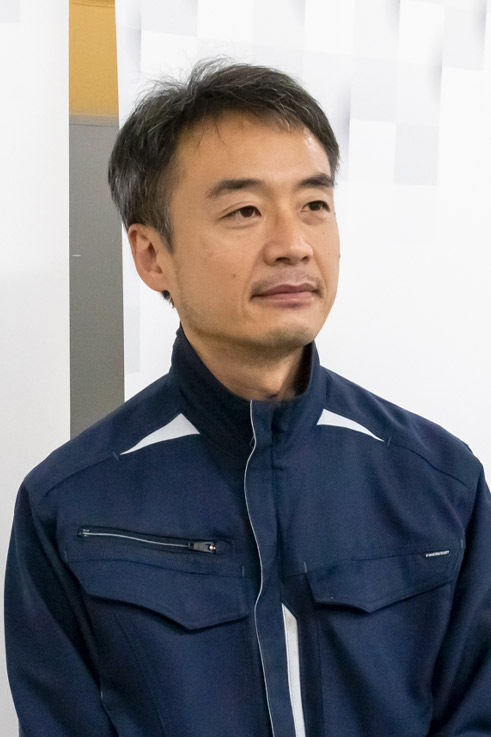 Keisuke Ozawa
Representative Director of Mastermind Inc.

In 2012, Keisuke took over Mastermind Inc. which was founded by his father, Chizuo Ozawa, and became its president. Under the slogan of "ONE for ALL, for a bright future together," the company is developing its business not only in Japan but worldwide. They offer creative on-demand printing solutions to a wide range of industries based on fresh ideas, advanced technology, and the know-how to realize those ideas and overcome relentless challenges.
The need for personalization is now spreading to various fields around the world. One such field is the food industry, where we are seeing more and more cookies, cakes, macaroons, buns, café lattes, and other items decorated with original designs. In this issue, we interviewed Mr. Ozawa of Mastermind, which boasts the top share of the Japan market for food printers, an indispensable tool for food personalization, about the current status of the personalization business, future prospects, and the role that digital technology plays in this field.
What has been the history of your company from its inception to the present?

When the company was founded in 1993, we mainly developed systems for labeling floppy disks and printing on CD unit plates, etc. In the 2000s, we expanded our product lineup to include T-shirt printers, food printers, and water-based pigment printers. Today, we develop, manufacture, and sell direct inkjet printers for various industries.
What is your company's core technology?

It is to create new solutions by combining various products and devices in the world. Our strength is our ability to meet the micro-niche needs of each individual customer. For example, for customers who want to print on toba, wooden planks to stand on Buddhist tombs, we offer printers equipped with inks for natural-looking finishes and custom-made software to meet industry-specific needs. Each industry has its own unique customs and backgrounds, and it is very interesting to encounter needs that we had not anticipated, and it is rewarding to be able to solve them.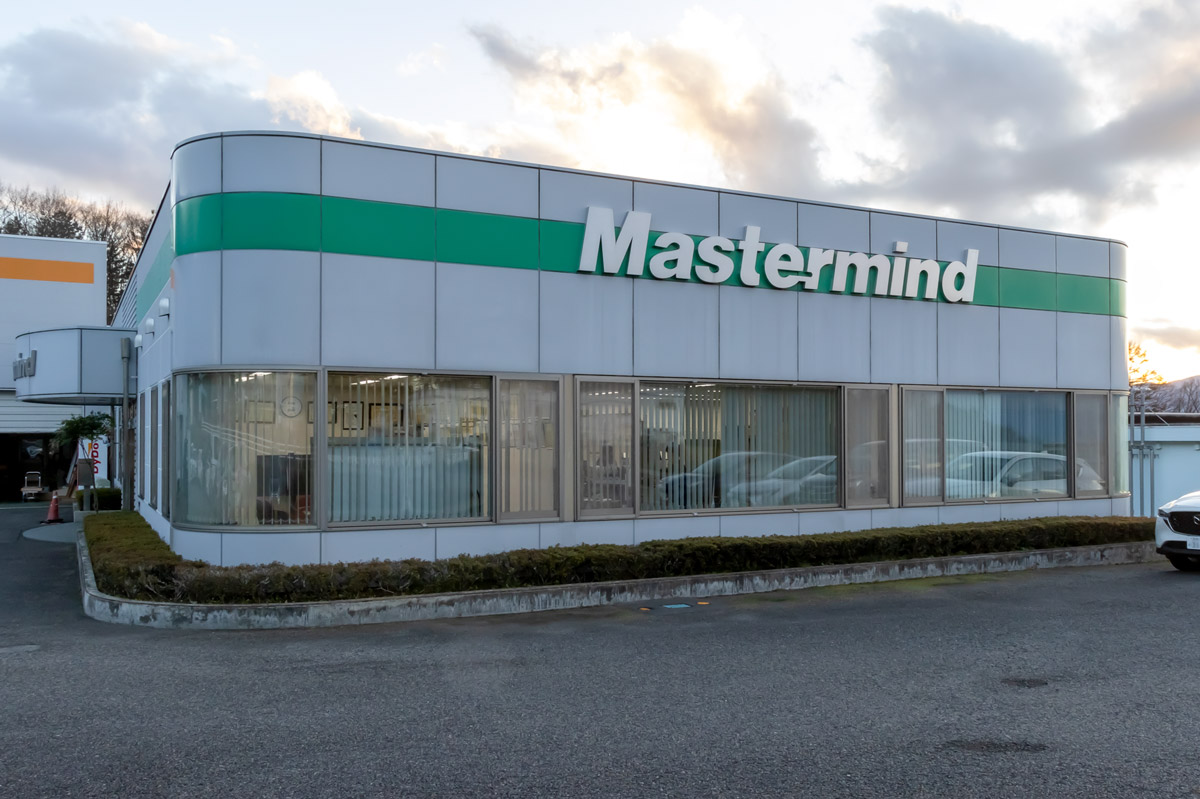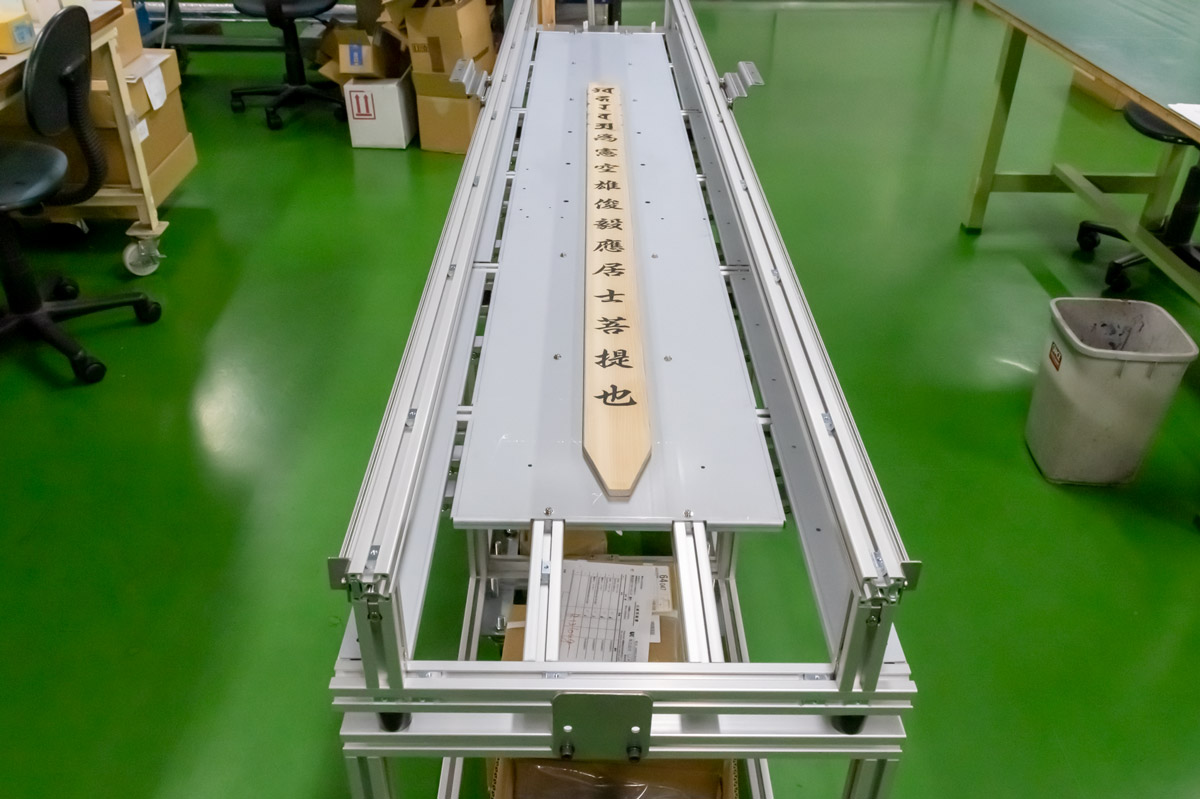 What is needed to meet the needs of micro-niches?

It is to listen sincerely to our customers. Our sales representatives are involved right up to delivery, so they have a strong connection with our customers, which also makes it easy for us to absorb their opinions. We also create products when we think they look interesting by asking ourselves, "What can we use them for?" We also perceive the needs of the market through a style of thinking together with our customers. While we are able to develop products flexibly, we also try to maintain a good balance so that we do not give up on an idea too quickly.
You have collaborated with various manufacturers, but what is your impression of Roland DG products?

Roland DG products are used in projects that require high image quality. I also have the impression that the company is solidly committed to manufacturing, as it releases products after conducting thorough market research. At our company, we often make improvements based on market and customer reactions after releasing a product, so I feel that this makes a difference in a good way.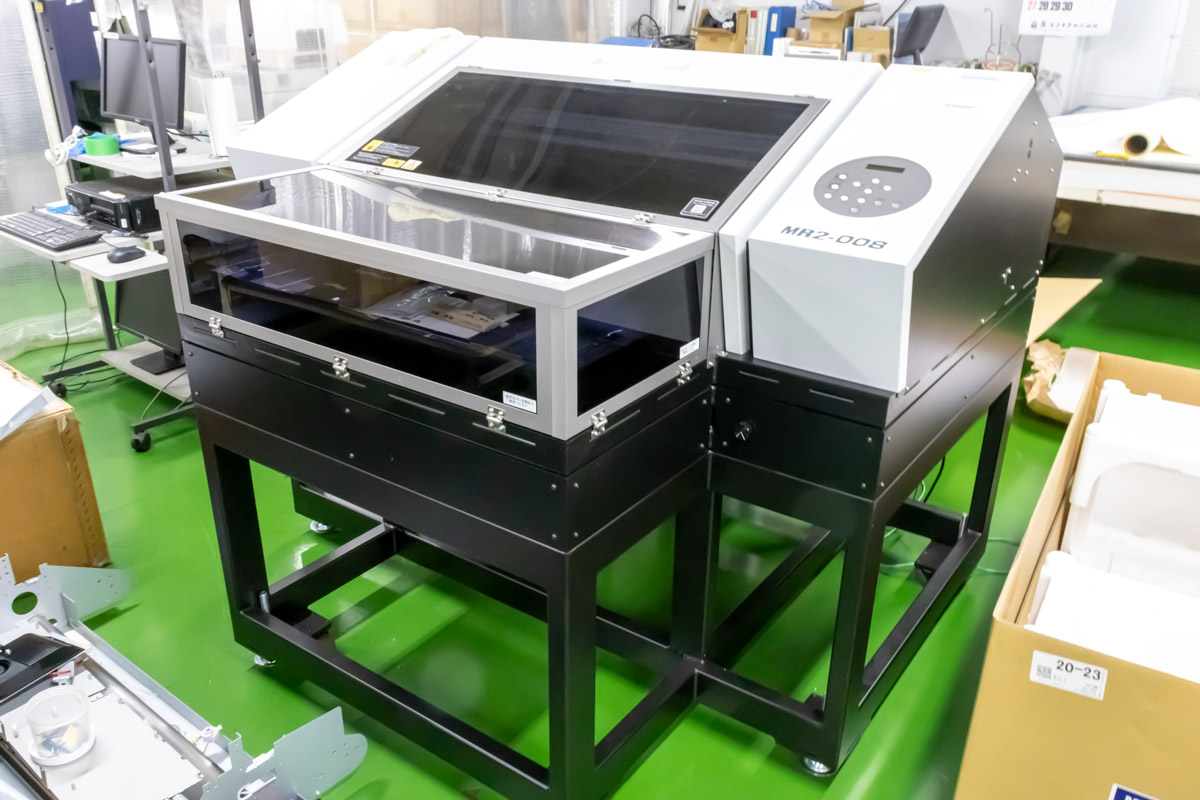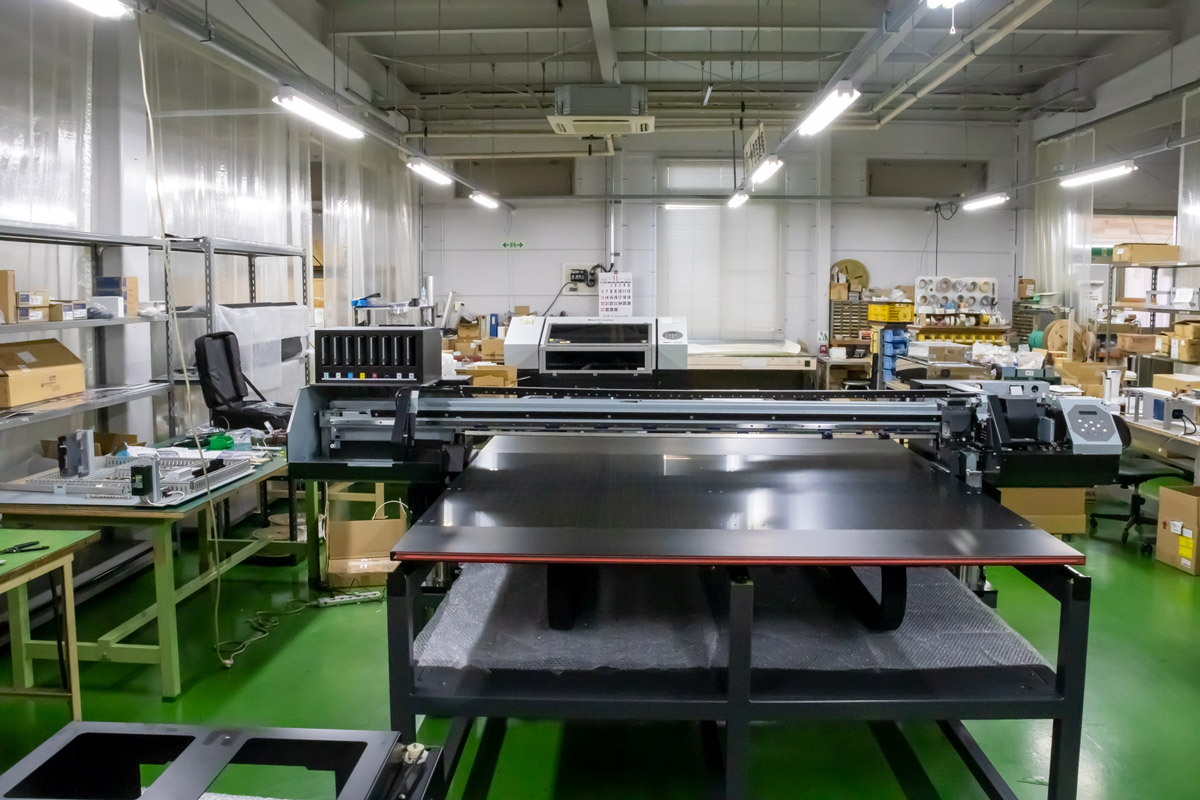 Among your wide range of products, you have been particularly focusing on food printers recently.

Yes, we sold our first food printer to a cake shop in 2005 and have steadily increased our market share since then. The impetus for this came when our printer's ability to print directly on three-dimensional objects became so well known that we received a request to print on apples. When we printed it, the customer scolded us by saying, "We can't eat this!" This was the birth of the food printer and the development of edible ink.
What kind of customers use this service and what kind of issues does it solve?

We have a wide range of customers from individual stores to major confectionery manufacturers.

For example, cake shops and souvenir shops in town have a need to add value to their products. Food printers make it easy to personalize cakes and confectionery by printing original illustrations or logos on them, or by adding names or photos.

There is also a need to improve the working environment. By digitizing the patissier's artisanal decoration work with a food printer, their workload can be reduced. In the past, there have been cases where they were forced to work long hours and consequently sued management, so the food printer will be one solution to these labor problems.

Furthermore, at major confectionery manufacturers, the food printer contributes to solving issues of cost reduction and shorter delivery times in the production of small-lot, diversified products in collaboration with popular characters and limited-time-only products.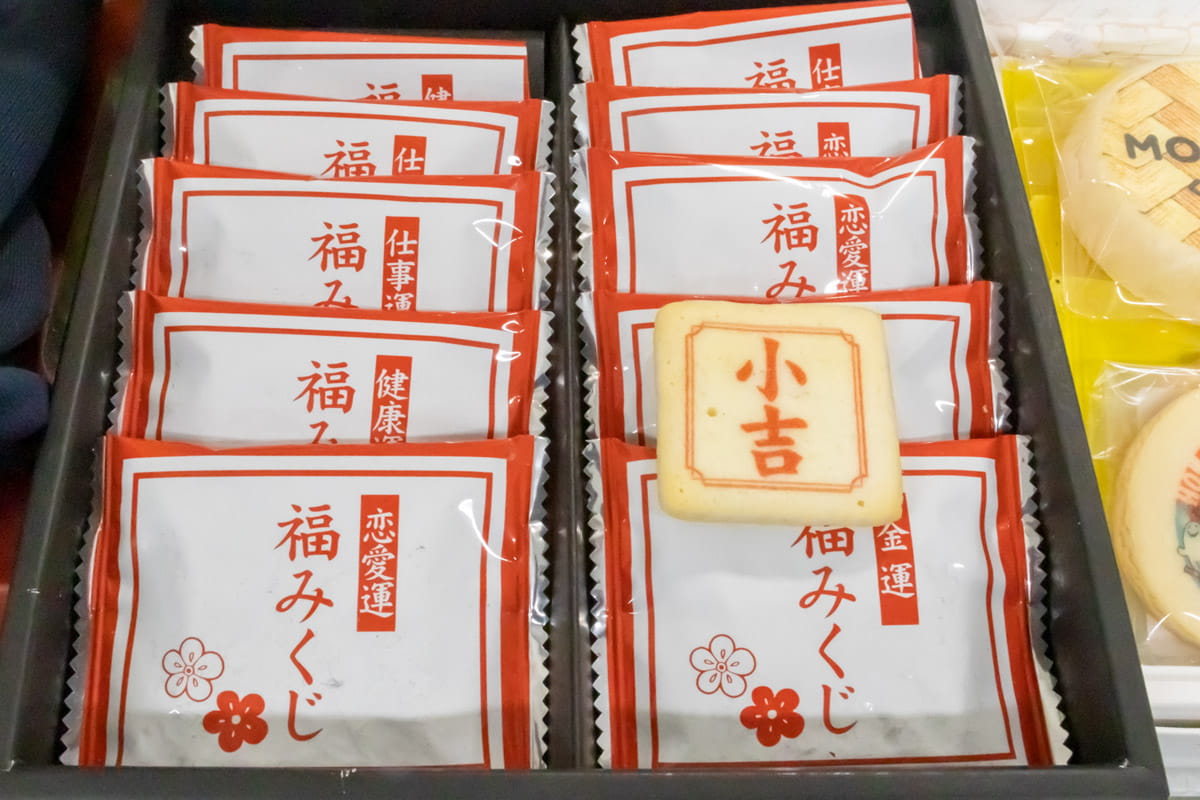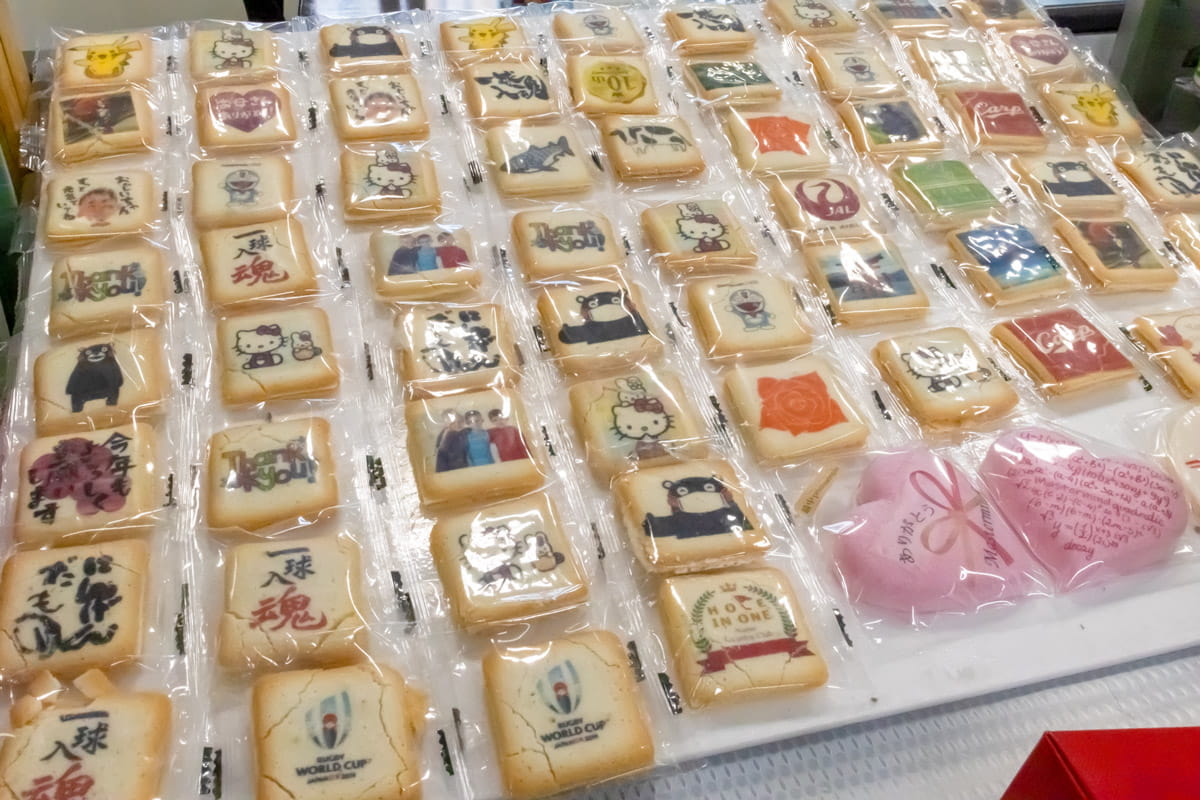 The need for personalization is expanding not only in the food industry. What do you think about the future development potential?

I think it will become more major. Many companies are accelerating their efforts to produce a wide variety of products in small lots to meet a wide variety of needs. I also feel that more and more individuals are starting businesses. It has become commonplace for people to sell their own products through flea market apps and other means. As the term "small business" suggests, there are more and more examples of people with skills starting small businesses with little overhead. I believe that the "ultimate small-lot era" will come as business people become more fragmented and more transactions are made on a person-to-person basis. We predict that the need for desktop products that allow individuals to easily produce small lots will increase in the future.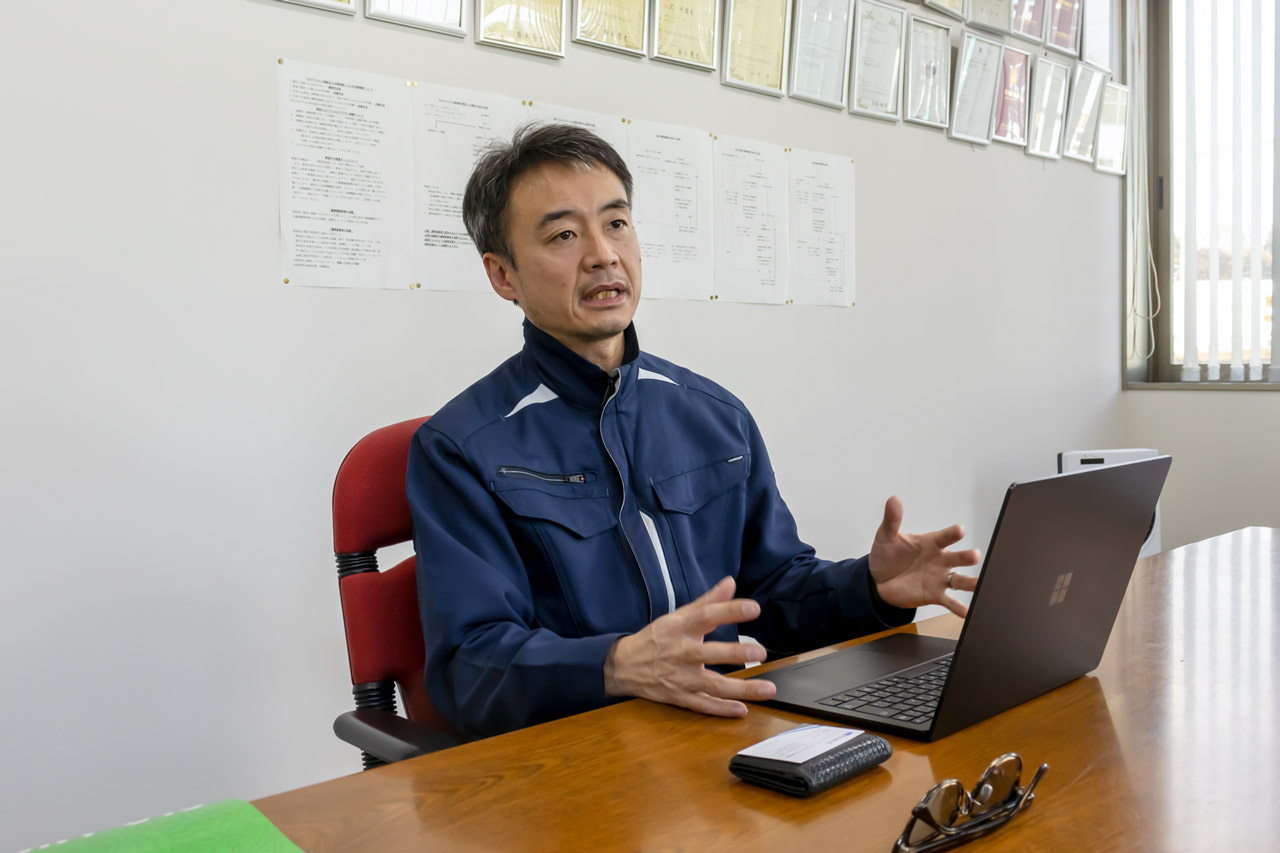 What are your thoughts on the strengths and weaknesses of digitization and its role in achieving personalized business?

The strength is that anyone can do the same thing. While differences in individual technical skills can result in differences in workmanship even when doing the same thing, digitization can eliminate these differences. It also helps to lower costs because it eliminates the need to rely solely on people with special skills.

The weakness is that too much reliance on it does not foster the ability to think. It would be a shame to become unable to try new things without digital. We must not forget that we ourselves have the power to create new value in the first place.

In other words, by having the digital world take over the craftsmanship that used to be done by people, we can use the time freed up to think about how to add new value to our businesses. This is the true role that digitization plays, and I believe it will become increasingly important in the future.
What are the keys to success and what is important in achieving digitalization?

No matter how small, try to accomplish one thing first. Once you have one success story, you will naturally gain confidence and move on to the next step. By starting with something simple and building on it, you will be able to use digital devices as tools for your business.

We have seen many customers who have actually never touched anything digital at all, but have gained confidence by accomplishing something on their own, and have gone on to take the next step or develop other ideas.
So each small step leads to the next.

That's right. At the same time, I think it is important how to integrate digital with analog. In fact, one of our users, a cake shop, divided the price range of their cakes into several levels depending on the ratio of decoration by pastry chefs and food printers. It was impressive to see how well they were able to fuse the two without forgetting the best of both worlds. It is a difficult but important point to remember how to develop business by combining digital and analog in any way.
What is important to you in your work?

We value the feeling of being excited about something that doesn't yet exist in the world. Even if it seems like something that will never sell, it could be a hot deal for someone. I try to think as positively as possible, believing that there is always a need somewhere that wants it. Even if there is a lot of negative feedback within the company during the process of turning an idea into a product, it often turns into a positive reaction when the finished product is actually seen. It is also necessary to put the idea out there without thinking too much about it.
What are your dreams and prospects for the future?

Currently, we play a major role by modifying other manufacturers' machines, but in the future, we would like to propose many of our original printers to different industries and markets that we have never seen before. The key to achieving this will be to further accelerate the speed at which we gather feedback from our customers and the market, to continue to launch products that reflect their needs, and to successfully combine digital and analog technologies.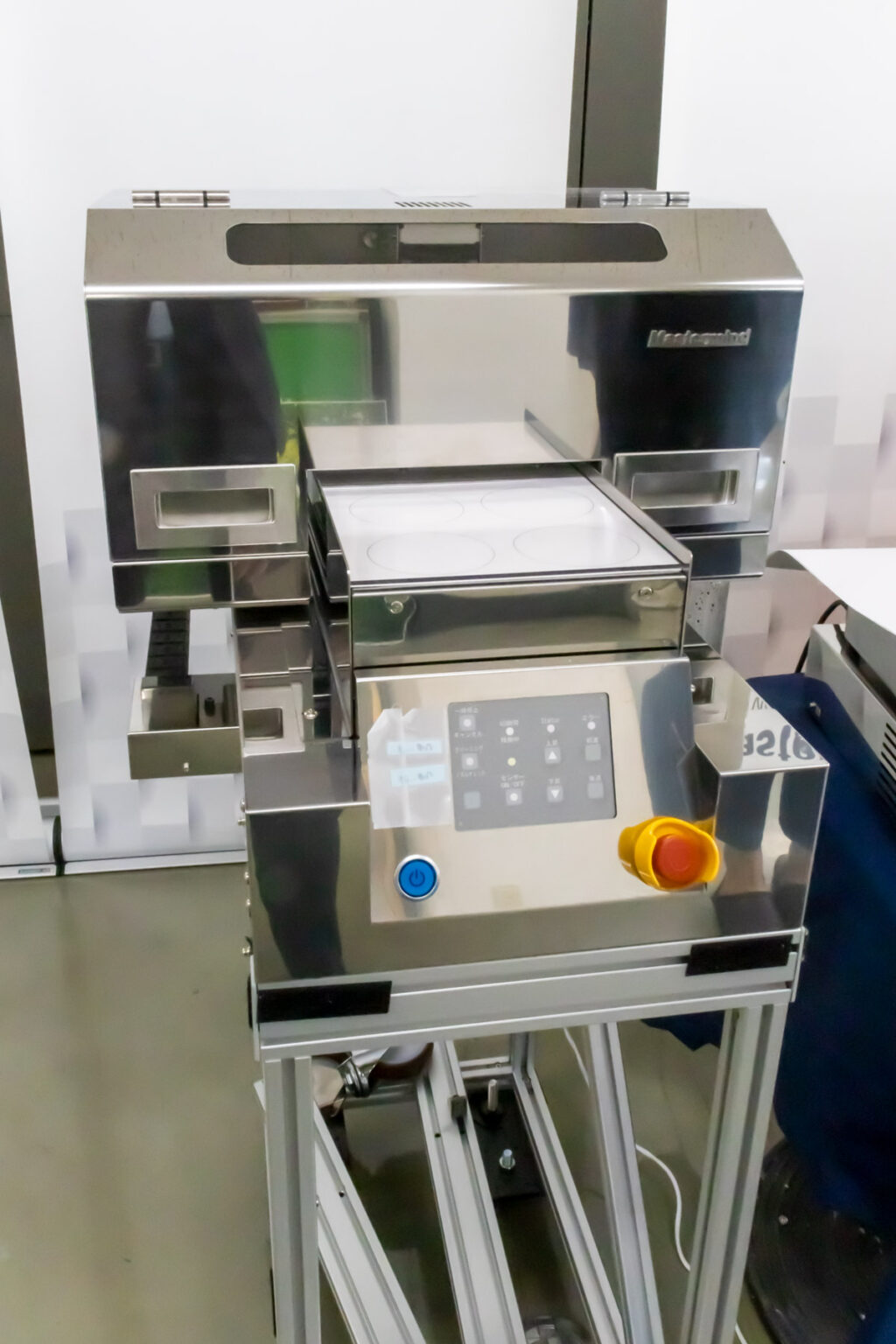 New Value and Enjoyment of Food through the Power of Digital Technology