"Beauty AI" — The Clue to a New You?
Mika Orimo
Manufacturing technical writer
Choosing cosmetics can be fun, but also very difficult. People's skin color is truly ten different colors, and there are 100 different colors for every 100 people. In this issue, we introduce a new solution, "Beauty AI," to help you find the cosmetics that are right for you.
Everyone's skin color is different, but there are not that many colors available among the actual cosmetics sold. For example, a BB cream may have only two or three colors, and the colors vary from manufacturer to manufacturer. On the other hand, if there are too many colors, you will not know which one to choose. In such cases, the most reliable method is to first try applying the product to your own skin.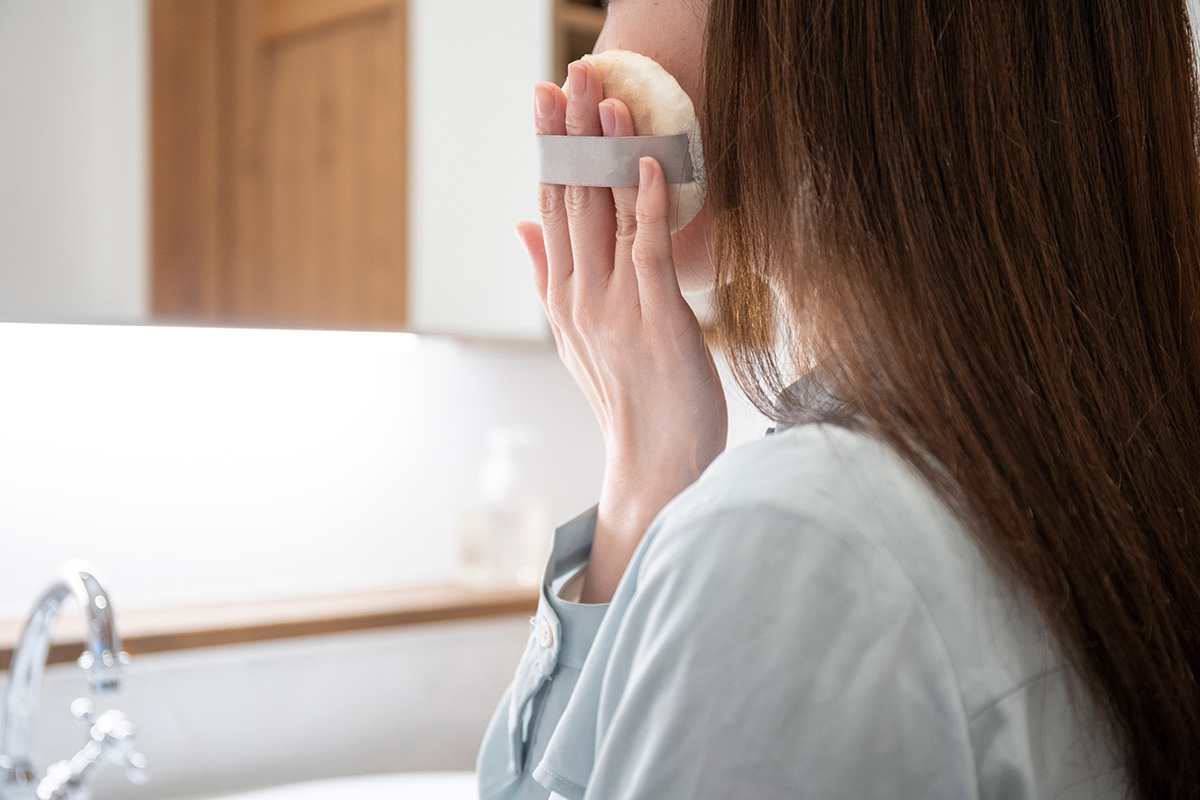 However, due to the COVID pandemic, not only were touch-ups by beauty salons at cosmetic counters in department stores no longer available, but even testers at drugstores disappeared at one point. During the trend toward self-restraint in going out, many people probably purchased cosmetics not in stores but by mail order over the internet.

Above all, some people may say that they are not comfortable with face-to-face sales. I am one of them, and I often hear such comments on social networking sites, too. If possible, I would like to find cosmetics that suit me without meeting people.
If you know what fits your skin, Internet shopping is a strong ally because you can purchase the same part number more easily. However, it takes courage to purchase a foundation you have never tried on the Internet. It is also possible to purchase a foundation based on word of mouth, but when you try it on yourself, it doesn't suit you and you end up not being able to use it.

The price of foundation varies greatly depending on the manufacturer and brand, but generally ranges from 2,000 to 8,000 yen. If it is a premium brand sold in a department store, it is not uncommon for the price to exceed 10,000 yen. It is not inexpensive. It is therefore not economically feasible to purchase and try several different foundations.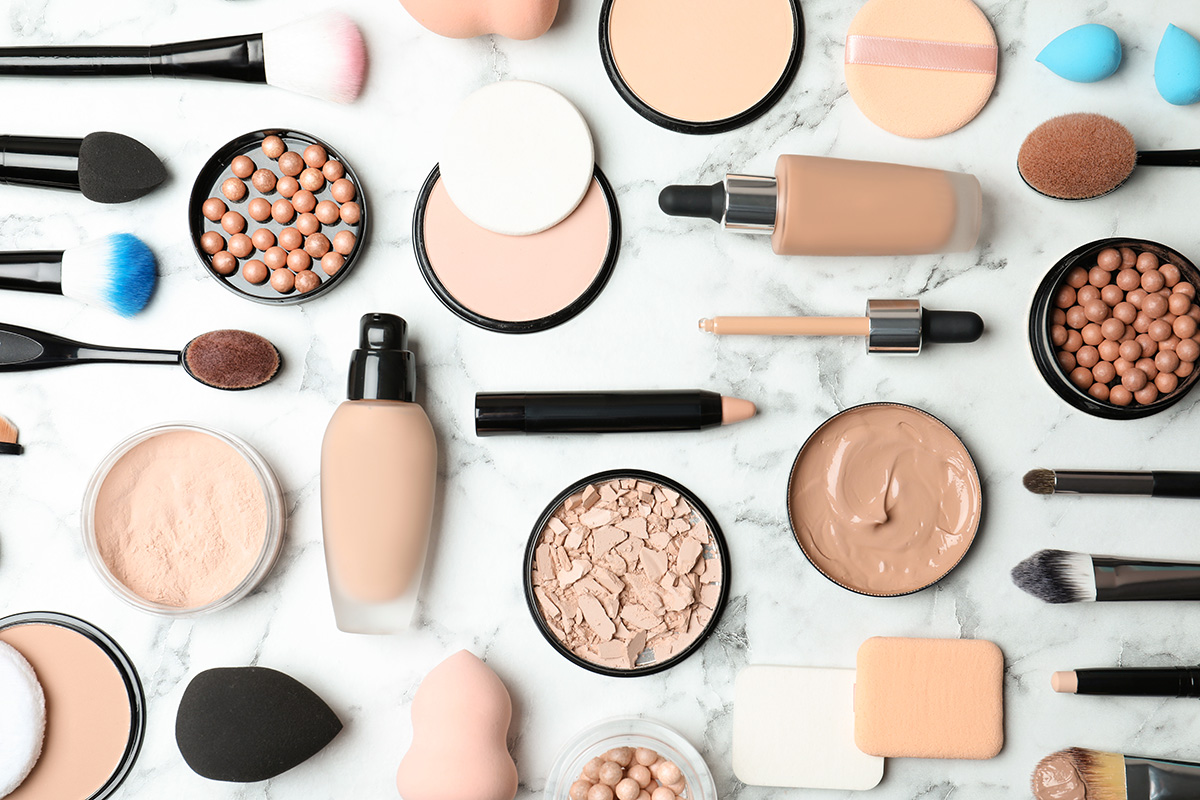 There is also the problem of not knowing exactly what is meant by "suitable for you" to begin with. Foundations are often labeled with color names such as "ochre," "beige," and "light," but these names are not common outside of the cosmetics industry, and it is difficult to know which one is really the right one for you. Although color charts are available on manufacturers' websites, it is more difficult than expected to objectively judge one's own skin tone.
Have you ever heard of personal color diagnosis?

In recent years, it has become a common practice in the beauty industry. Knowing your personal color will help you find your way in selecting cosmetics. The first step in a personal color diagnosis is to determine whether a person's skin tone is yellow-based (yellow-brown) or blue-based (blue-brown). Then, the color tones that suit the person are diagnosed by dividing them into four patterns: "Yellow-based Spring," " Yellow-based Autumn," "Blue-based Summer," and "Blue-based Winter."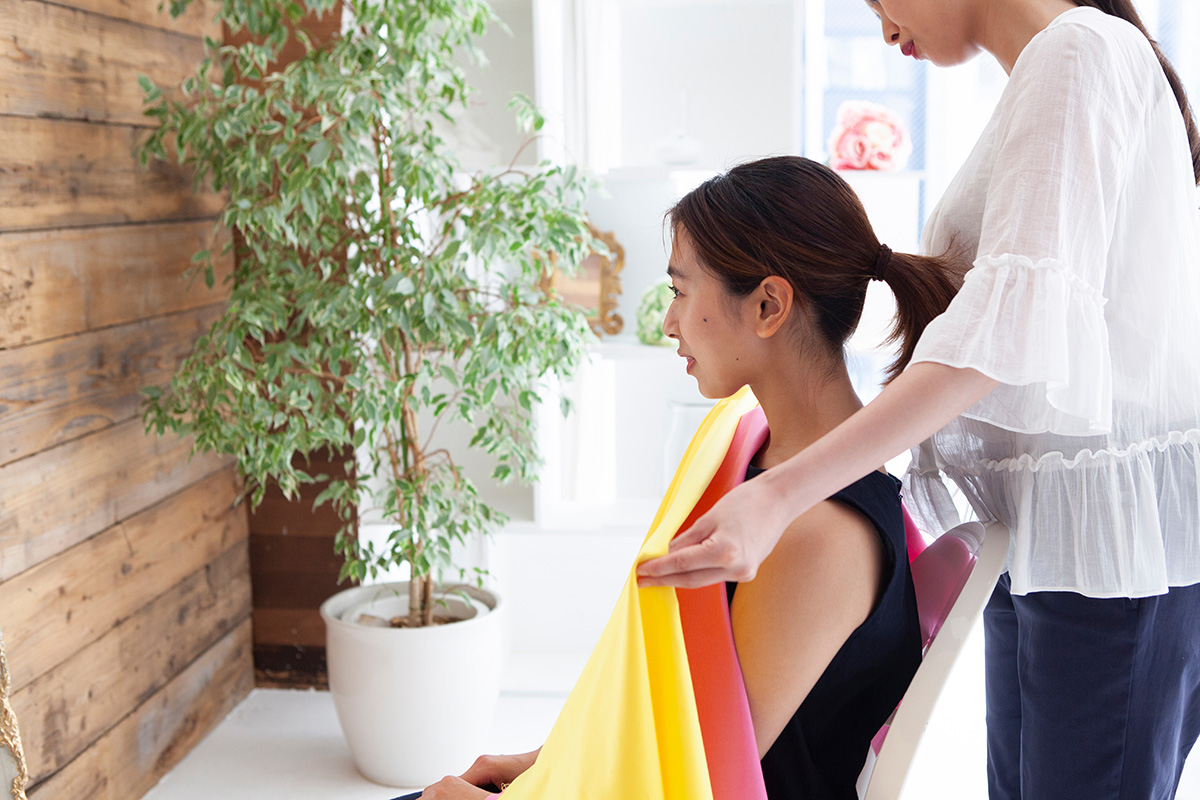 So how can it be done?

The surefire way is to have a qualified advisor diagnose you, but this is expensive and quite a hurdle. Nowadays, there are many non-personal services that utilize digital technology, such as self-diagnosis on the Internet or using an app with a camera to make a determination. Apps equipped with beauty AI can then tell you which foundation, eye color, lipstick, and other products match your skin tone, which can be helpful when choosing cosmetics.

However, these online self-diagnoses are not always straightforward. For example, you may be asked, "What looks best on me? Brown or gray?" But if you are attempting to make a diagnosis yourself to know that, you may be lost in a cul-de-sac.

Furthermore, when using a smartphone camera, the color tone will change depending on whether it is natural light outside or fluorescent light indoors, etc., so the diagnosis results will be affected by the environment in which the picture was taken.
ZOZOGLASS solves these problems.

The revolutionary feature of ZOZOGLASS is that it automatically corrects color shifts caused by light sources with the glasses it is attached to.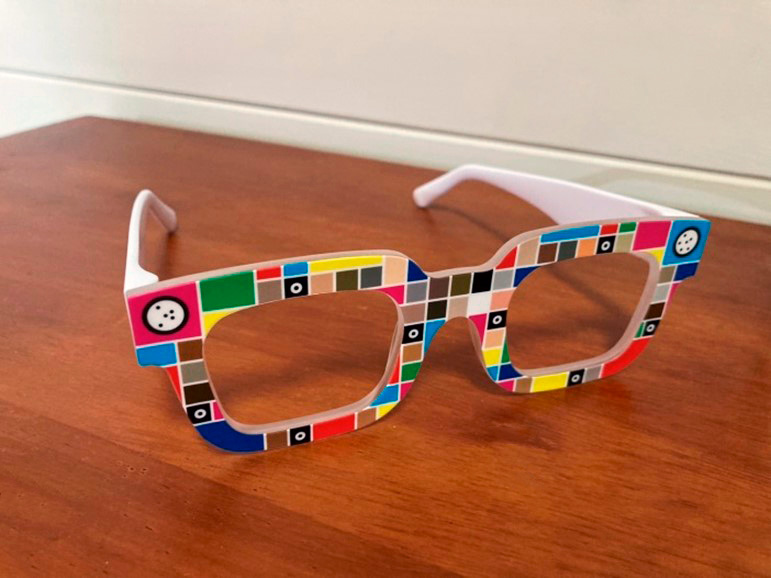 ZOZOGLASS arrives free of charge. it is much more solidly made than I expected. I immediately measured my skin tone.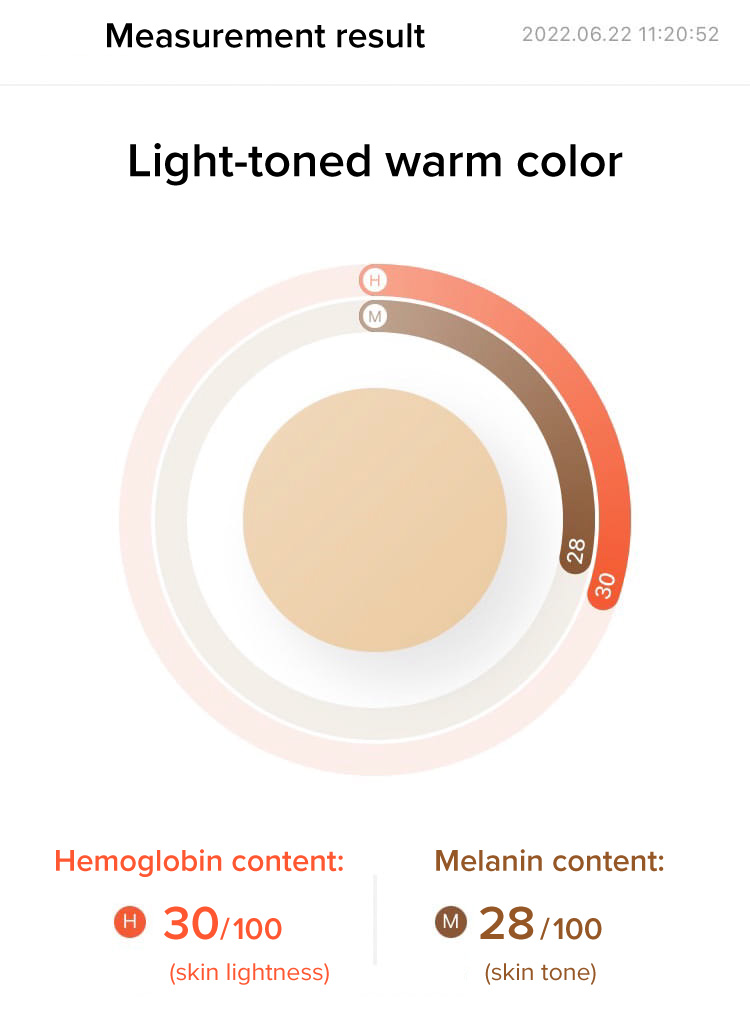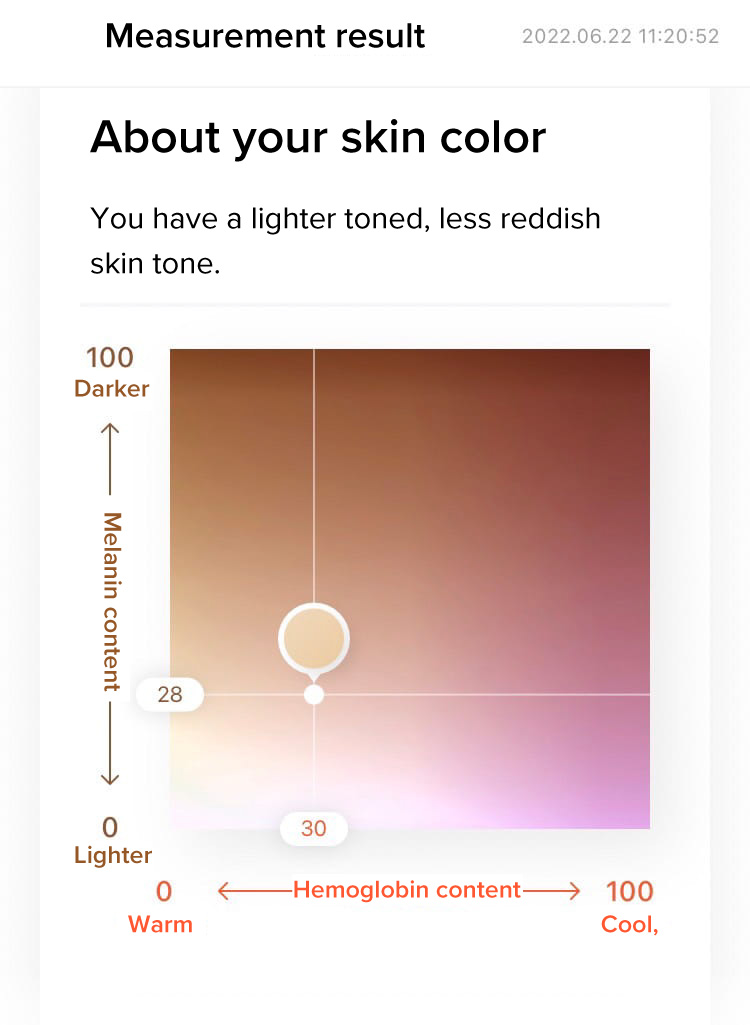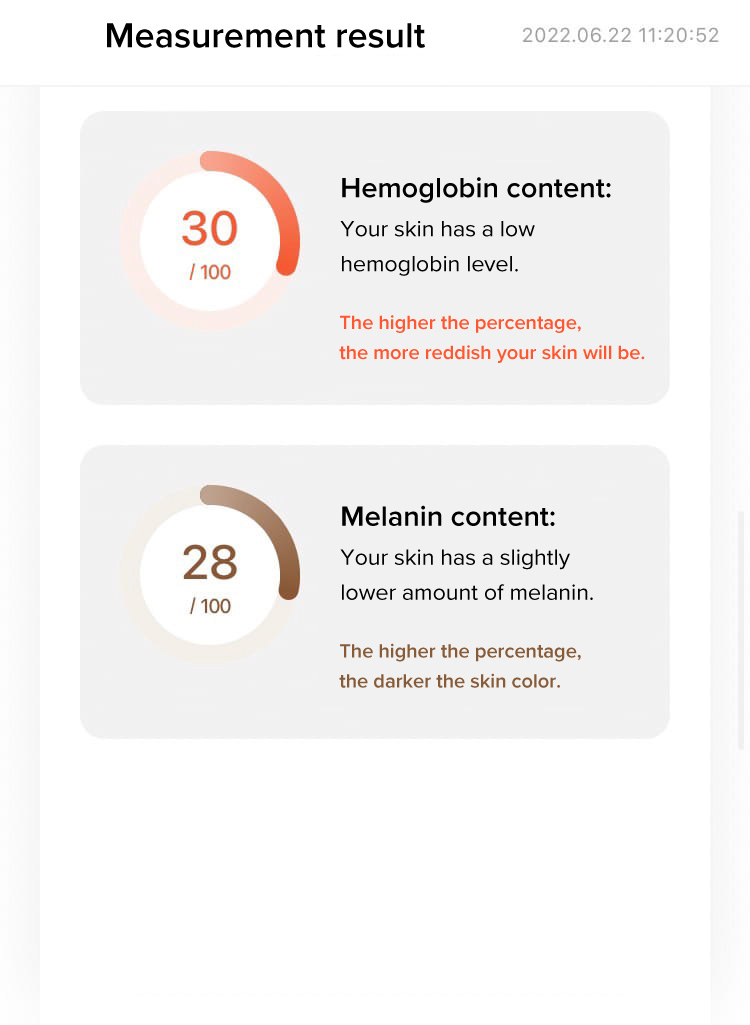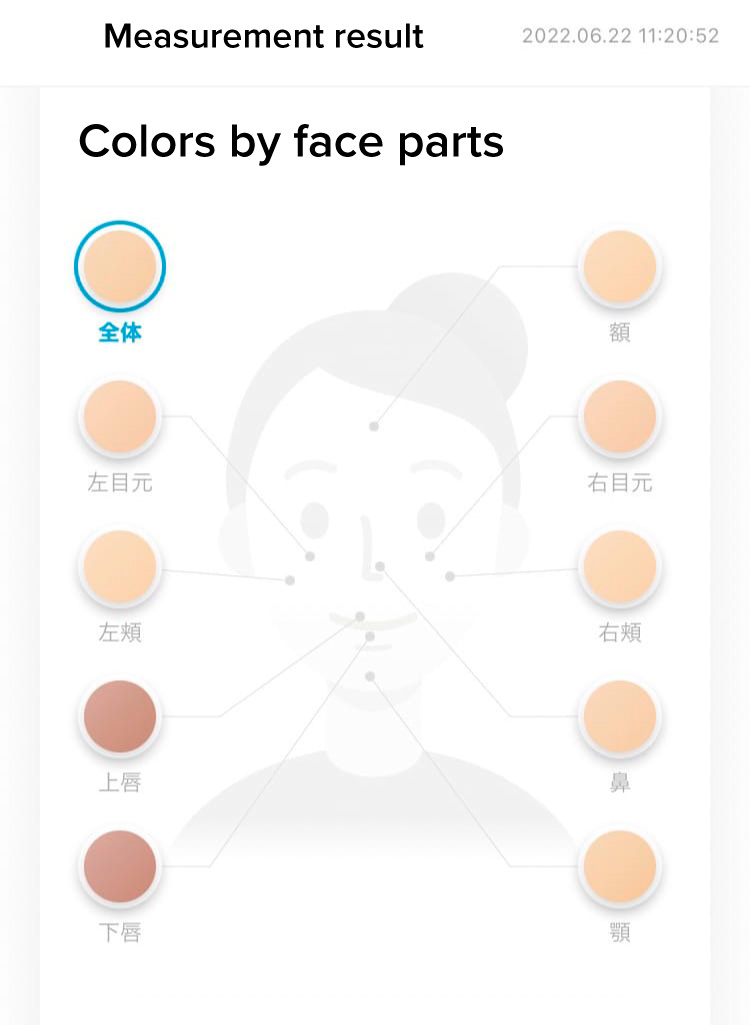 It seems to determine skin tone by hemoglobin and melanin levels. It even measures the fine color tone of each face part, which is helpful when choosing a concealer. In my previous self-diagnosis, my personal color was Blue-based Summer. Let's see how it will be this time.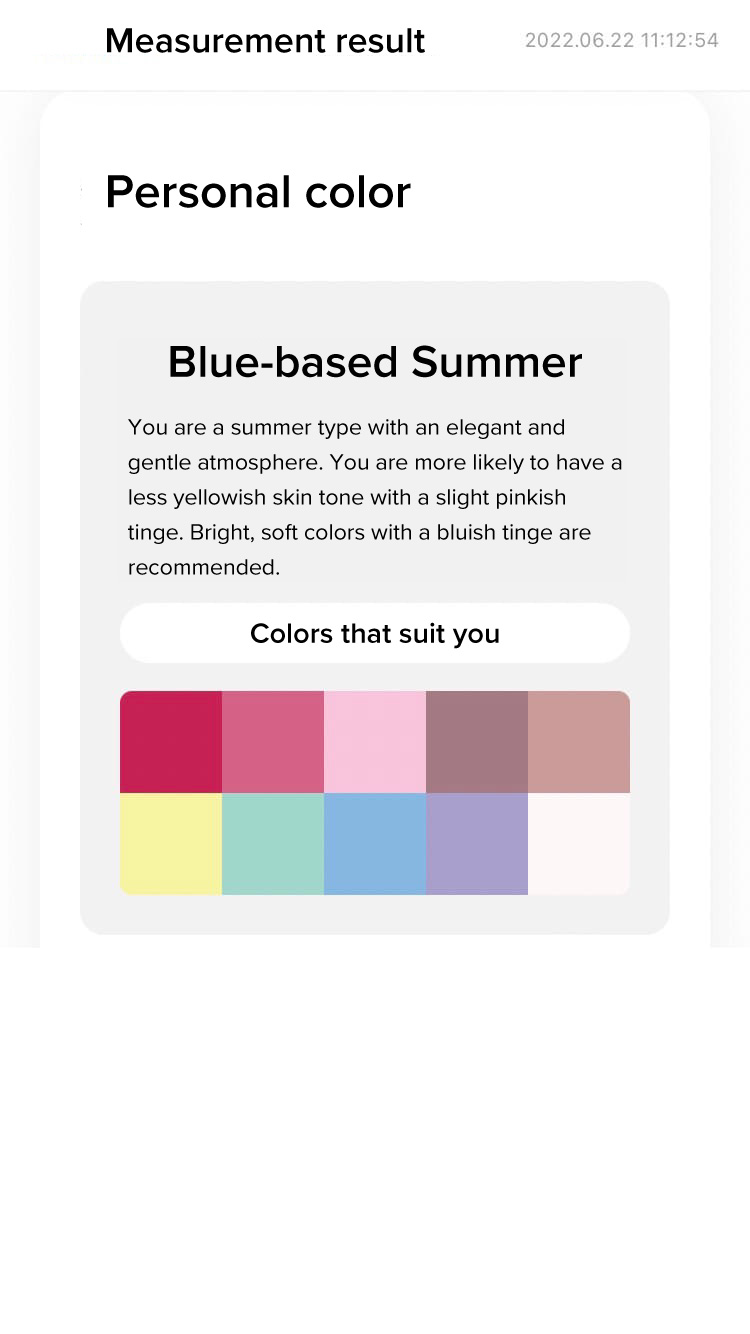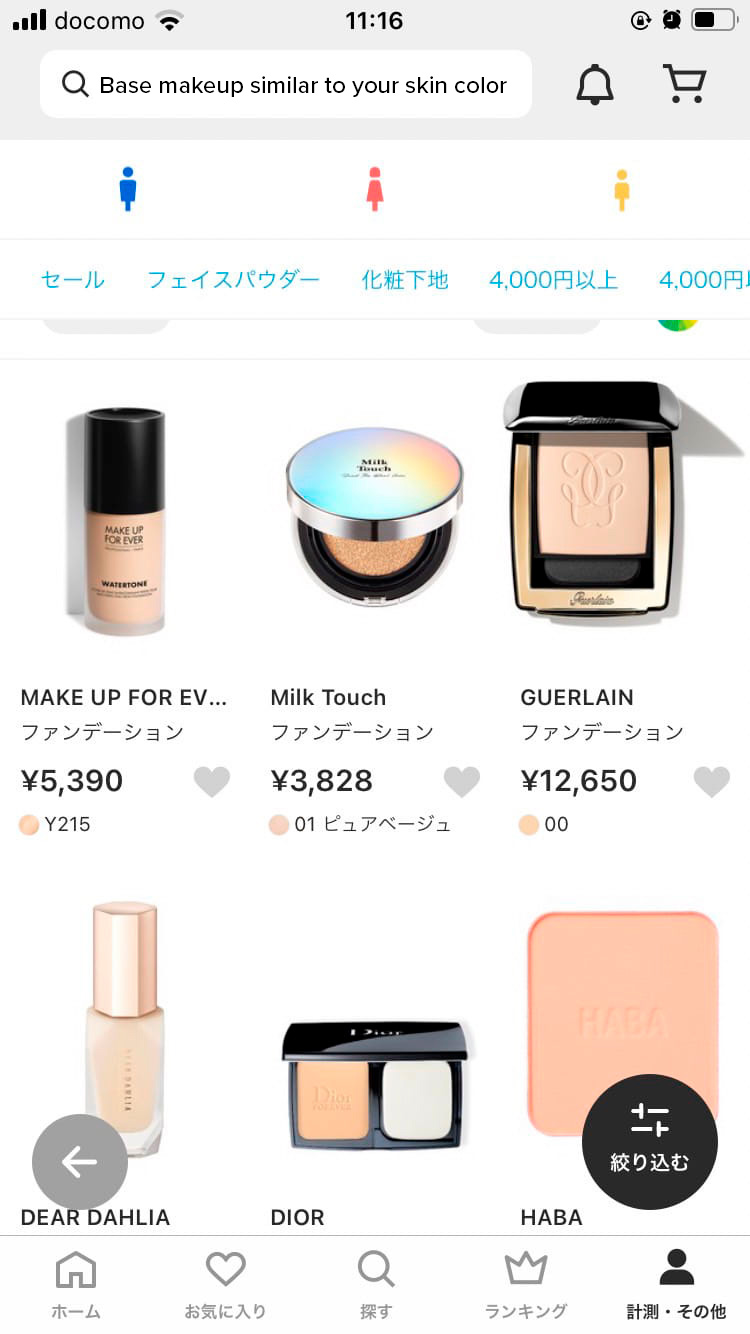 The result was Blue-based Summer. It also tells me which base makeup products are close to my skin color, which helps me choose.

Now, let's change the location a little and take the measurement again.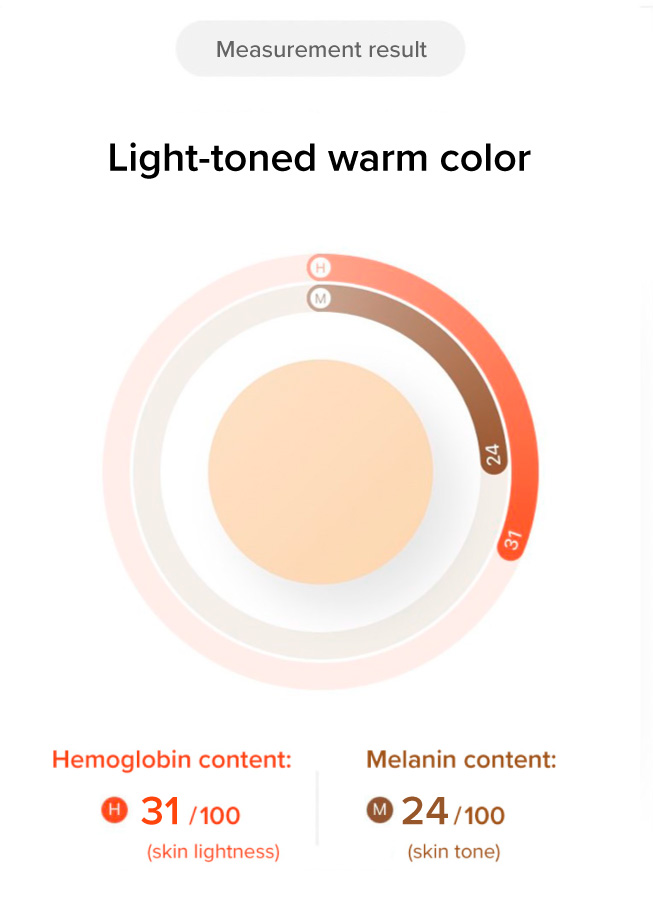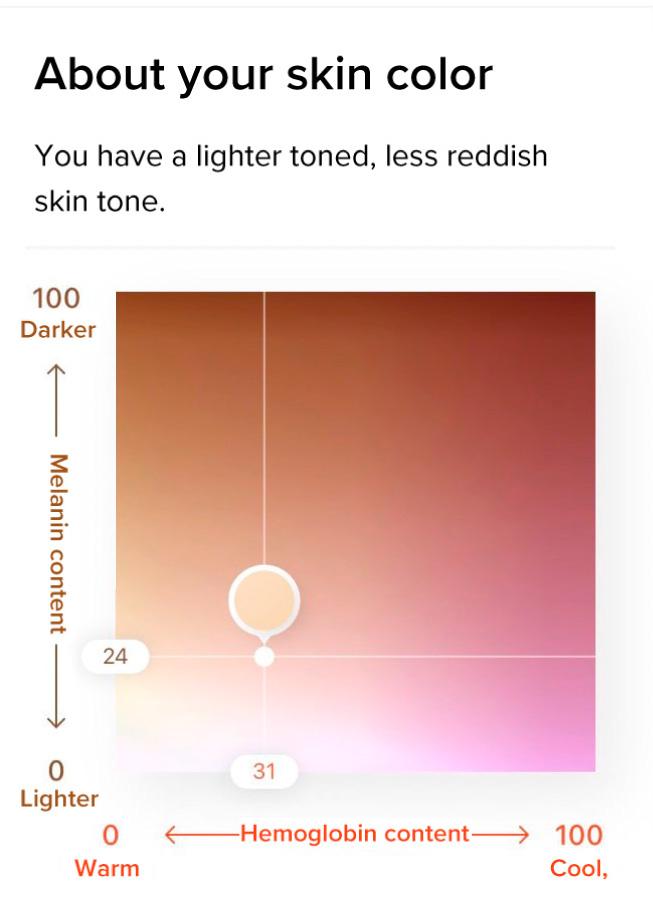 The numbers do not seem to differ much.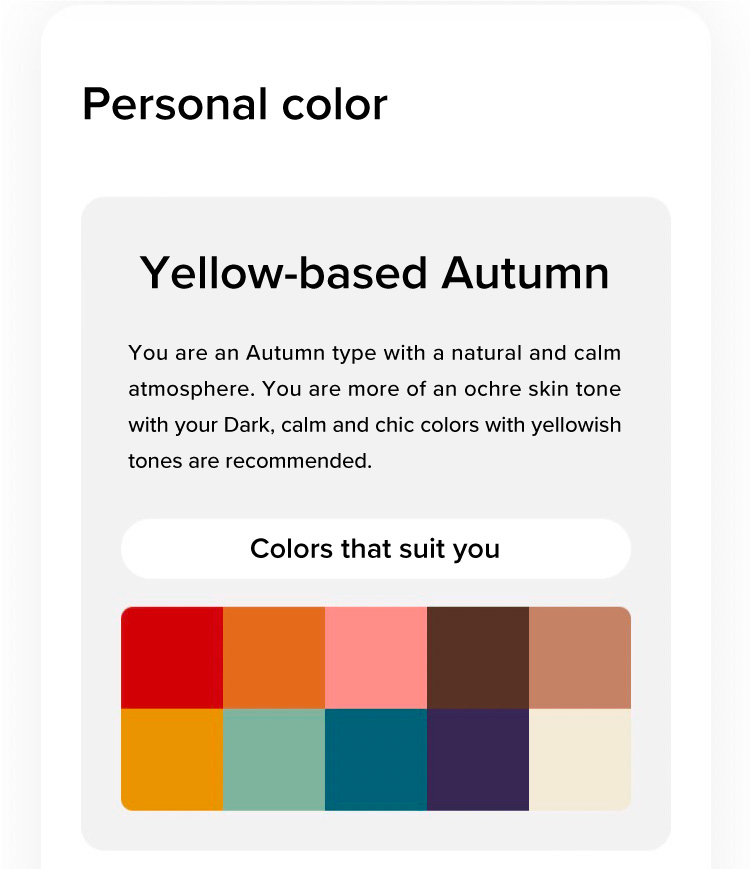 However, the personal color diagnosis showed that I was now a Yellow-based Autumn.

After this, I took measurements at various locations, but it seems that there were some fluctuations in the measurement results. Still, I was able to understand the trend of my skin tone, which may serve as an indicator to look for base makeup. If used properly, it can be an opportunity to try colors that I would not normally choose, and to get to know the new me.
Furthermore, there are products that were born from the idea of customizing cosmetics to suit one's skin, rather than looking for cosmetics that fit one's skin. This is the custom foundation produced by bareMinerals, a pioneering brand of foundation made entirely of mineral ingredients, without using ingredients that are harmful to the skin. This service was made possible by a beauty AI application called MADE-2-FIT developed by MATCHCo, an American IT venture.

Following the voice guidance, the user scans his/her skin with a smartphone camera, and the foundation is customized to match the individual's skin tone using technology that enables accurate skin tone analysis. The system also prints your name on the bottle, allowing you to create a foundation that is unique to you.

This technology has advanced because, as in the U.S., there are people with various skin tones. The service has not yet officially opened in Japan, but we look forward to its future development.
There is no doubt that these solutions of "beauty AI" will bring about a great revolution in the daily selection of cosmetics.
"Beauty AI" — The Clue to a New You?