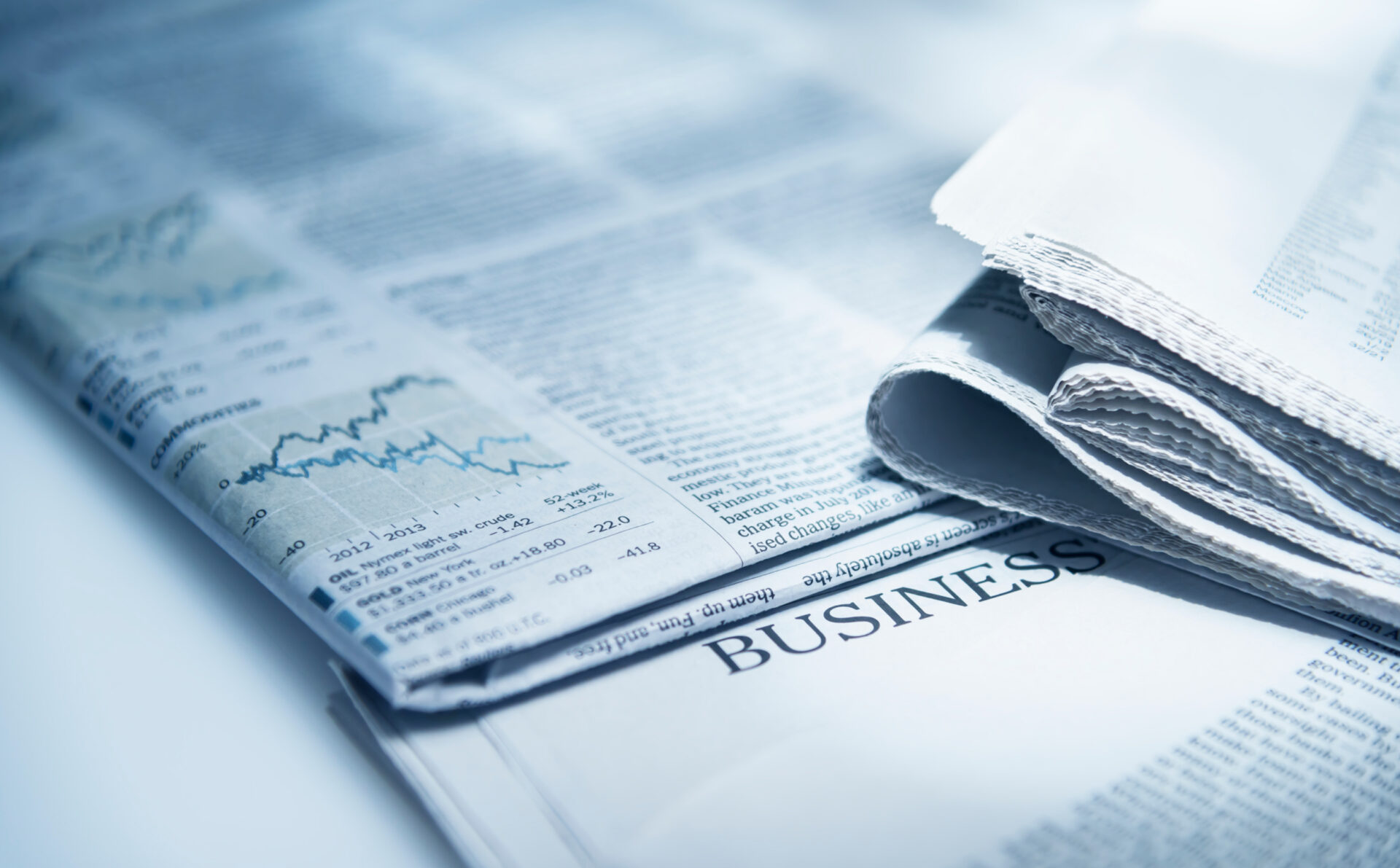 Changing Label Demands in the Wake of the COVID-19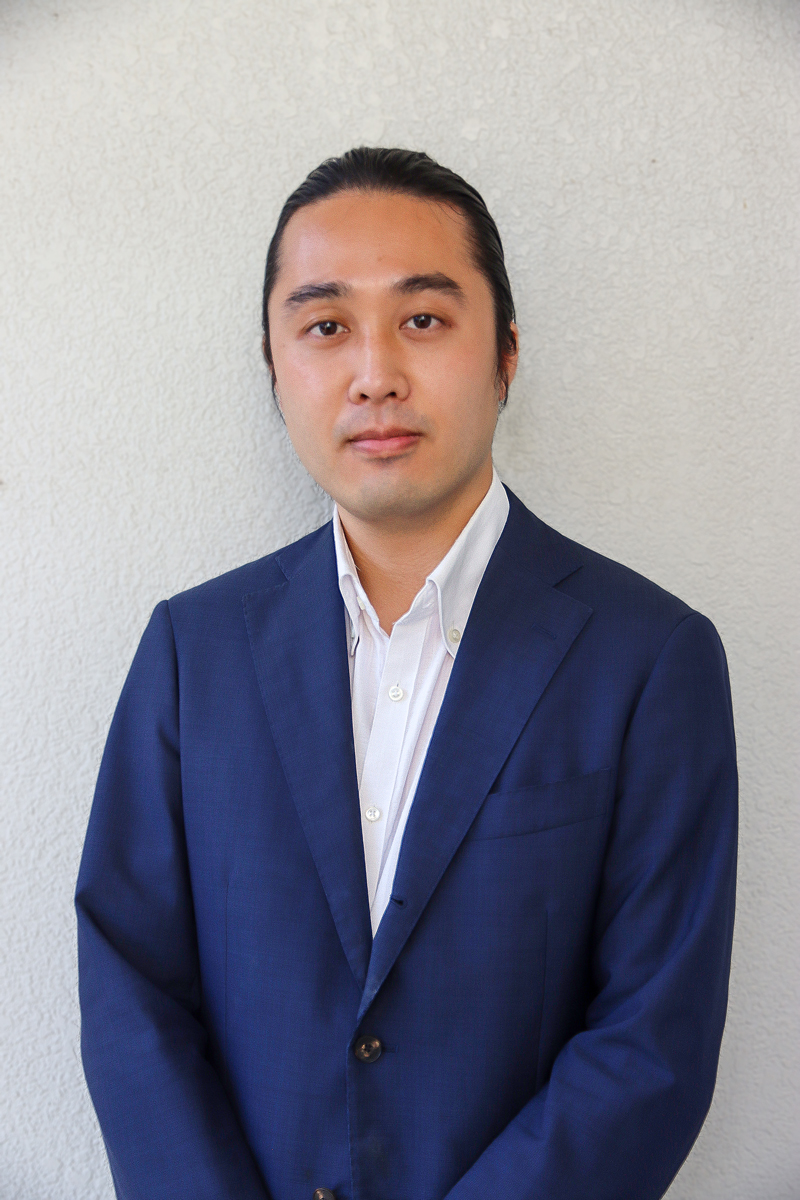 Takashi Ono
Label Shimbun Corporation, Editor

The first issue of Label Shimbun was published in 1969 as the only newspaper specializing in the label industry in Japan. Today, it covers self-adhesive labels such as stickers and decals, non-adhesive labels such as shrink, in-mold, and wrap-around, and smart labels utilizing RFID*1 and NFC*2 technologies, and delivers useful news, including technologies, materials, processing materials and equipment, products, peripherals, systems, and markets to all those involved in the label business.
The author Ono focuses on the digital printing field. He is active in the field of digital printing, and also visits overseas exhibitions.
As of this writing, in early 2022, the spread of the COVID-19 is unfortunately showing no signs of coming to an end. As economic activities and lifestyles change and we are forced to adapt to the new normal, the functions demanded of labels are diversifying and the places in which they can be used are expanding.

In my previous column, "Useful Labels for Society", I introduced labels as highly convenient tools that can be used to add information to objects simply by applying them. A look at some of the examples of label usage shows that it is precisely in situations that require an immediate response, such as POP to promote products that have "buzz" on social media and TV, changes in ingredient labeling due to legal revisions, correction labels to recover from labeling errors, and reminders to maintain social distance, that labels can be used. This is where the flexibility of labels comes in handy.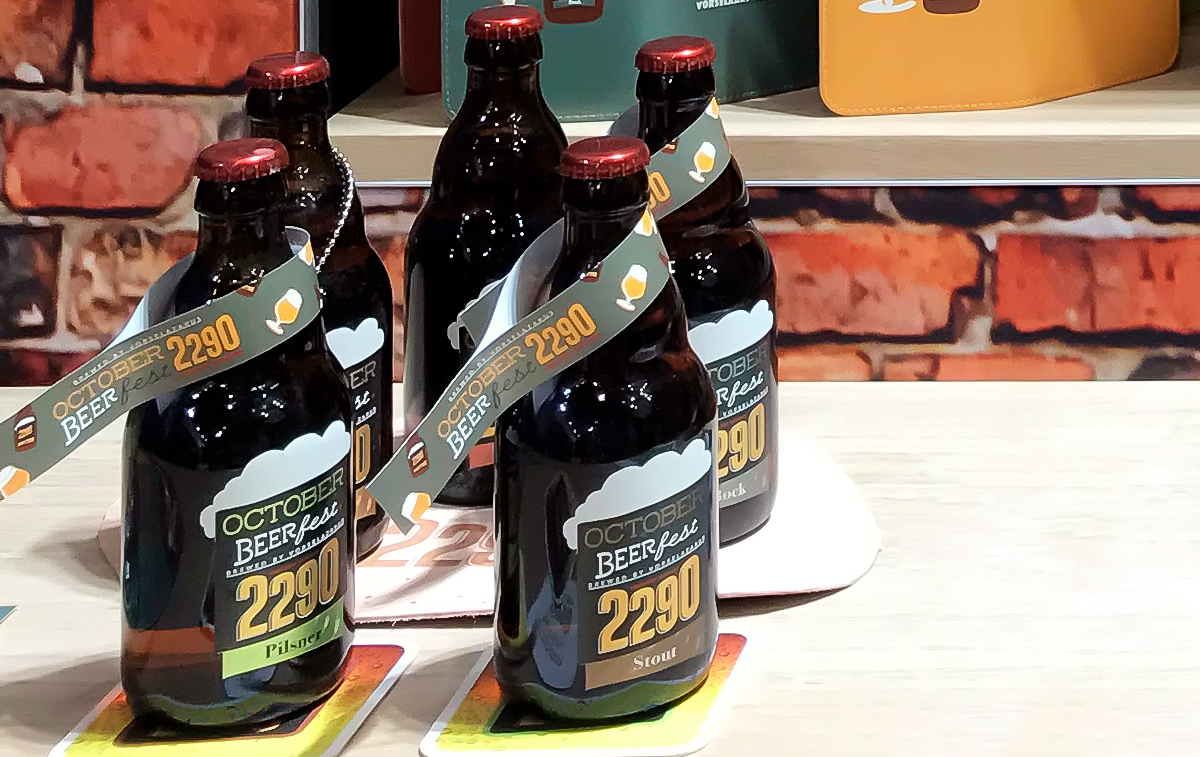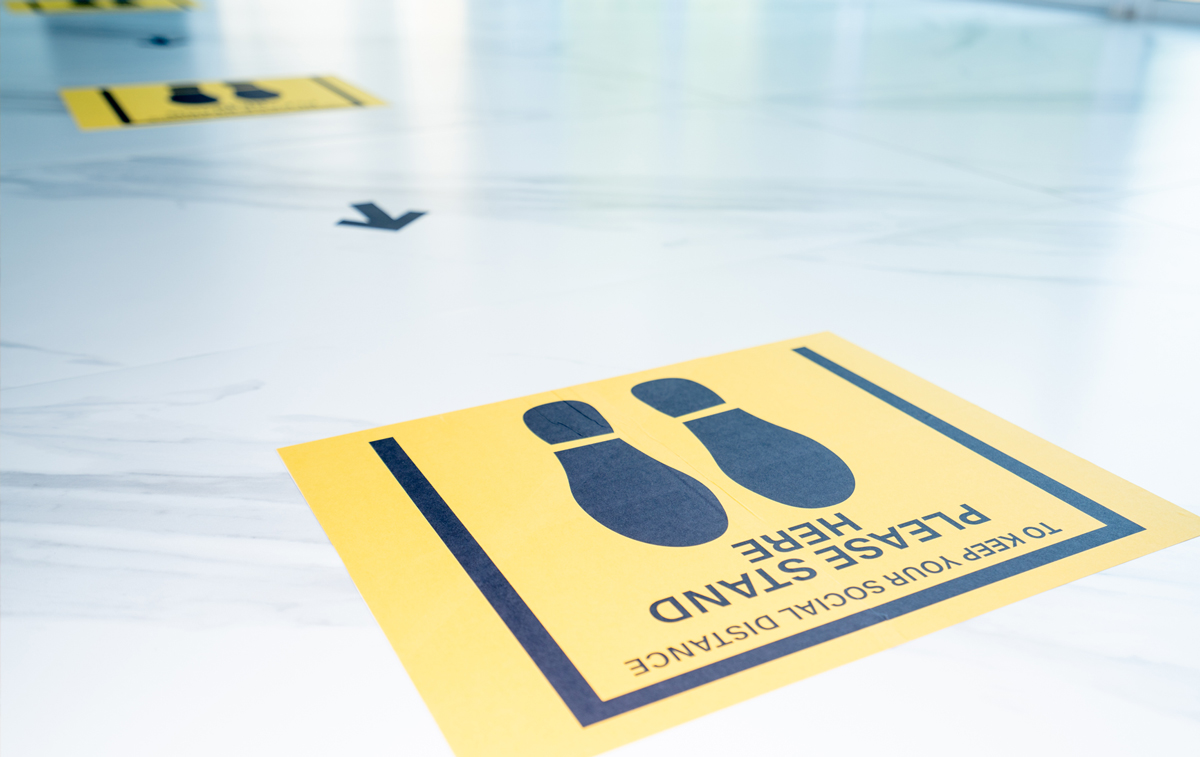 Security Required in the Rapidly Expanding EC Market
E-commerce (EC) is one of the markets that has grown rapidly as a result of the spread of the COVID-19. According to an announcement by the Ministry of Economy, Trade and Industry (METI), the size of the Business-to-Consumer EC market in Japan in 2020 will be 19.3 trillion yen, of which 12.2 trillion yen will be in the retail sector. This category is being used by a wide range of age groups, including the young and the elderly, and has grown significantly, increasing 21.71% year on year. The EC conversion rate (the proportion of the EC market size in commercial transactions) is 8.08% (up 1.32 points from the previous year). In comparison to Europe and North America, Japan's EC rate is still very low, and there is still a lot of room for growth. With the gradual expansion of EC site platforms, a system that allows brand owners and other individual creators to easily sell their products on the web is being established.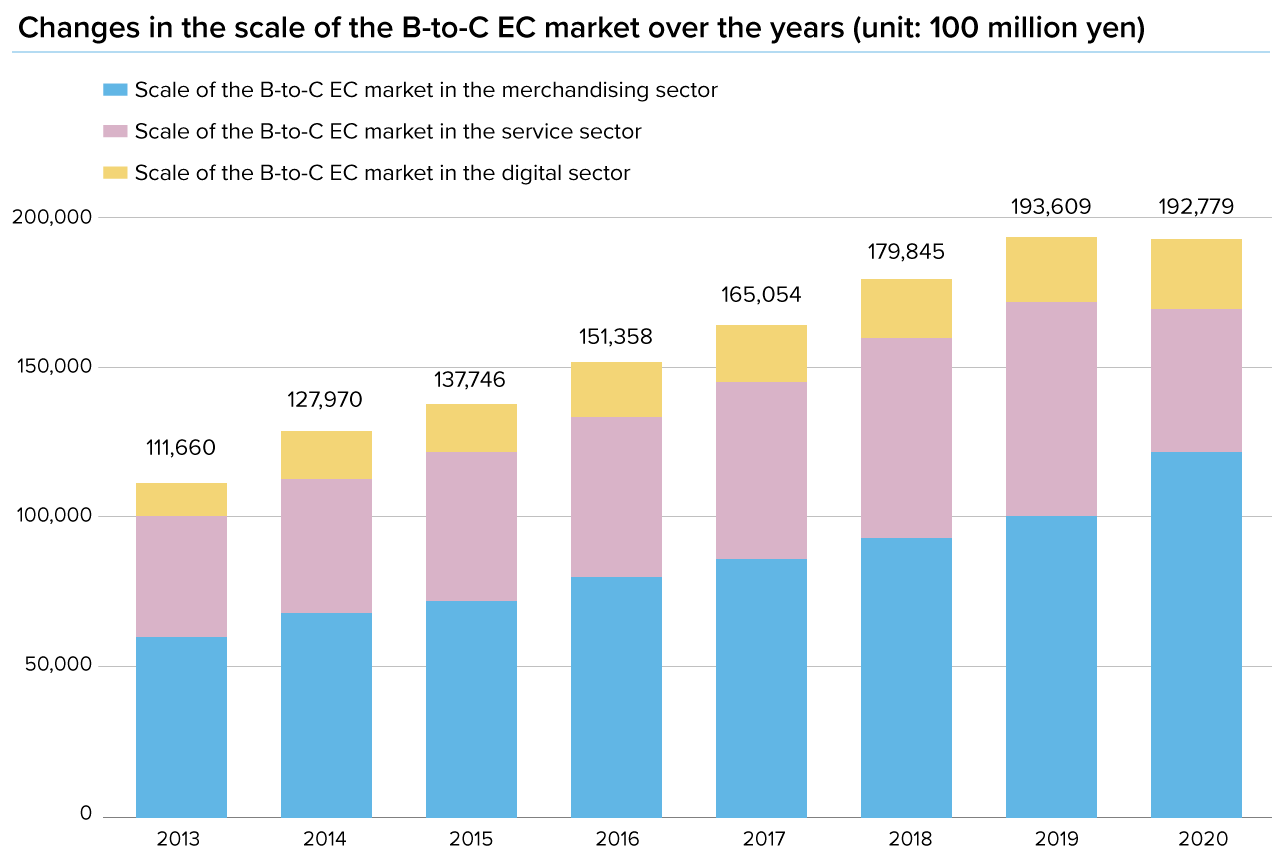 Shipping labels are indispensable for EC, and in recent years the need for "security labels" has also been discussed. With the expansion of cross-border EC for exporting products, ensuring product traceability is an urgent issue in order to promote safety and security to consumers overseas, as well as to domestic EC users, as counterfeit pharmaceuticals have been discovered and PC parts have been confirmed to have been stolen. Security solutions are required to protect brand value and, above all, consumers, but data shows that more than half of domestic brand owners have not taken any measures against counterfeit products. This is where adhesive products, such as QR code labels which can be read by smartphones and other devices to determine the authenticity of a product, and Pressure Sensitive Labels, which indicate that the package has not been opened, come into play.

By recording the history of when, where, and how many times a label has been read, QR code labels not only provide security, but also create added value by allowing data to be used for marketing purposes. For those who say, "Introducing a large-scale system using 2D codes is not worth the lot size and cost," we can respond with functional labels that leave an opening mark once removed, or the label itself is torn so that it cannot be physically reattached. The label industry has a wide range of products to meet the various needs of customers, depending on the cost, the object to be adhered to, and the distribution channel.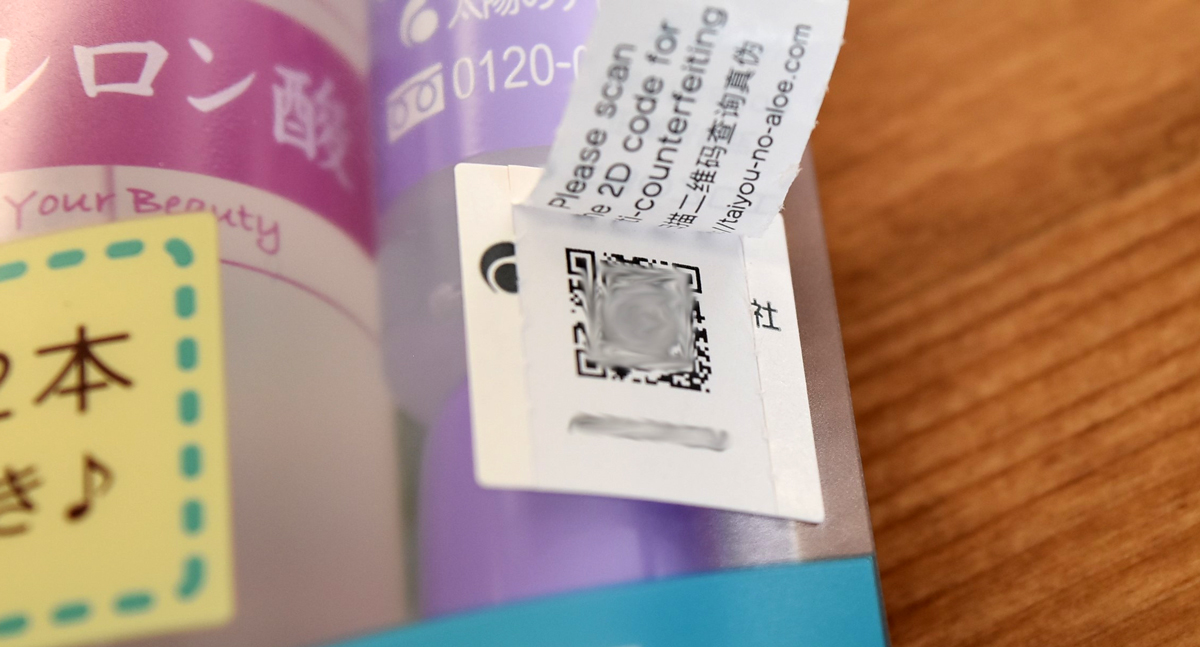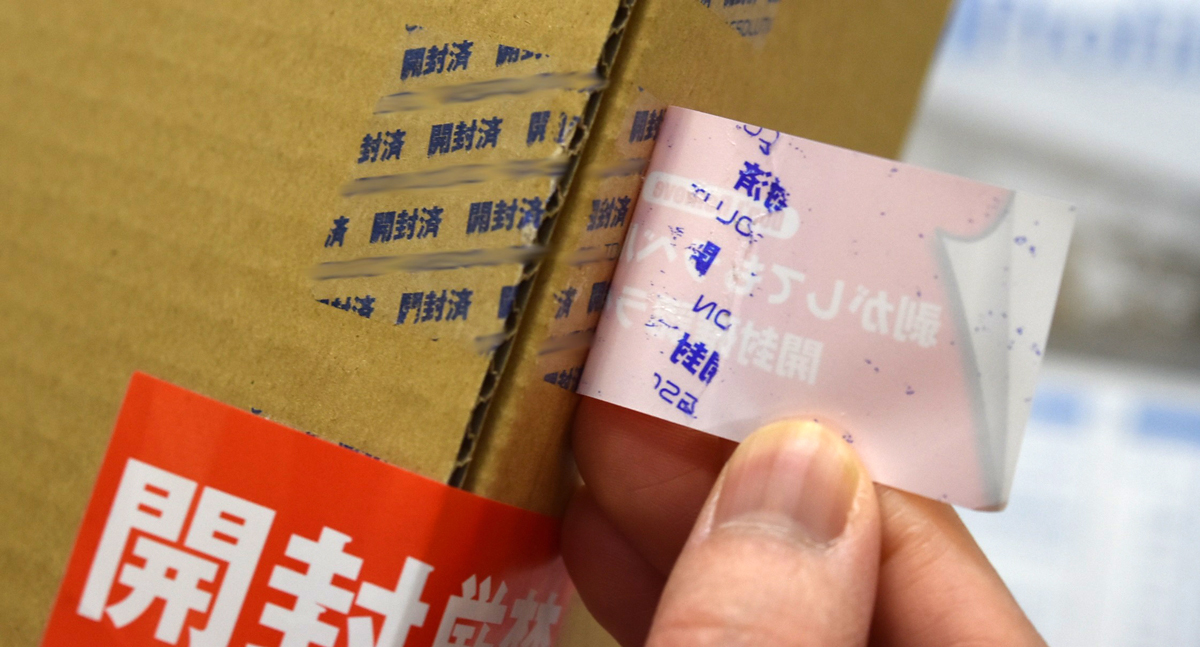 Antibacterial and Antiviral Treatment That Responds to Growing Hygiene Awareness
It goes without saying that consumers are becoming more and more hygiene-conscious when it comes to COVID-19 infection. Adhesive products are taking full advantage of their power to deal with invisible bacteria and viruses.

Adhesive sheets with antibacterial and antiviral functions achieved through the application of chemicals and ionic coating are hygiene products suitable for use in areas that are touched by an unspecified number of people, such as ATM and self-checkout terminal operation panels, train and bus handrails, elevator buttons, and door handles. In addition, as mentioned earlier, easily breakable labels with the function of tearing off once removed are used to detect the opening of products, and in some cases, they are attached to the doors of rooms in accommodation facilities as a sign of safety that no one has entered the room after it has been cleaned. Labels with antibacterial and antiviral functions are expected to continue to grow, taking advantage of their ability to boost hygiene simply by being applied to areas where adhesive products have not been used in the past.

A label system was also adopted for the vaccination tickets distributed last year to support smooth operations and error-free management. In accordance with the rapid changes in the marketplace and consumer needs, the label, which is best suited for immediate measures, will continue to play a role in meeting the demands of society as a highly flexible item.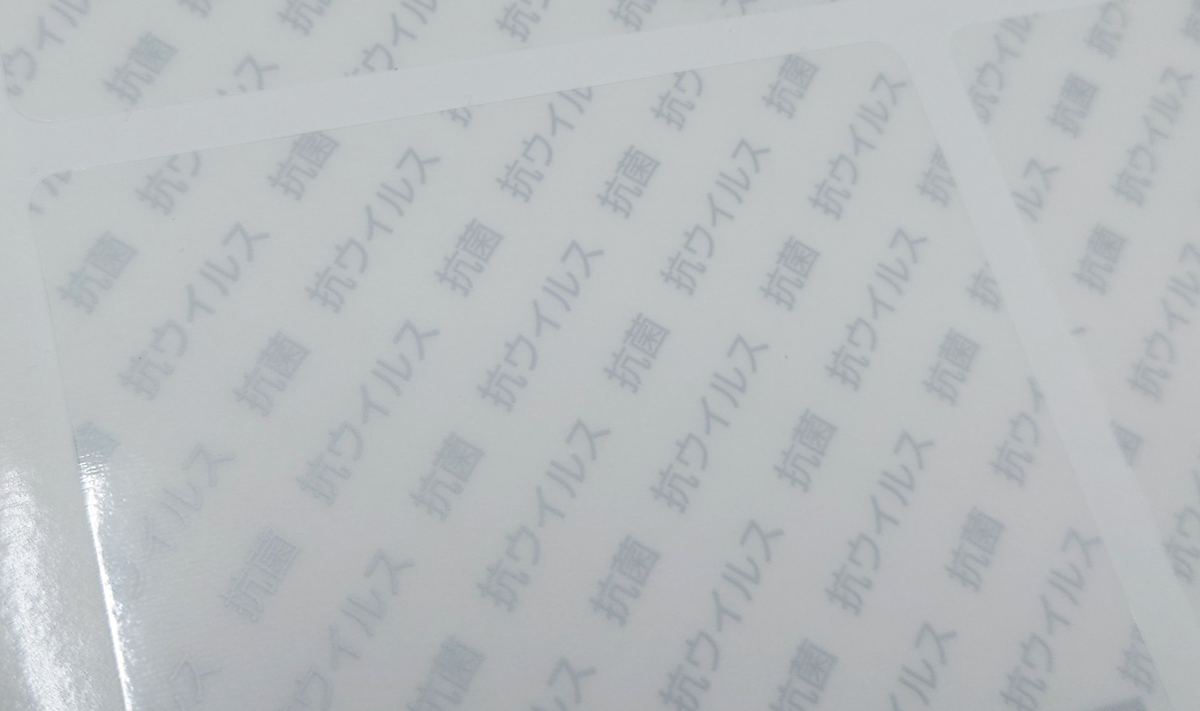 *1 ^Abbreviation for Radio-Frequency Identification: a type of automatic identification technology that uses radio waves to identify and manage various objects using small chips called tags. (Reference: weblio dictionary)
*2 ^Abbreviation for Near Field Communication: a technology for wireless communication over a short distance of up to a few centimeters. (Reference: IT Dictionary)
Changing Label Demands in the Wake of the COVID-19