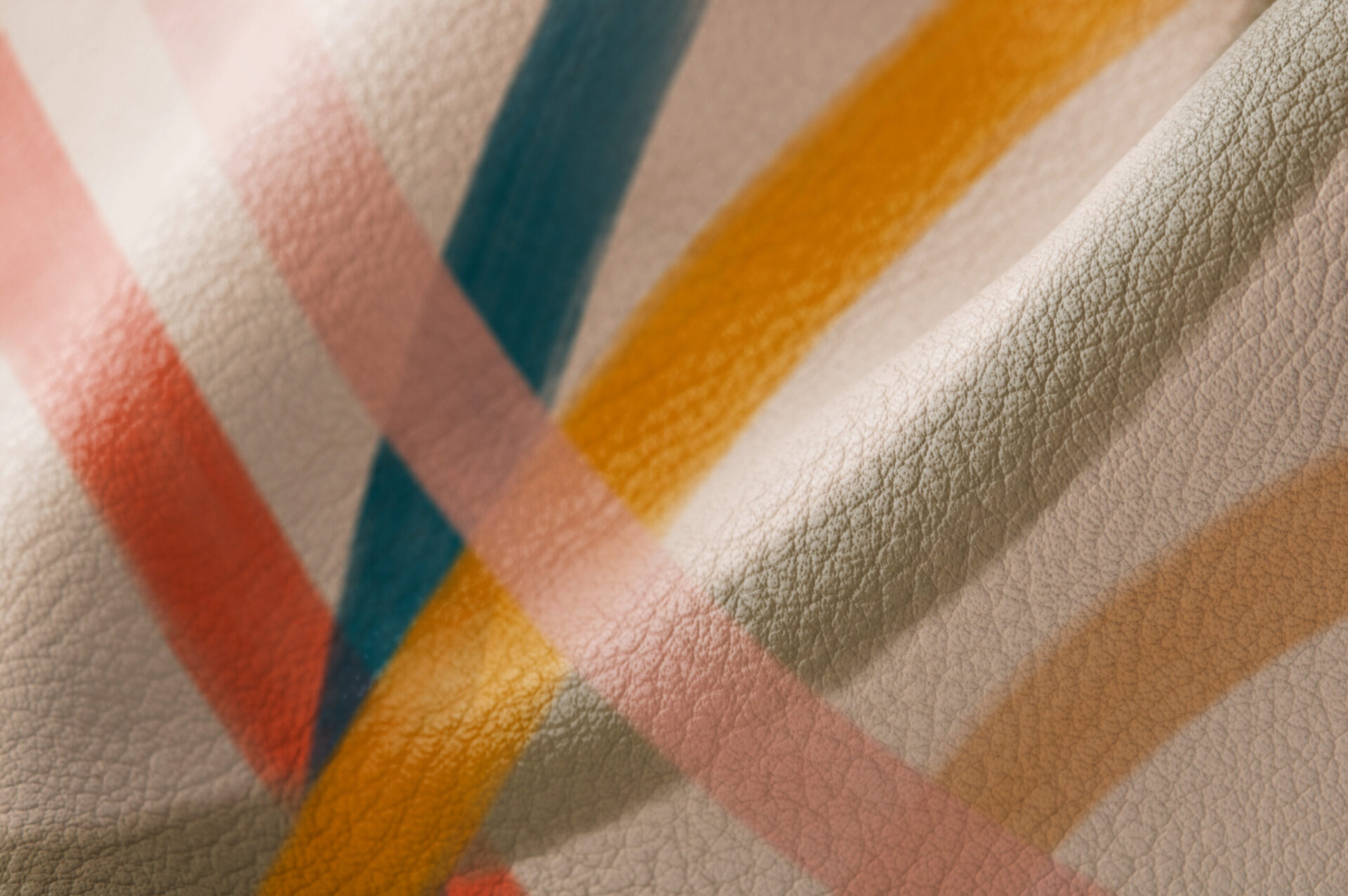 The Evolution of Leather Printing – Part 2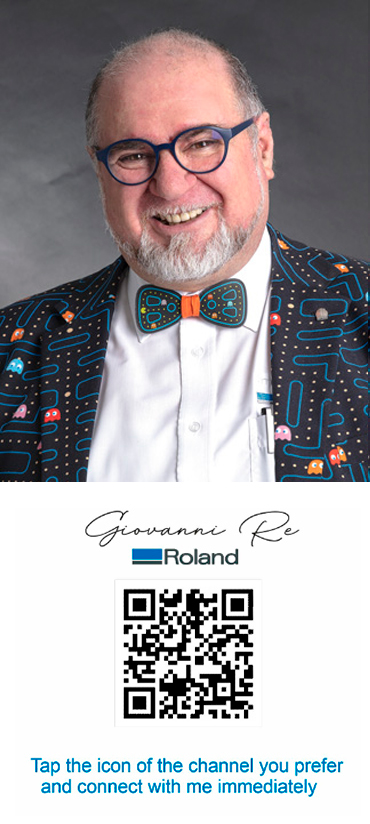 Giovanni Re
Academy Specialist, Roland DG Mid Europe

Since 2003, Giovanni has trained more than 10,000 people through Roland DG Academy and made them fall in love with digital fabrication. As the founder of the Italian community "Artigiano Tecnologico" (Technological Artisans), he deals with research, training, and cultural dissemination in the fields of visual communication and digital craftsmanship.
He is a speaker at TEDx and at hundreds of events and is a trainer and popularizer at universities, FabLabs and schools of all levels. He is also an author of the book #CommunityManager, and the inventor of the wow-meter and founder of IoT Visual Interactive Communication. His digital fabrication technology skills range from modelers, scanners, 3D printers, cutting plotters, large format printers, engravers, lasers, etc.

His motto is: know, do, know how to do, let people know.
His digital notes may be found on www.giovannire.blogspot.it
Find Giovanni on social media channels by using the QR code beneath his portrait.
The printing processes
Now, let's talk about how to print on leather that has undergone such a complicated process.
In the world of traditional tanning, various printing techniques have been introduced early on and have undergone a trial-and-error process. Each tannery has experimented to create its own unique solutions and recipes, which have become the trade secrets for each manufacturer.

The main printing techniques include screen printing, pad printing, and digital printing.
In all these methods, the inks used are often adjusted within the tannery to suit the type of leather, the process, and the intended use. Colorants are often produced directly in the tannery from raw materials such as acrylic and polyurethane resins, organic and non-organic pigments.
The same is true for pretreatments to improve the adhesion, wetting, and printing of inks on hydrophobic or water-repellent hides. In this case, other pretreatment techniques such as atmospheric pressure plasma can also be used.
Digital printing methods
Among the various printing technologies, digital printing has been getting a lot of attention lately. As mentioned at the beginning of this article, the diversification of consumer needs has led to the demand for more design variations, or even unique designs and services, known as personalization, that are customized for specific customers, and digital printing is the best method to meet these needs. Digital printing uses different types of inks, such as water-based, eco-solvent, and UV, depending on the application.

In the case of printing on leather, the most common print feeding system is the flatbed. In this method, the leather is stretched, attached to a plastic board and placed on a table-like surface to ensure flatness.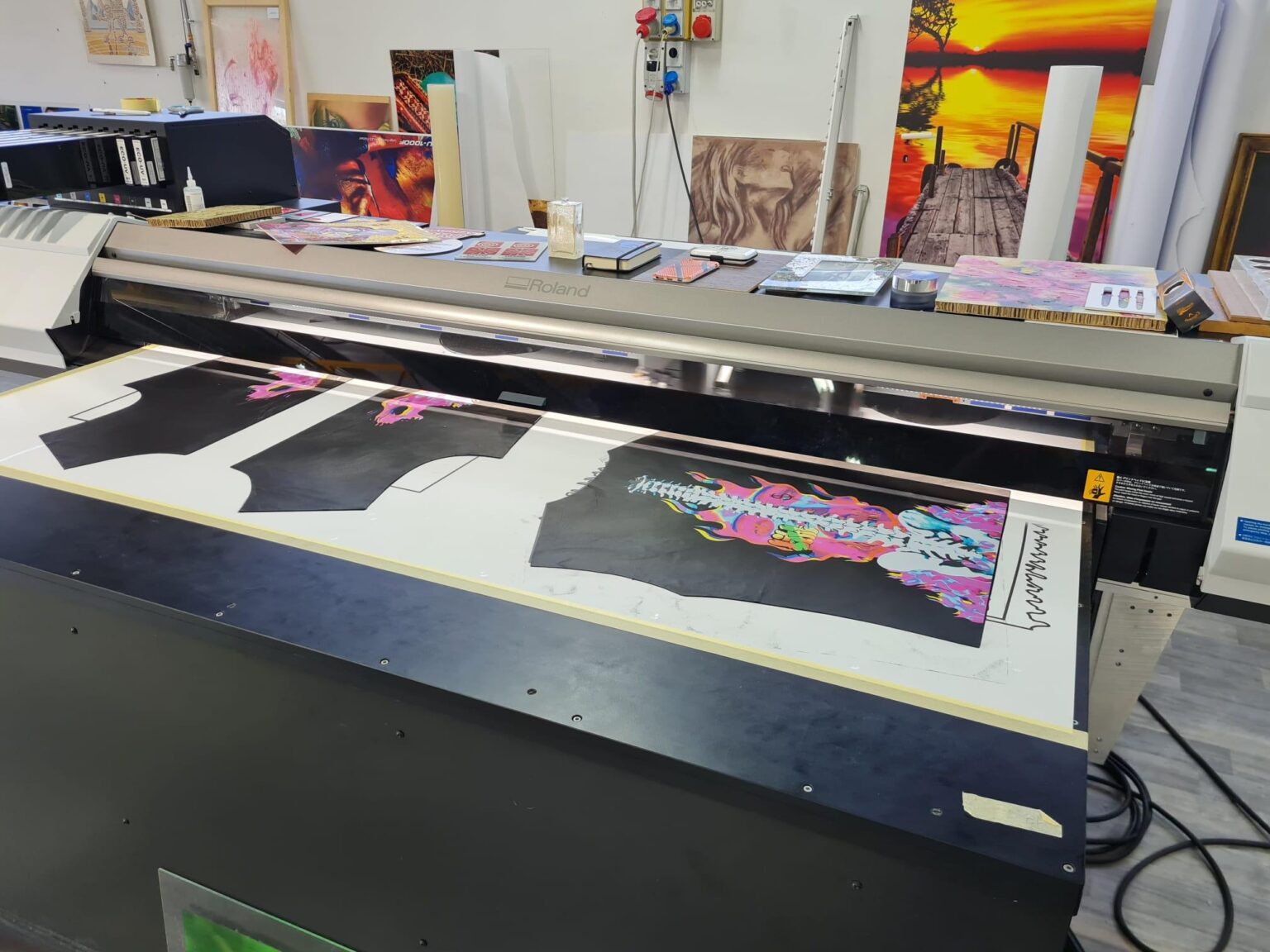 Water-based ink
In areas such as automobiles and shoes, where high resistance to wear is required, water-based inks are often used as they penetrate deep into the skin like a real tattoo. However, they can only be used on white or light-colored leathers, which is one of the limitations of this type. Since it is a low viscosity ink, it requires a special printer with precise ink delivery control. In addition, to adapt to the production process, the required productivity, and the type of water-based ink used, significant modifications are often required within the tanneries, especially when using inks with very low viscosity or high print head stress.
Eco-solvent ink
Another ink technology used for printing on leather is Eco-solvent which uses a low temperature heating mechanism for ink curing and has excellent elasticity and adhesion. It tends to keep the original texture of the leather more natural and does not spoil the original appearance. In areas where higher durability performance is required (automobiles, furniture), a transparent protective coating, usually a two-component polyurethane product, is deposited after printing to increase abrasion and solvent resistance.
UV ink
Among digital printing, UV inks, which form a thin layer on the skin, are particularly suitable for fashion-related applications. Unlike water-based inks, the main advantage of UV inks is that they can be printed on dyed or colored leather. Considering the flexibility of leather, inks that are elastic and adhere well to the substrate are usually preferred.

According to Mr. Robertino Paoloni, the CEO of Ram System, which specializes in providing leather printing solutions for the Italian leather industry, "With UV digital printing, it is common that leather goods manufacturers can increase their creative portfolio by about 10% because sampling can be repeated to obtain new design ideas." The decision to use UV digital printing is based on the resistance to abrasion and bending detected in stress tests conducted by the tannery. For the reliability and stability of the printer, it is best to use the original UV lamps, software, and inks provided by the equipment manufacturer without any modifications. Some UV inkjet inks perform remarkably well on a very wide range of tannery-processed leathers, but it can be useful to experiment with different pretreatments to better meet the needs of the market.

In areas where higher durability performance is required (automotive, furniture), treatments to increase abrasion and solvent resistance are necessary, as are eco-solvents.
Summary
In the future, the market will require an ever-increasing need for digital printing inks which can work with good adhesion for even wider leather types. Further development of digital printing solutions is expected to meet various market requirements from the diversified leather industry.


Reported by interviewing:
Ram System srl
https://www.ramgroup.it/

The Evolution of Leather Printing – Part 2