A One-stop Leather Shop Unearthed a Need for Genuine Leather Printing Using a UV Printer.
Business Overview
To process leather materials and transform them into high-quality products, highly specialized knowledge and experience are essential, from cutting, skiving, and sewing to analog and digital decorating processes such as embossing, printing, and laser processing. Covering all of these processes, Leather Studio Shin, established in 2005 by founder Osaki, an independent leather craftsman, is a one-stop store for the leather processing industry. The company handles almost all products other than shoes, including bags, belts, wallets, accessories, and other small leather goods. They also produce OEM products for brands, original product development, small-lot production of original goods and novelties for stores, and fan club goods for famous artists. In addition, the company has recently taken on leather print decoration for artists who are active on handcraft sales sites such as Minne and Creema, and also assists art and fashion college students with their graduation projects.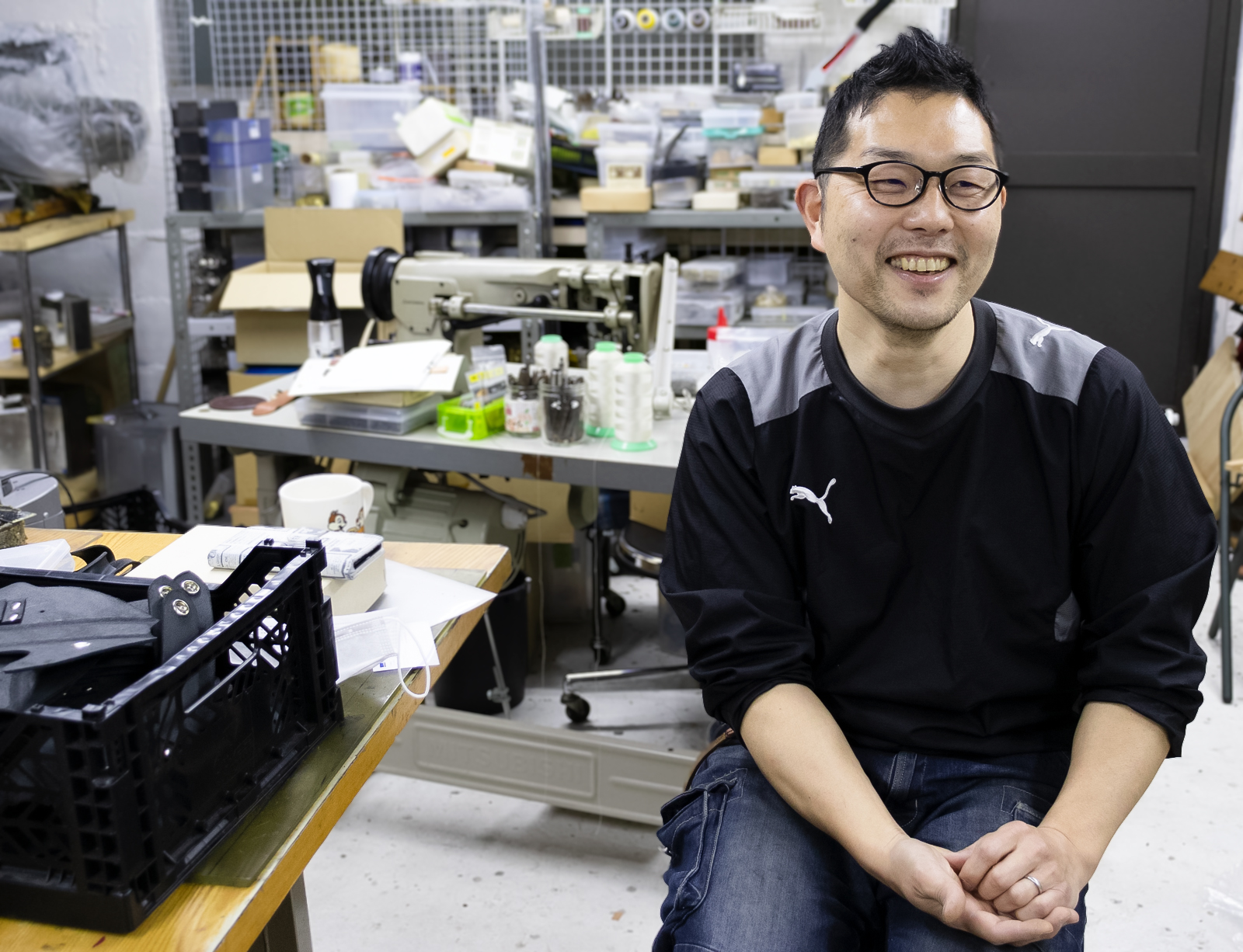 Use of Digital Solution

As a workshop that processes genuine leather products, the company was one of the first to install a UV inkjet printer, the VersaUV LEF-20, in 2015. Since then, it has been providing printing services on leather, producing and selling decorated leather products, and lending UV printers to other companies in the leather industry, thus fulfilling the role of an open analog and digital studio. The company has experience in printing on natural leathers from Japan and abroad, including cowhide, grained leather, vegetable tannin leather, Italian Buttero, snakeskin, and the list goes on.
Comparison of Before and After Solution Implementation

Before

– They were looking for a solution that could print on genuine leather, but nothing could achieve the image quality they were looking for.

After

– The company was able to expand its range of work by being commissioned to plan and produce printed goods.
– They began to receive requests from handcraft artists for UV printing on leather materials.
– Their range of expression has expanded dramatically, with the ability to decorate not only in full-color, but also on black leather materials by printing a single color of white ink.

Leather punching bag produced in collaboration with handcraft artist 440
Reason for Choosing This Solution

– An ink with the flexibility to print on genuine leather was a must, and the LEF met this performance requirement.
– High quality leather printing can be achieved with highly saturated colors.
– Equipped with white ink, the LEF can also print on colored leather materials.
Plans for the Future

The dependable "leather anything and everything shop" will continue to focus on spreading the joy of leather working to the world, and its evolution will continue. The company is also making efforts to educate the general public by producing workshops for elementary school children to experience making leather products. The company has been preparing to open a leather-making class by adding processing facilities and a workshop area inside the studio.
A One-stop Leather Shop Unearthed a Need for Genuine Leather Printing Using a UV Printer.