How Sobagni Utilizes UV Printing to Build a High-quality, Ethical Leather Goods Brand
Business Overview
Kyowa Leather Co., Ltd. is located in Hamamatsu City, Shizuoka Prefecture in Japan, and is a world leader in the manufacture of synthetic leather for automobile interior seats.Synthetic leather used for this application, especially for luxury cars, must not only have a high-quality texture, but also must be able to withstand harsh environments for many years and meet strict quality standards. For this reason, it is produced using a material that is significantly more durable than the synthetic leather used in ordinary leather goods such as fashion items. If there were leather goods that used high-quality "ethical leather," which is also used in luxury cars, we would be able to use them for a longer time. With this in mind, the company launched a new business, "Sobagni," which produces leather goods using ethical leather.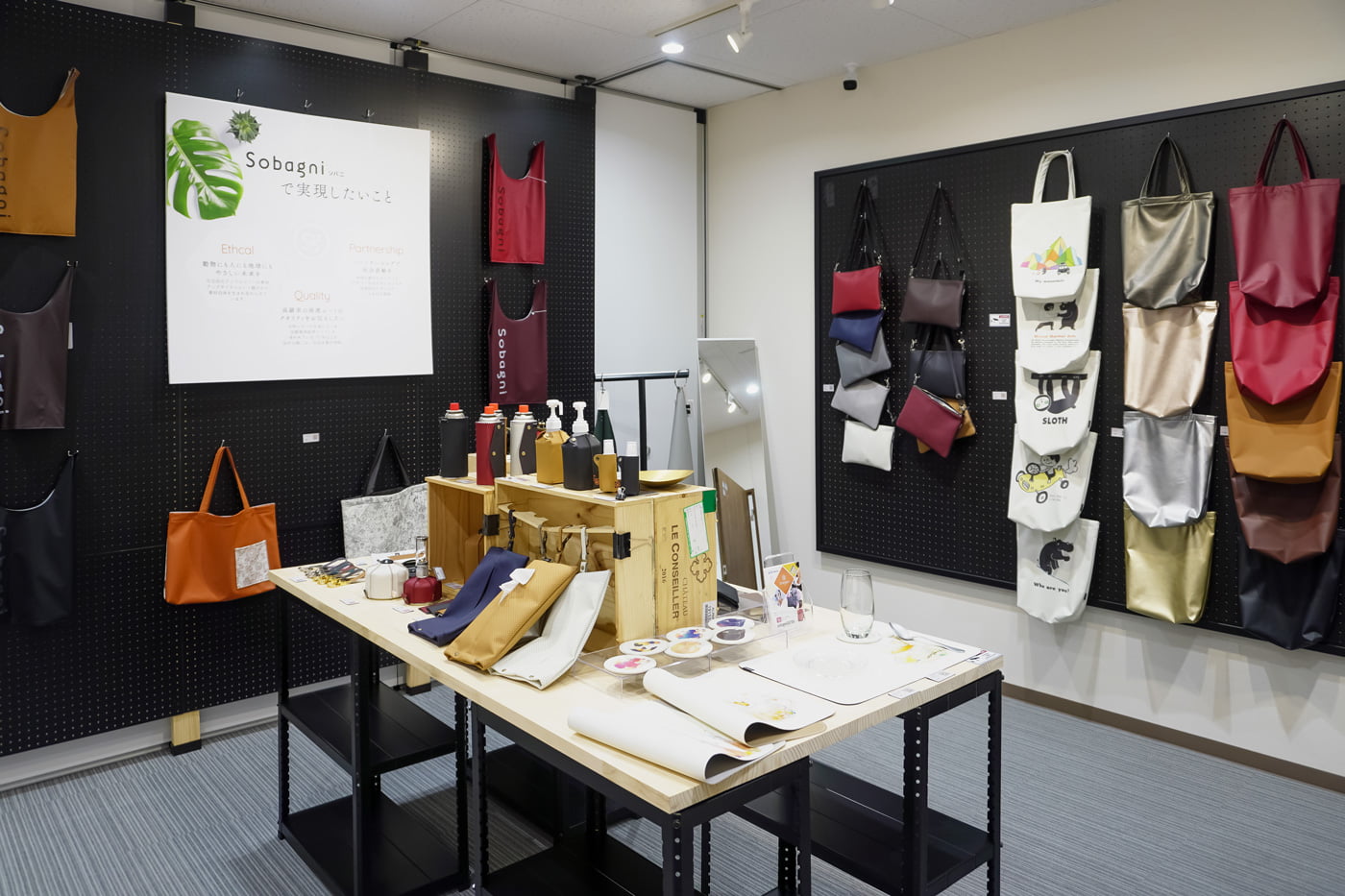 Sobagni offers about 200 leather goods made of ethical leather that can be purchased online through a dedicated e-commerce site directly managed by the company. Some products, such as handbags, are also available at fashion stores in Hamamatsu.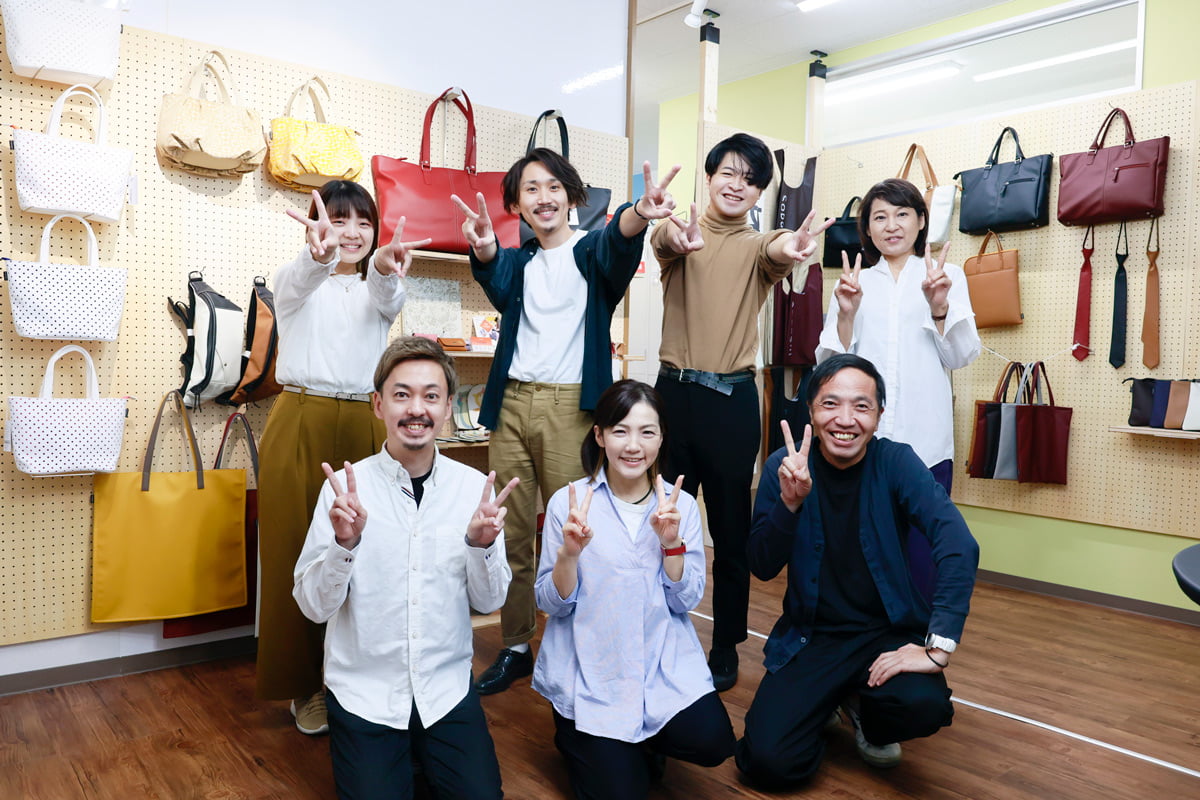 Usage and Benefits of Digital Solutions
Among the diverse lineup of items sold by Sobagni are eye-catching leather printed goods such as coasters, mouse pads, and pen cases with very lovable dog illustrations printed on them in collaboration with illustrator Iktake Makoto. These items have become popular on Instagram and are among the best selling items. In addition, coin cases, card cases, luncheon mats, notebook covers, and a sacoche made in collaboration with Sugino Fashion College are also available in a variety of designs with vivid prints. The LEF2-300 UV inkjet printer was installed based on Ms. Nakamura's idea that "on-demand printing on ethical leather can add even more value in terms of design variation and personalization."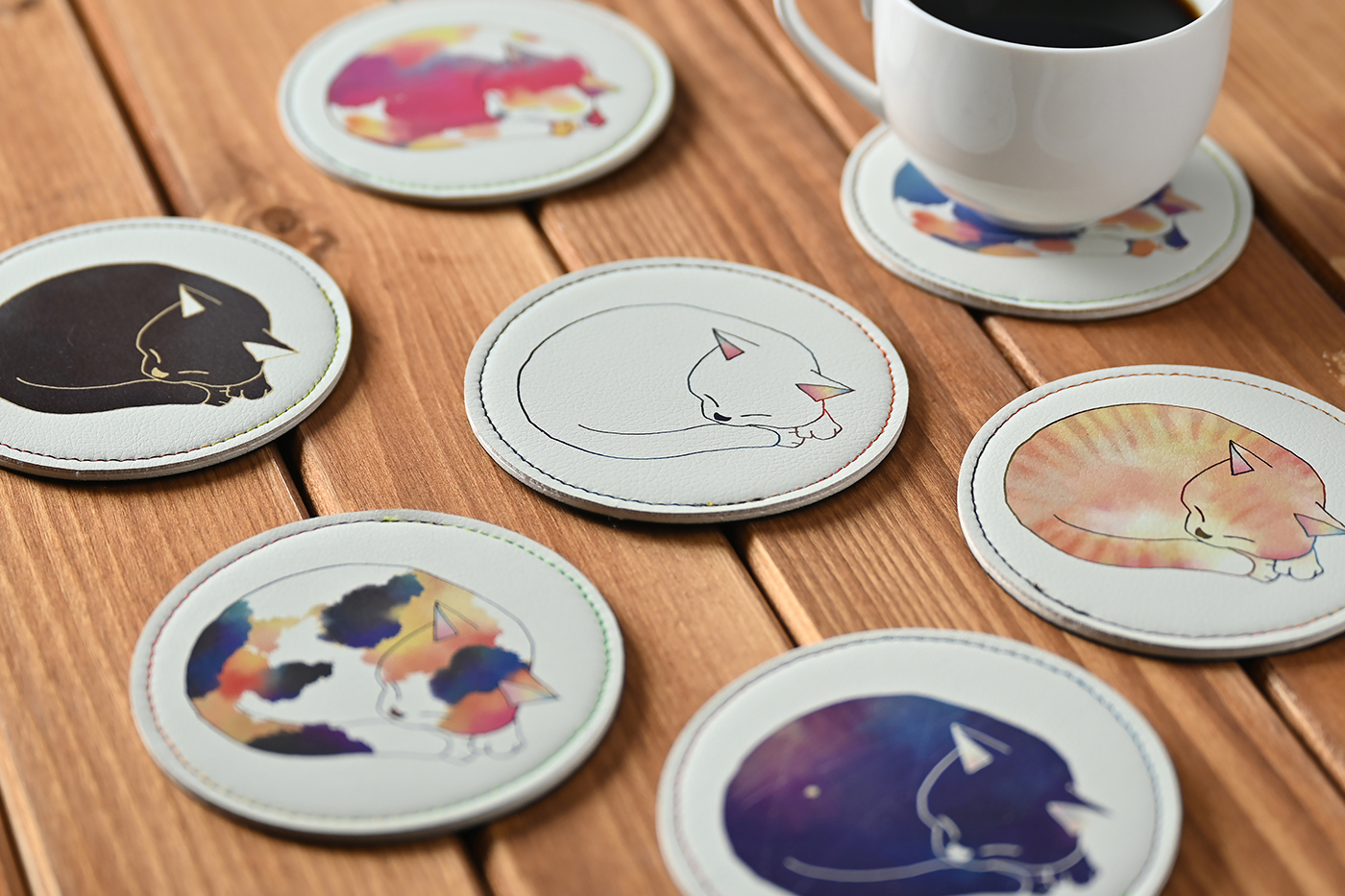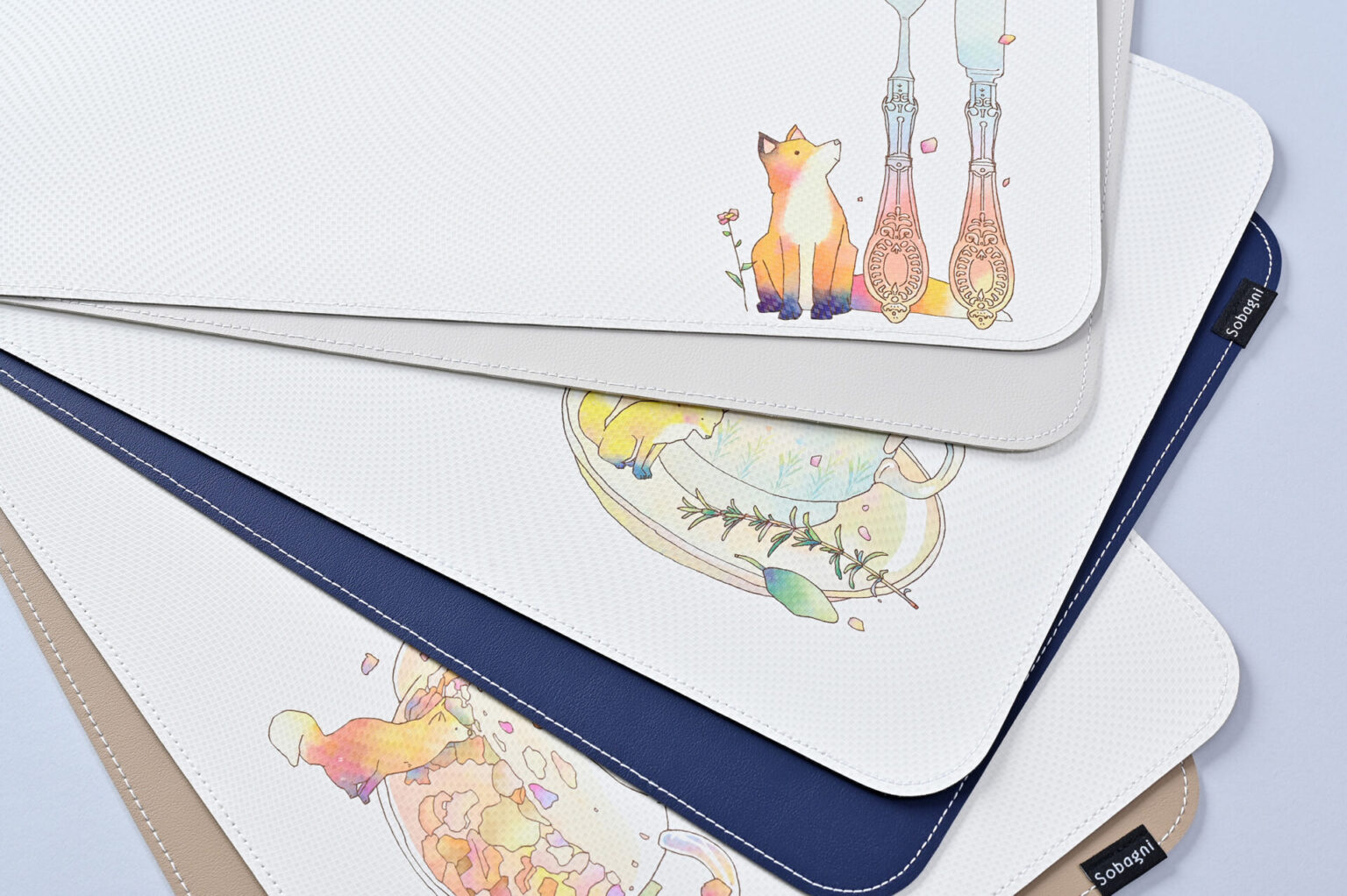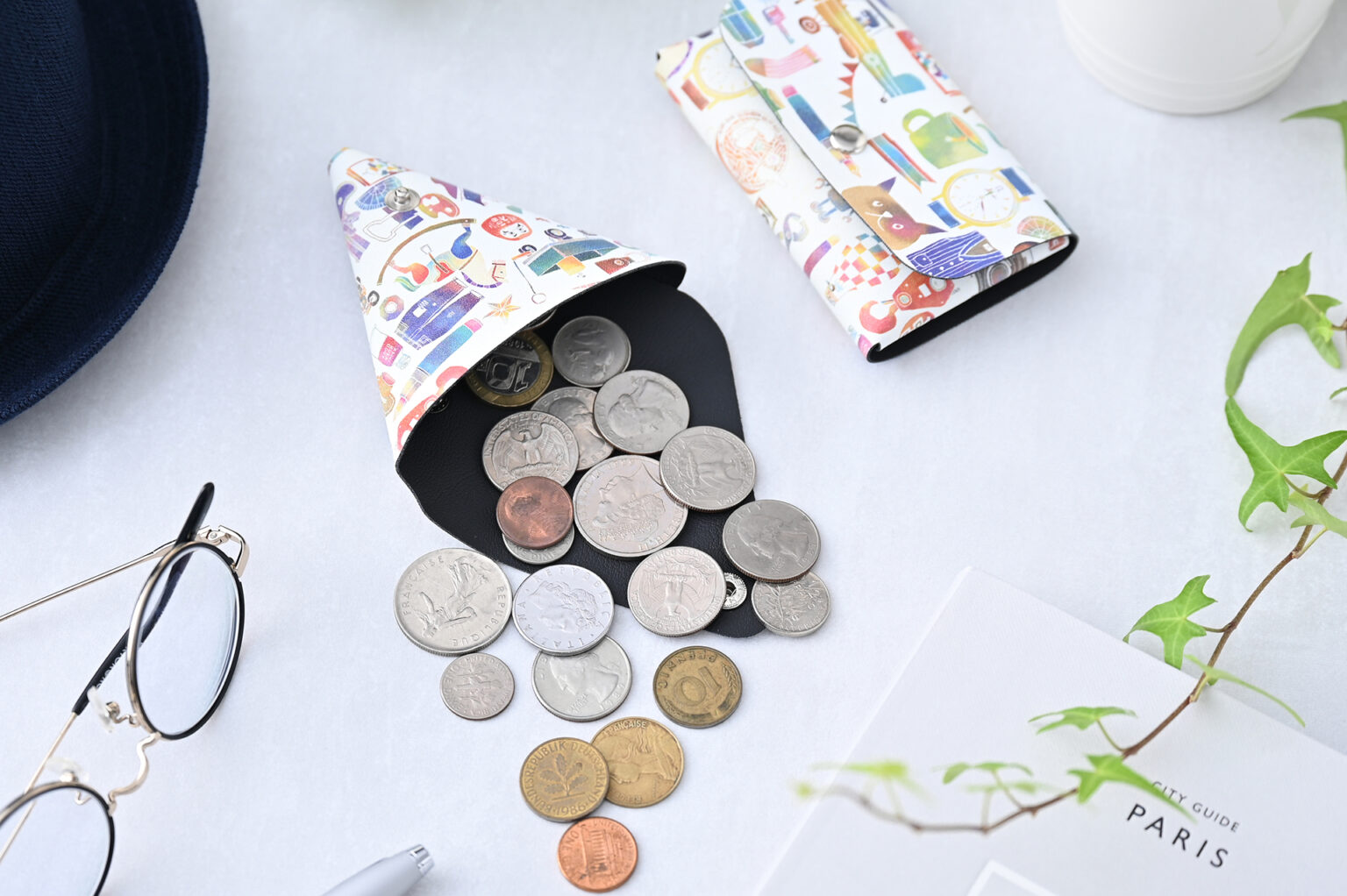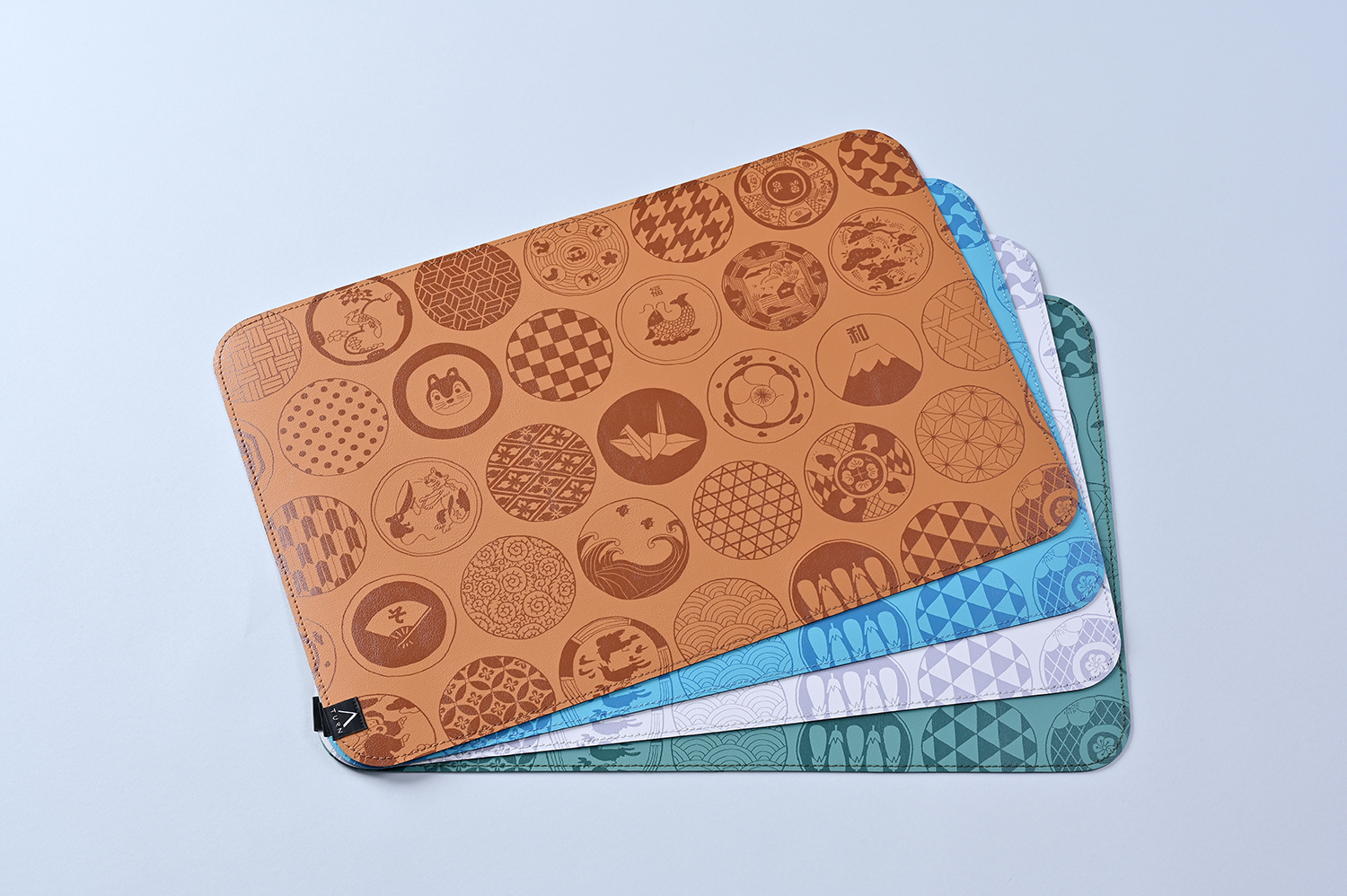 Sales on e-commerce sites tend to be distributed across a wide range of products, requiring high-mix, low-volume production, and the digital UV inkjet printer made sense in this respect as well. For example, mouse pads with cute dog illustrations printed on them come in a variety of breeds and order trends are fluid, making inventory planning difficult. By producing prints in-house with inkjet printers, orders can be printed immediately upon receipt and shipped the same day. The company is also developing a personalization service that utilizes printers to print corporate logos and individual names on leather goods. This service has been well received for goods such as for golf players and business-to-business (BtoB) products.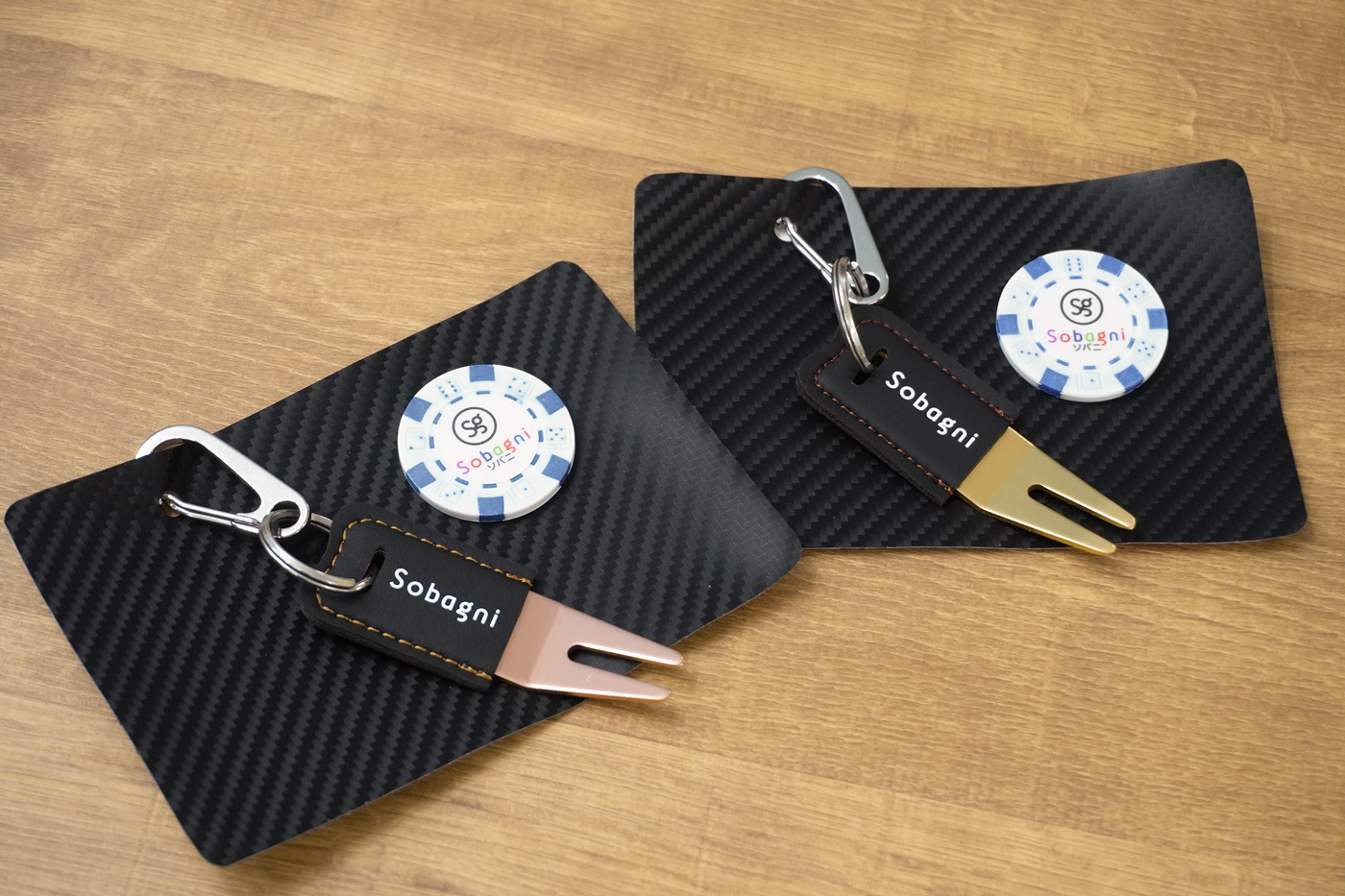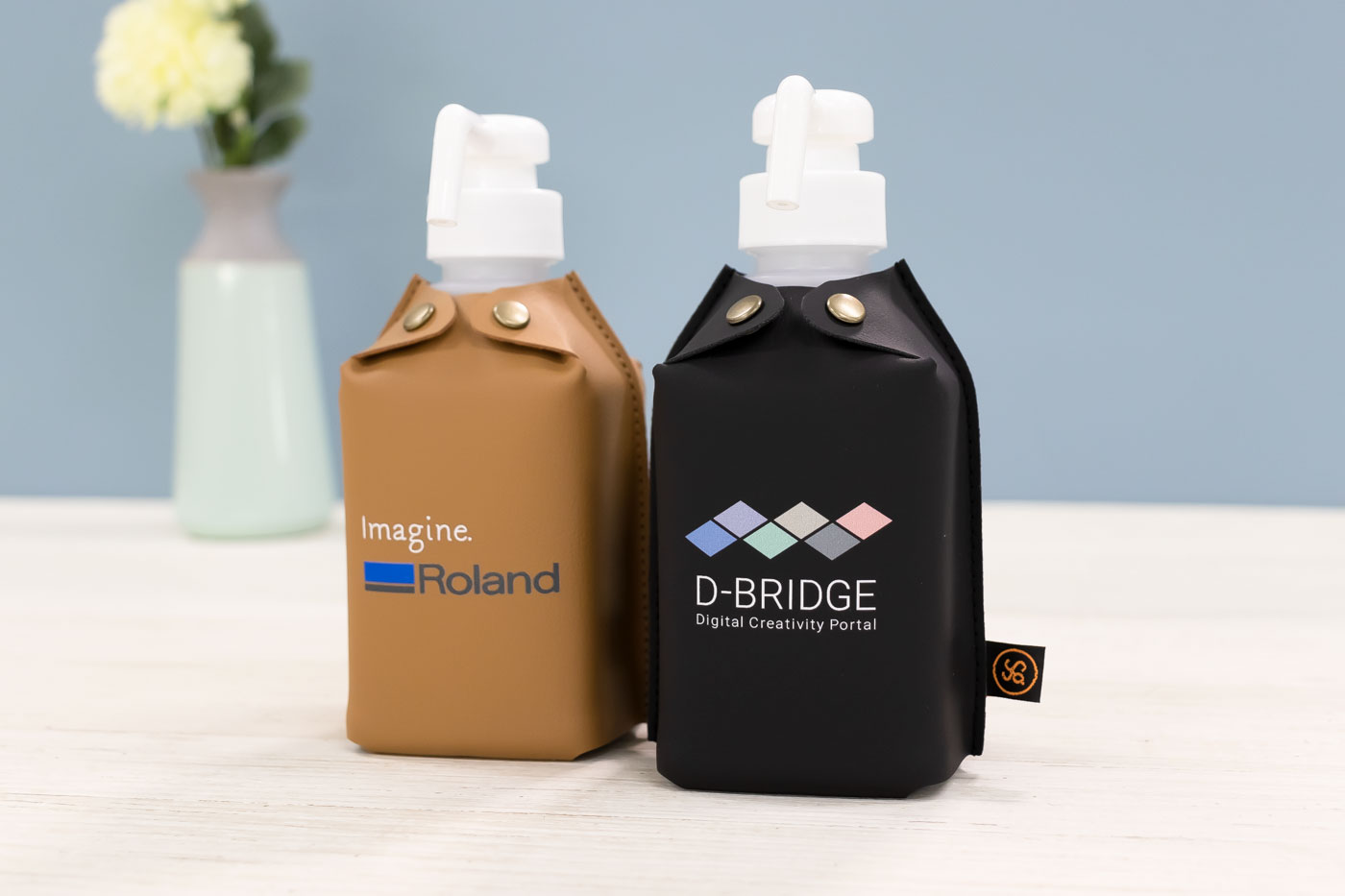 In addition, the LEF2-300 is also being used in the company's corporate social responsibility (CSR) activities. Sobagni participated in a community school for local elementary school children. The event was a great success as the children were able to experience making their own one-of-a-kind pen cases by printing their drawings on ethical leather. Sobagni conveys the joy of craftsmanship through activities that are rooted in the local community.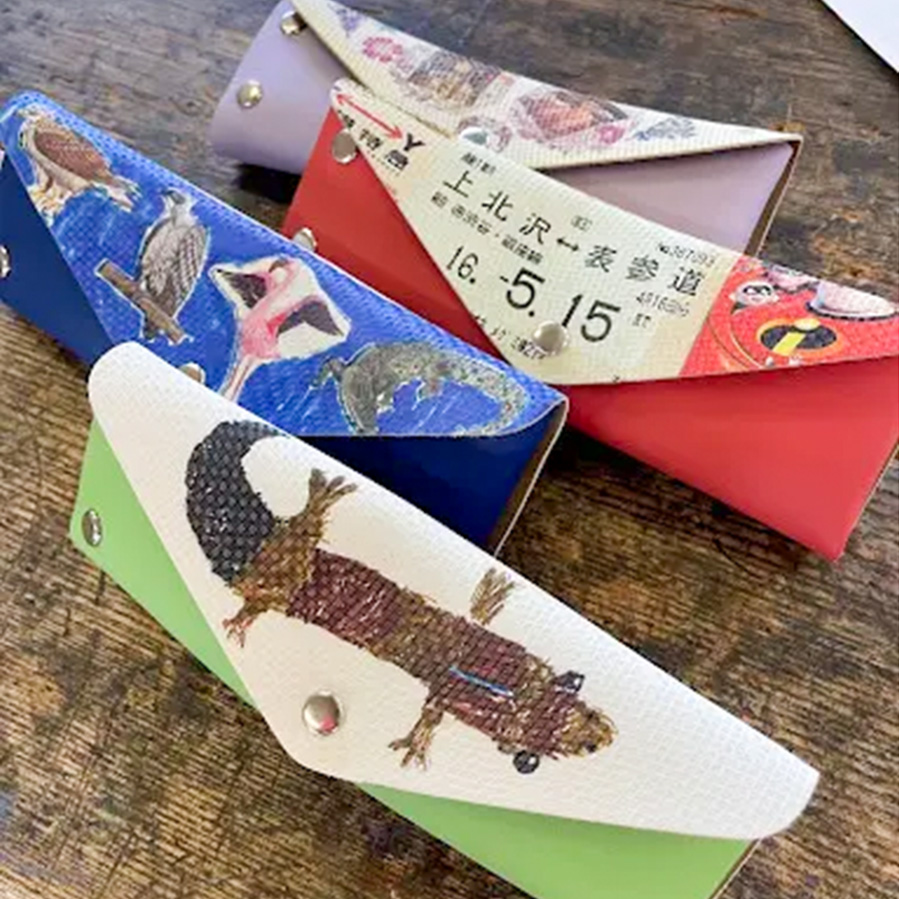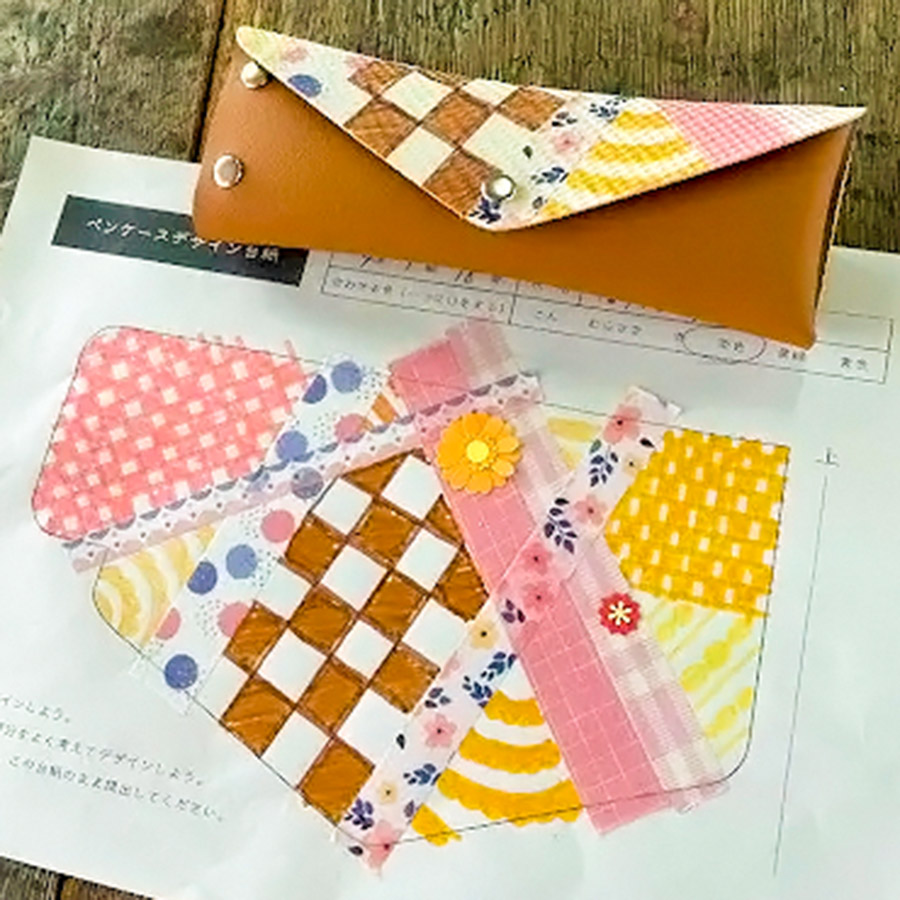 Reason for Choosing This Solution
Ms. Nakamura explained, "The physical properties of the UV ink, which is flexible and adheres very well to ethical leather materials, were a key factor in our decision to use the LEF2-300 UV inkjet printer." This viewpoint is unique to Kyowa Leather, which has accumulated experience in meeting the strict market requirements for leather used in automobile interior seats.

Mr. Suzuki, who is in charge of product design and printing operations in the Brand Planning Department, also commented, "We are very satisfied with the image quality, and even the light gradations of watercolor paintings are accurately reproduced. It is also highly rated by artists," he says. The printer seems to match the requirements of Sobagni, which has a strong commitment to quality.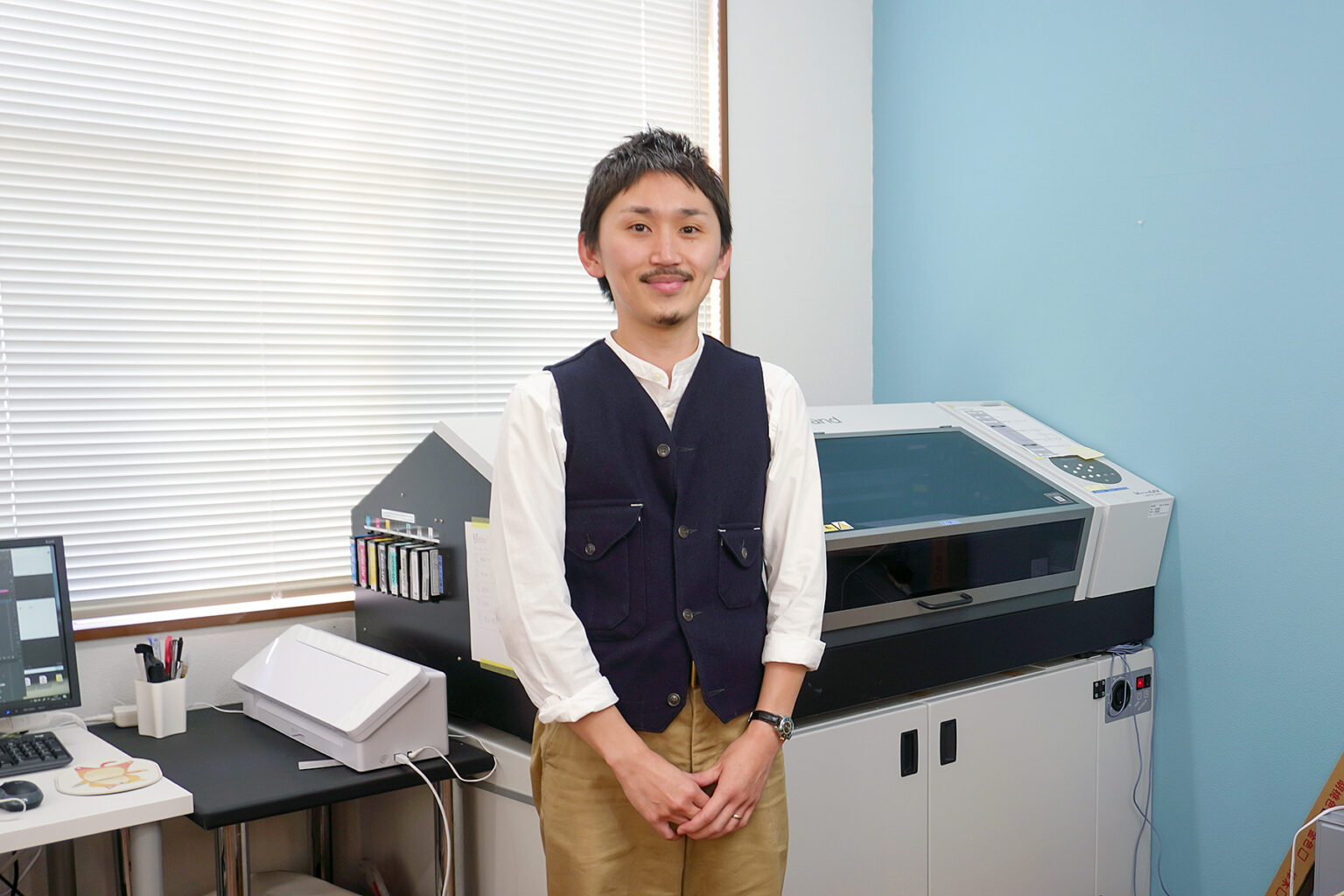 How Sobagni Utilizes UV Printing to Build a High-quality, Ethical Leather Goods Brand