Creating Compelling Mock-Ups On Demand
Business Overview
Monro, based in Leicestershire, UK, provides a variety of domestic and international brands with a wide range of packaging solutions that create a value-added purchasing experience, from shopping bags and boxes for stores and e-commerce, to accessories such as ribbons, tissue papers* and stickers.

* Thin paper to wrap goods.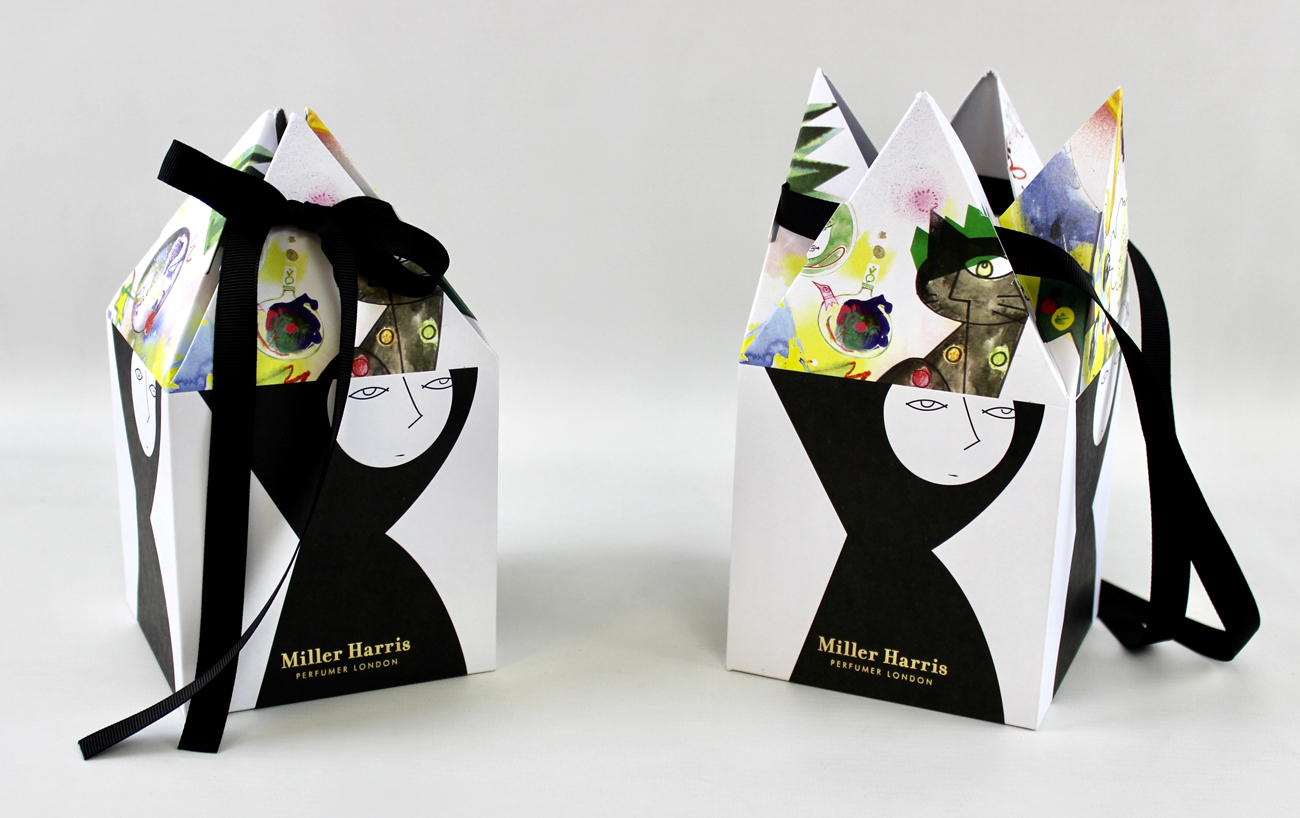 Use of Digital Solution

Producing package mock-ups and various accessories using a UV inkjet printer capable of direct printing on a wide range of materials and equipped with a belt transfer system.
Comparison of Before and After Solution Implementation

Before

– Mock-up production was outsourced to international print service providers and took more than four weeks to complete.
– When making a proposal to a client who required a quick turnaround time, it was difficult to make a presentation that could convey 100% of the image and appeal of the finished packaging.

After

– They are now able to produce realistic mock-ups in a short period of time using the same colors and materials as mass-produced packaging.
– By showing a highly finished mock-up at the time of presentation to the client, it is possible to recreate on the spot the "emotional excitement" of buying and opening a product of the brand.
– The ability to quickly prepare accurate mock-ups that are as close to the finished package as possible has become a powerful weapon for salespeople and a major advantage over competitors in the industry.
– In addition, it has led to new businesses opportunities that are not limited to packaging applications, such as the printing of accessories and production of personalized goods.
Reason for Choosing This Solution

– On-demand direct printing on a wide range of materials, including tissue papers, thick papers, films, boards, and even three-dimensional objects.
– The wide color gamut and precise color reproduction, as well as support for white and gloss printing, enable accurate and versatile printing capabilities.
Creating Compelling Mock-Ups On Demand