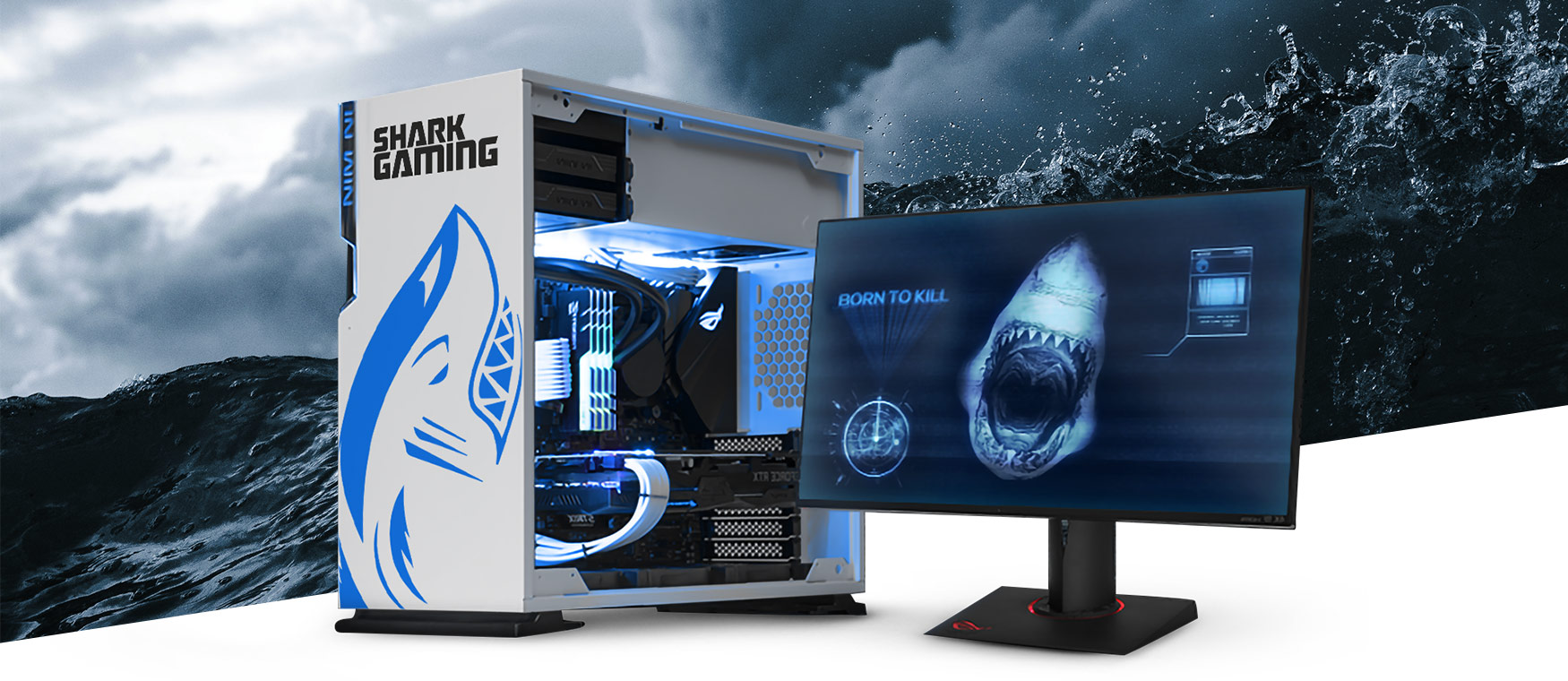 Producing Custom Gaming PCs with Original Designs On-Demand
Business Overview
Shark Gaming was started in 2009 from the Danish home of its founder, Mikael Taipalus. They sell gaming PCs that are built to optimal specifications for each gamer by combining components from among 50 different possibilities. The company currently employs over 40 people and operates in the Nordic region. They provide the "ultimate gaming experience" through unique and innovative products and services backed by the best technology and reliable support.
Use of the Digital Solution

Using the VersaUV LEF-300 flatbed UV inkjet printer, they offer customized printing on gaming PC cases and other accessories such as mice and keyboards based on customer requests.
Comparison of Before and After Solution Implementation

Before

– Initially, their symbol logo design of a shark was printed on the cases of their gaming PCs, but the printing was outsourced to a specialized company. However, the outsourcing cost was high, delivery time was long, and there were risks such as communication errors.

After

– By installing the same UV printing device as the company they had outsourced the printing work to and bringing the printing work in-house, they were able to print the logo design more quickly and efficiently.
– In addition, they launched a new personalization service called the "Design Your Shark," which allows gamers to upload their original designs to the Shark Gaming order site and have them printed on various items including PC cases, mice, keyboards, and game chairs. The service has been particularly well received by e-sports teams and individual millennial players who are looking for unique products designed just for them.
Reason for Choosing This Solution

– They were attracted by the printing quality of the UV printer that their outsourcing partner was using.
– The ability to print directly on a wide range of materials and shapes on demand.
– They saw the potential to give shape to the unique passions of gamers.
Producing Custom Gaming PCs with Original Designs On-Demand