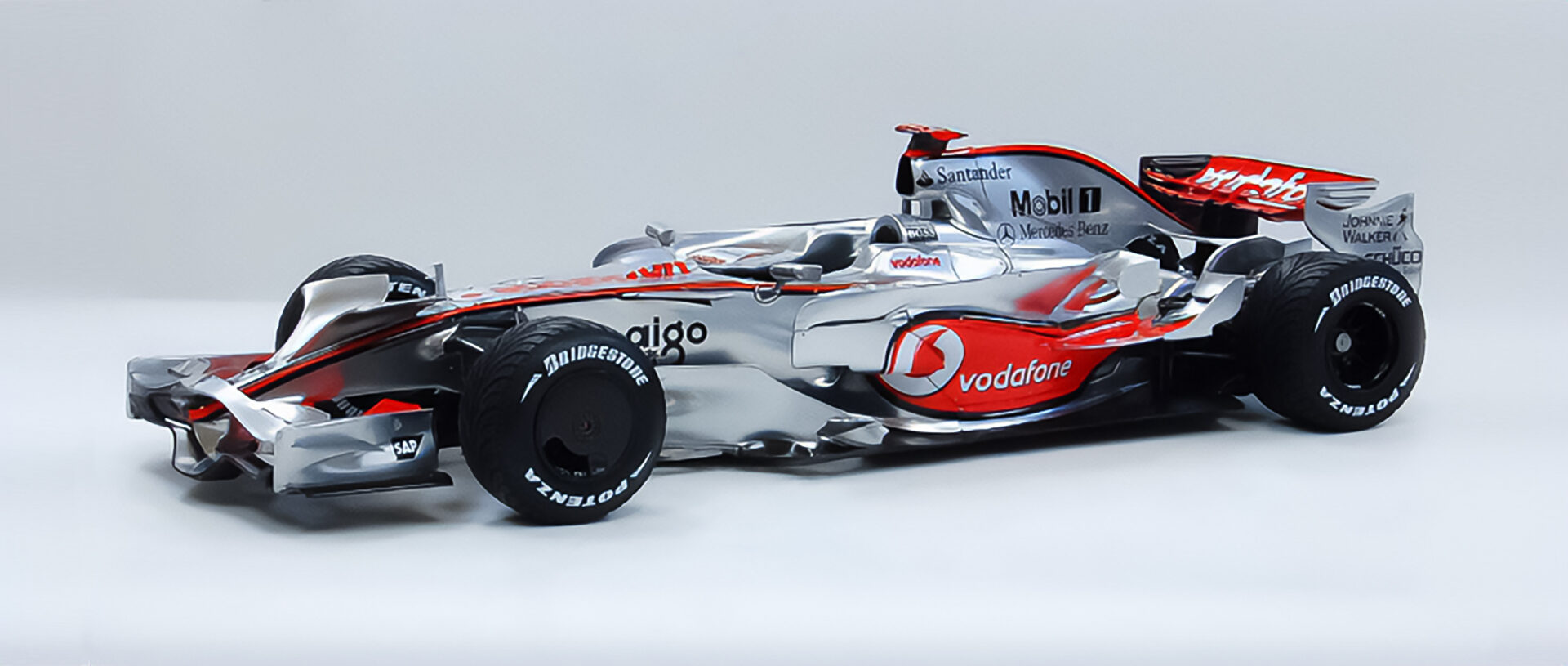 UV Inkjet Printer Chosen for Creating Realistic Models
Business Overview
Model Factory Hiro manufactures and sells model kits of vehicles such as F-1 racing machines and rally cars, as well as motorcycles, battleships, and tanks. Those models are not inexpensive plastic models, but rather high-quality products that cost 10,000 to 20,000 yen for small models and 100,000 yen or more for 1/12 models, and their amazingly elaborate and realistic finishes have gained the enthusiastic support of many model fans.

https://www.modelfactoryhiro.com/
Use of Digital Solution

The LEF-20 and LEF2-200 flatbed UV inkjet printers, which can print directly on a variety of materials and three-dimensional objects, was installed to decorate model tires, bodies, and parts with letters, logos, textures, and other decorations. In addition, they also have a 3D printer and laser engraver for metal parts and have a well-equipped in-house manufacturing system.
Comparison of Before and After Solution Implementation

Before

– 100% of the model decoration is handled by decal stickers and Pad (tampo) printing.
– With decal stickers, it was especially difficult to transfer the decals to rounded parts such as tires, and there was a risk of them peeling off.
– All decal stickers and Pad printing had been outsourced, but this was costly and time-consuming, and it was impossible to respond to sudden changes.

After

– It is now easy to decorate tires and other surfaces.
– Clear ink can be used for raised printing to faithfully reproduce three-dimensional letters and carbon fiber-like textures. It can also be used to print on metal parts, allowing for more realistic and higher quality model building.
– About 50% of decal stickers, which used to take about three weeks from order to delivery, are now produced in-house. This allows for quicker response to changes, which improves production efficiency and profitability.

Not only logo printing, but also fine three-dimensional letters can be reproduced.

Realistic reproduction of carbon fiber texture.

The LEF series is ideal for printing in-house on fabric, metal, leather, and a variety of other materials when needed and for just the quantity required.
Reason for Choosing This Solution

– Can print directly on various parts used in models.
– High-definition printing is possible even on small parts.
– Not only vivid full-color printing, but also three-dimensional printing expression is possible.
– You can print only what you need when you need it.
UV Inkjet Printer Chosen for Creating Realistic Models