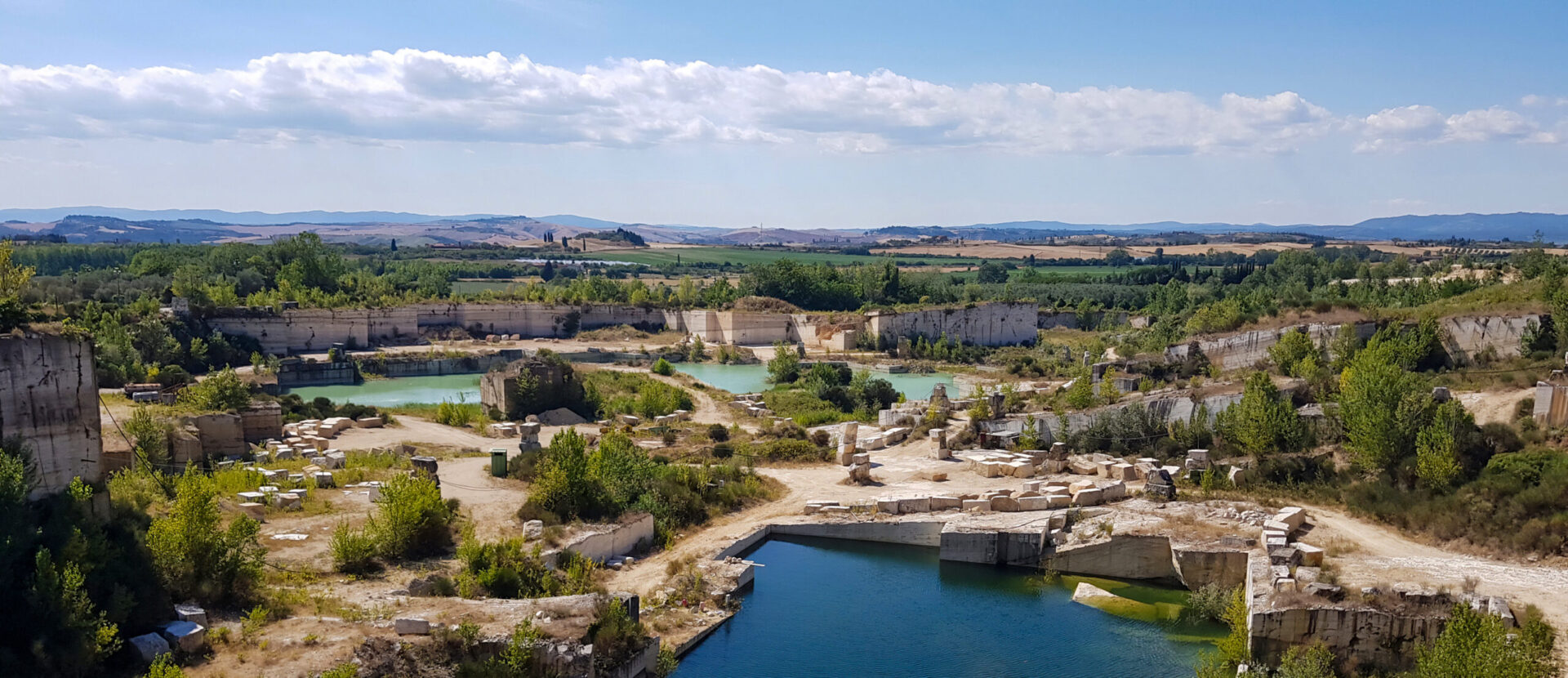 Analog and Digital. A Deep Love for Home.
In the city of Siena in the Italian region of Tuscany, where the old town is a World Heritage Site, Francesco Bravi combines his specialty, travertine (marble), with UV flatbed printer to create unique and innovative interior materials and crafts.
"I started my company, Ink Arti Grafiche, in 2011," he said. "In the beginning, I focused on traditional typography, cutting and printing on paper, PVC, clothing, etc. Over the years, I have expanded my works and now focus on working with stone."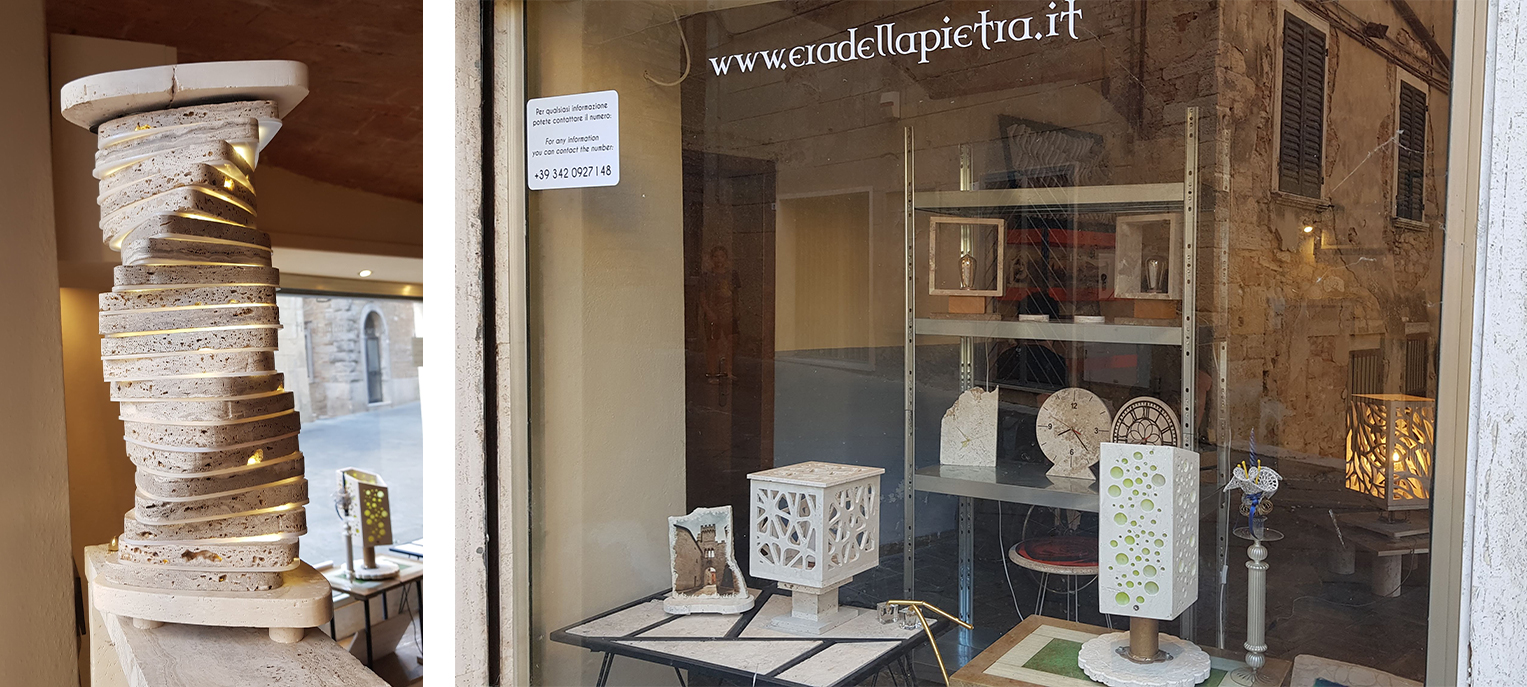 One of the main characteristics of Francesco's work is to combine analog and digital technologies to create new things that have never been seen before. His workshop, which he calls his "laboratory," is lined with countless hand tools and machines, as well as a state-of-the-art UV printer and other digital equipments.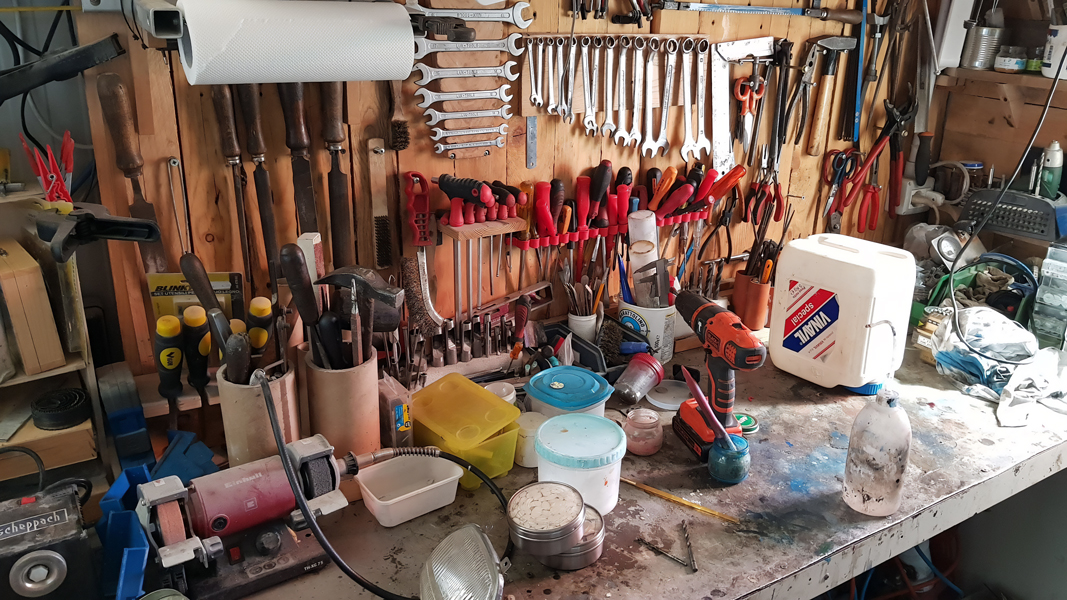 "I've always been fascinated by the world of craftsmanship. Craftsmanship means making by hand, so part of the work is done with analog tools. It is the complementary relationship between analog and digital that makes my work possible.
One of Francesco's most impressive creations is a series of UV printed works on travertine. Siena, his hometown, has a lot to do with the birth of these works. "Siena has definitely influenced the direction of my recent work, as well as my personal family history. Siena is one of the most important marble producing areas in Italy. My grandparents worked in the quarries, as did most of the people in this area. This is where my passion for travertine comes from."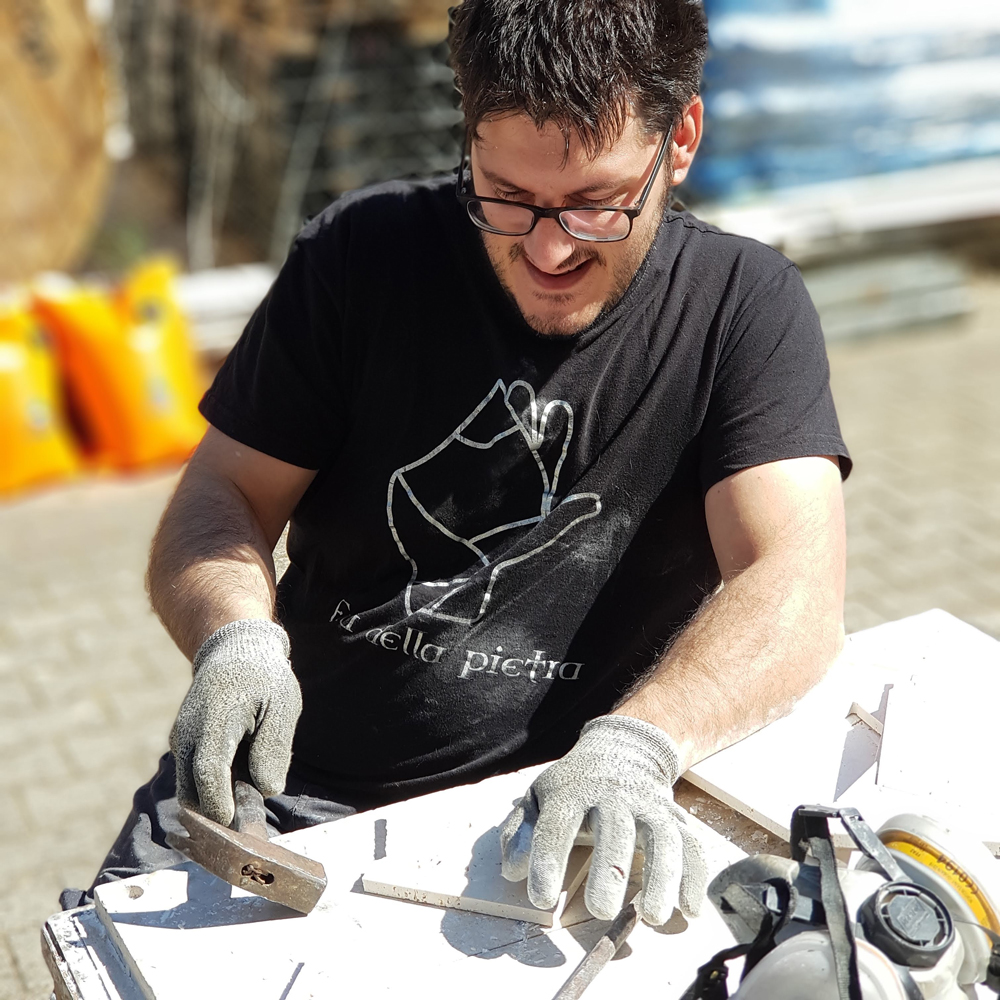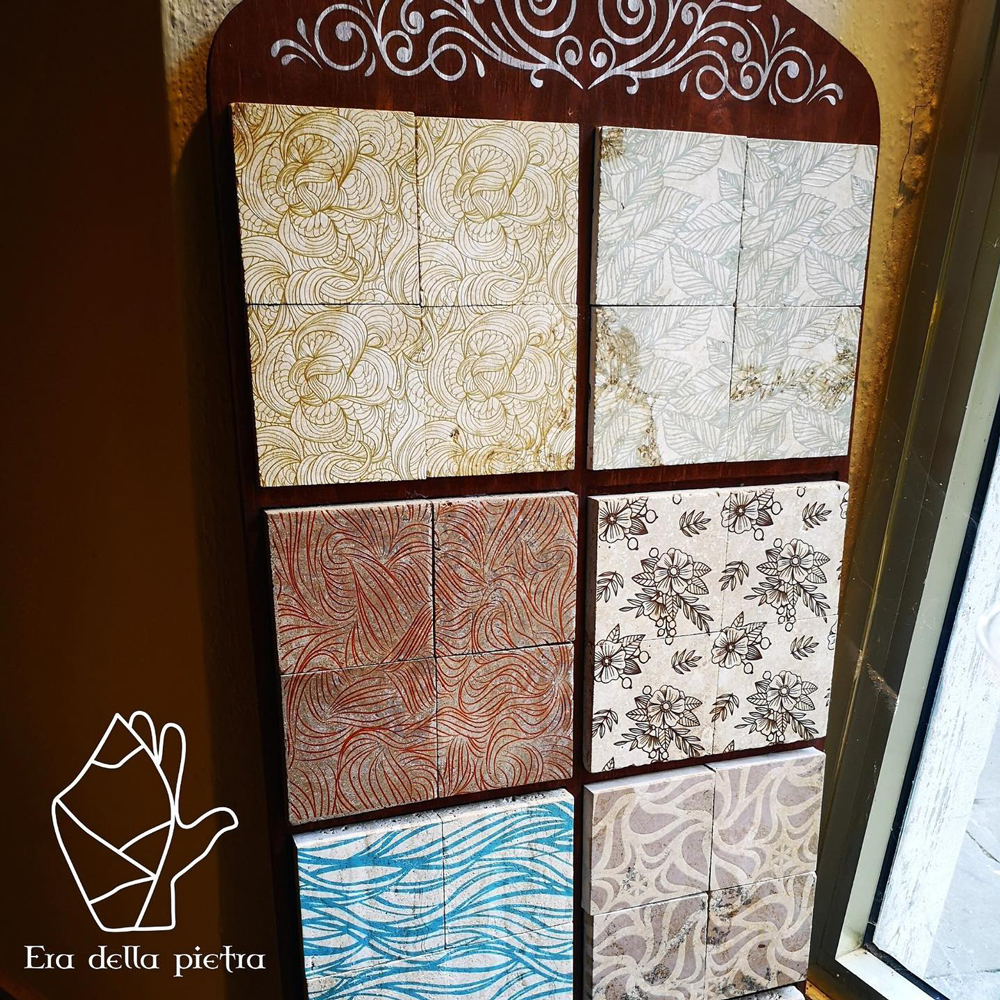 "In my area, everyone talks about their years in the quarry, and you can find travertine everywhere. My goal is to redefine these historic artifacts using more modern tools and digital equipment. The Roland DG UV printer is an integral part of my work, and it has allowed me to create a series of innovative and unique pieces by printing on travertine."

He also says that the constant challenge is what drives his creativity.
"There are still many things I want to try. I really enjoy working in the lab, not only on customer requests, but also on testing, creating, changing, and inventing something new. Without this repetition, I can't imagine what I would be doing now. I will continue to take on new challenges in order to constantly improve myself."

The combination of analog and digital, and a deep love for his hometown, will open up new possibilities and a new future for travertine.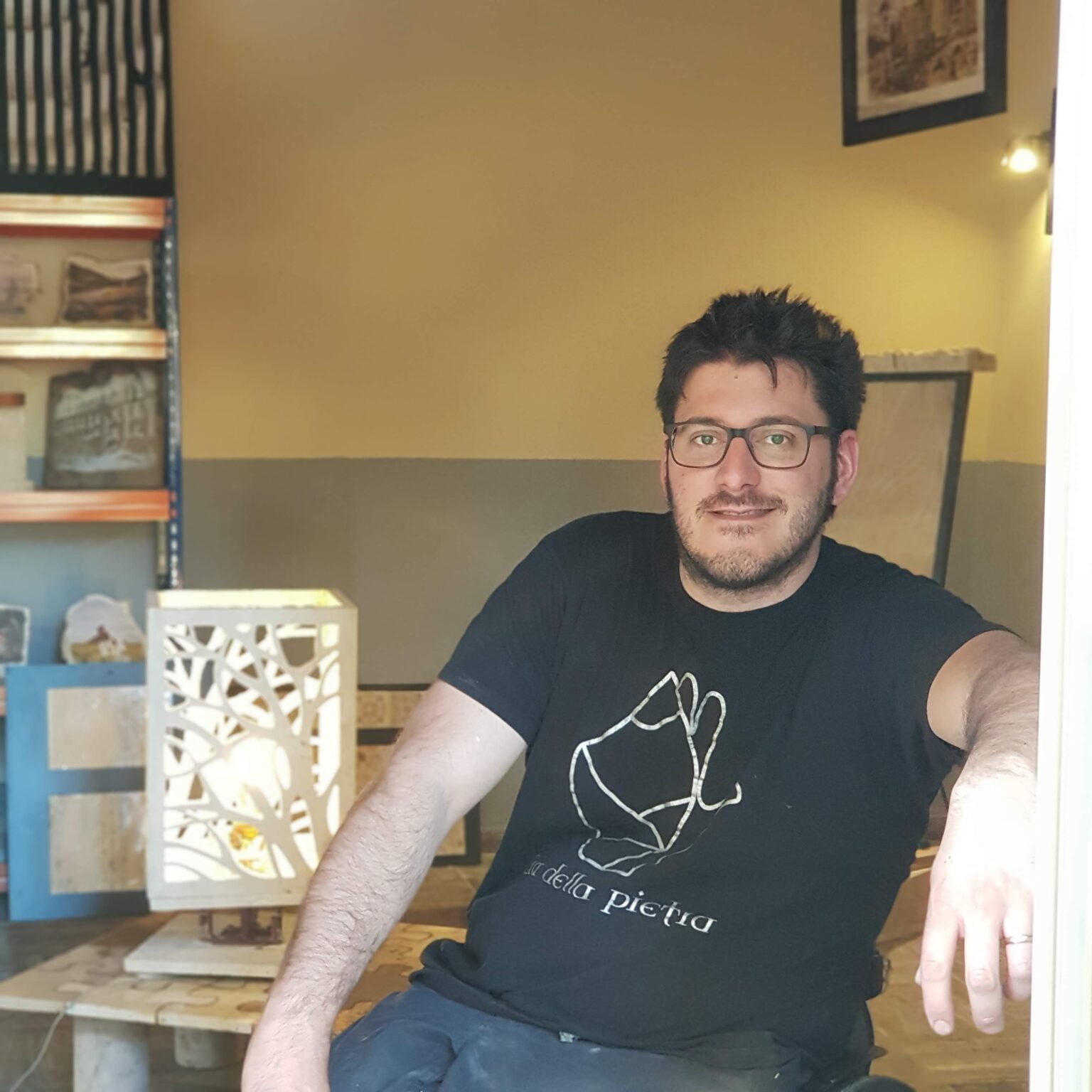 Analog and Digital. A Deep Love for Home.