Personalization Trends
The personalization business is expanding rapidly.
The opposite of the traditional idea of selling mass-produced, ready-made products, personalization is a service that provides customized products according to individual customer preferences. In addition to the traditional customization of products with names or numbers, personalization now offers a wide range of possibilities, such as allowing customers to create their own favorite designs or to add pictures of their loved ones or pets. This is becoming a major trend in a variety of industries, including stationery, watches, accessories, shoes, clothing, food, daily necessities, cosmetics, and even car design. You have probably seen this trend somewhere before.
Evolution of digital technologies
that make personalization accessible
There are three major factors behind the expansion of this "one-of-a-kind" personalized trend.
The first is changing consumer needs. As the environment changes rapidly and lifestyles become more diverse and individualized, consumers are becoming increasingly aware that they want to own something that is different from others, something that expresses their individuality, and something that they can share with others, rather than something that is commonplace and the same as everyone else's.
The second is the evolution of digital technology.
Now anyone can easily create data that can be used as the basis for personalization, such as by taking pictures and applying designs using smartphone cameras and apps. The Internet environment has also made it easier to exchange this data and share it on social networking services.
And small, low-cost, easy-to-use digital devices that produce a variety of personalized items are also helping to accelerate the personalization business. For example, a wide variety of products are now available, including UV printers that can print directly on three-dimensional objects, garment printers that can print on T-shirts and fabric, and impact printers that can imprint on metal and acrylic items such as accessories.
Third, companies are actively responding to changing consumer needs by making better use of digital technology. In particular, Millennials, who will be the leaders of consumer trends in the future, tend to place a strong emphasis on expressing their individuality and spending quality time with others.
Due to the synergistic effects of these changes, the personalization business is rapidly expanding in various industries and creating new businesses.
The need for one-of-a-kind items has always existed, but until now there has been no easy way to give form to this need. Digital technology has greatly transformed personalization, which was once reserved for a limited number of people, into something that is now accessible and familiar to everyone. And this trend will continue to grow.
Recent increase in the number of customization companies
Customization companies that have been in business for more than 5 years

Customization companies opened within the past 1 to 5 years

Customization companies opened within the past year
*Statistics are based on the results of a survey of 120 customization companies
Source: Anthony Flynn and Emily Flynn Vencat "Custom Nation: Why Customization Is the Future of Business and How to Profit from It" 2012
Examples of Personalization
Pens

Block Toys

Bottles of alcohol

Toys

Suitcase
(Image courtesy of PRINCESS TRAVELLER)

Smartphone cases

Pen cases

Acrylic stands

Jewelry

Accessories

Watches

Wine bottle holder

Preserved flower arrangements

Cakes
(Image courtesy of MasterMind co.,Ltd)

Sneakers

Sandals

Cosmetics

Packaging

Eyeglasses
(Image courtesy of JUN GINZA)

T-shirts

Cushions

Pajamas
(Image courtesy of Makers' Base)

Tableware

Notebook covers, cards

Car interior parts

Cleaning robots

Acrylic key chains

Leather holders

Buttons

Hangers
Digital Devices
Digital devices that are easily customizable, compact, easy to use, and affordable to install are becoming increasingly popular. Here are some typical examples.
Printing
Flatbed printers that can print on three-dimensional objects (LEF2 series,SF-200)

UV printer for sticker and label production and prototyping of packages (LEC2 series)

Desktop printer capable of producing stickers and original T-shirts (BN series)

Compact garment printer for direct printing on cotton (BT-12)

Sublimation transfer printer capable of printing on transfer paper to fabric (RT-640)

Food printer that can print on food (MMP-F13)
Processing
Small engraving machine capable of engraving on wood and resin (DE-3)

Compact metal printer capable of imprinting on metal (MPX series)

Compact foil transfer machine capable of transferring foil (LD series)

Laser engraver for cutting and engraving resin, wood, etc. (LV series)

Compact cutting machine that can produce stickers and original T-shirts (GS2-24)
Advantages of Introducing Digital Devices
Utilizing digital devices that can produce original items from a single image with simple operations brings benefits to various people involved in the personalization business.
Advantages for Brand Owners
Personalized services for each customer can be easily developed, expanding the scope of your business.
Provides a brand experience that is unique in the world.
New value can be added to existing products for sale.
Minimizes waste due to overstocking and optimizes the supply chain by decorating only the quantity needed, when needed.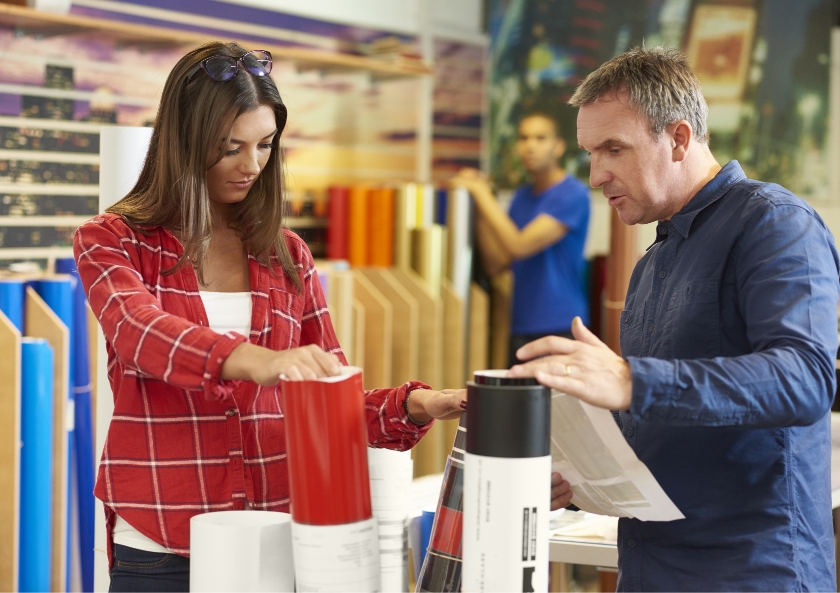 Advantages for Brick-and-mortar Stores and Online Stores
Personalized services for each customer can be easily developed, and high value-added products can differentiate the company from other stores.
On-demand production is immediate, so the finished product can be delivered on the spot.
The number of easy-to-operate digital devices is increasing, making it possible for staff without specialized knowledge to easily produce products, and workshops can be offered to allow customers to experience production themselves.
The compact size of digital equipment makes it possible to start services in limited locations such as storefronts, kiosks and home offices.
The service can be used as a tool to attract customers to the store, such as by offering a personalized imprinting service that is limited to visitors to the store.
The ability to decorate only the quantity needed, when needed, minimizes waste due to overstocking and optimizes the supply chain.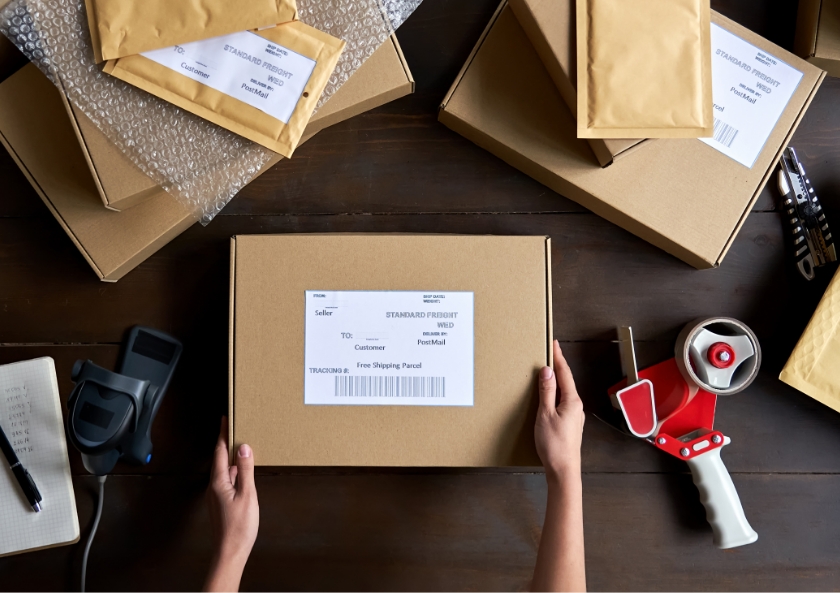 Advantages for Decorating and Processing Companies
Shorter delivery times.
Able to produce multiple items from a single image at a low cost.
High quality and stable production is possible without skilled technicians.
Able to produce high value-added items for a wide range of applications, thereby enhancing the ability to make proposals to brand owners, stores, and other clients and expanding the scope of business.